Laura
Eramian
Associate Professor, Graduate Coordinator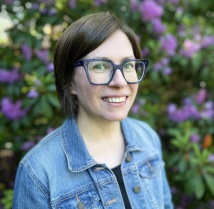 Email:
leramian@dal.ca
Phone:
902-494-2523
Mailing Address:
Room 3120, McCain Building, 6135 University Avenue
PO Box 15000, Halifax, Nova Scotia, Canada B3H 4R2

Research Topics:
Friendship and relatedness
Personhood
Therapeutic culture
Canada/Nova Scotia
Political anthropology
Violence and genocide
Africa
Education
BA Hons, MA, The University of Western Ontario
PhD, York University
Research interests

Laura Eramian is a social anthropologist whose research focuses on personhood and everyday social relationships. Her current research program centres on modern friendship in Atlantic Canada, the first project in which was a collaborative study of difficult friendships and friendships that have fallen apart. She is principal investigator on a SSHRC-funded project dealing with friendship across public and private life, which focuses on friends who move in or buy property together, friends who work or start businesses together, and the lives of people with few or no friends. The goal is to understand how the place of friendship is changing in people's lives, and how the growing cultural value placed on friendship might be related to growing anxieties around it, as people often wonder whether their friendships are "good enough." Across these projects, Dr. Eramian is particularly interested in how people might increasingly, monitor, practice, and interpret their friendships through the cultural resources and imperatives of "therapeutic culture." She and her collaborator also have plans for a book project on contemporary friendship relations, practices, and cultures.
Prior to her work on friendship, Dr. Eramian spent most of her research career investigating personhood and social relationships through ethnographic fieldwork in post-genocide Rwanda. Her main interests were in how personhood and ethnic boundaries are forged in the predicaments of Rwanda's "post-conflict" moment, how people configure belonging in their social worlds in the absence of key relations lost in the genocide of 1994, and how post-genocide social formations provide insight into the broader quest for modern nationhood in Rwanda.
Selected publications