2SLGBTQ+ Collaborative

Emerging from discussions between Human Rights & Equity Services (HRES), DalOUT and South House Sexual and Gender Resource Centre, the 2SLGBTQ+ Collaborative (Collaborative+) is a forum for communication between, and collaboration among, campus stakeholder groups engaged in efforts to foster a climate of respect and inclusion for 2SLGBTQ+ students, staff and faculty. 
Through sharing of information, resources, and strategic educational programs and initiatives, this Collaborative+ aims to increase awareness of support services for 2SLGBTQ+ students, faculty and staff, and strengthen educational programming for all campus community members.
The Collaborative+ is a place for campus community members involved in 2SLGBTQ+ related work to create communities of support and to build personal and organizational capacity to influence 2SLGBTQ+ positive shifts in the campus climate.  
COLLABORATIVE+ MEMBERS
2SLGBTQ+ Advisor
The 2SLGBTQ+ Advisor (Two-Spirit, Lesbian, Gay, Bisexual, Transgender, Queer, and any non-normative identities) supports students through 1-1 advising, group programming, and campus-wide educational events to create a student experience that is meaningful and facilitates a sense of belonging.
When to reach out:
The 2SLGBTQ+ Advisor, Olivia Fader, is available for appointments for any reason, large or small. This includes:
Accessing and referrals to gender affirming care
Seeking support around name or gender marker changes at Dalhousie (or provincially)
Navigating any of the services at Dalhousie
Advocacy for matters related to identity or gender expression
Talking about your experiences, including any barriers you may be facing (academic, wellness, belonging, etc.)
Discussing any program or service ideas you may have, or any opportunities to collaborate
Identifying gaps in supports for students
And more!
Contact info and office hours:
Located in the Student Accessibility Centre (Killam Library, Room G25). 8:30a.m. to 4p.m., Monday through Friday.
Appointments can be booked online. Students can also contact Olivia at 2slgbtq+advising@dal.ca or (902) 494-6947.
If you're unavailable for appointments during our office hours, Olivia is happy to find an alternative time to meet with you. Appointments can also be held elsewhere on campus.

Centre for Learning and Teaching
The Centre for Learning and Teaching (CLT) works in partnership with academic units, faculty members, and graduate students to enhance the practice and scholarship of learning and teaching at Dalhousie University. We seek to encourage and facilitate diversity in both teaching methods and inclusivity in student learning. Throughout the year, CLT offers a range of workshops, and are always open to putting forth programming that is of interest to the Dalhousie Community.
As of right now, programming of CLT that supports and reflects the 2SLGBTQ+ community has been requested specifically by students and faculty within the community, or of interest to the staff, in collaboration with other 2SLGBTQ+ groups on campus. We are working towards a future for the Centre that incorporates even more opportunities for 2SLGBTQ+ students, staff and faculty, as well as the greater Dalhousie community, to share knowledge, understand experiences, and create an inclusive environment, in and outside of the classroom.
Location:
G90, Killam Library
6225 University Avenue
Halifax, NS
B3H 4H8
Contact:
Dr. Jill Marie McSweeney, PhD (Educational Developer, Graduate Studies)
Jill.McSweeney@Dal.Ca
Dalhousie Agriculture Campus
OUT Truro (Dal OUTT)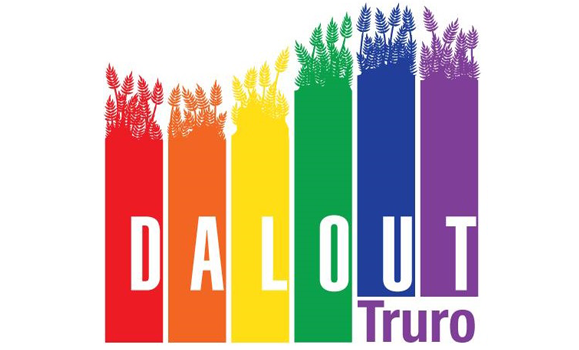 DalOUTT is a social club on the Dalhousie Agricultural Campus for students of all sexual orientations and gender identities.
Facebook group:
https://www.facebook.com/groups/442895672495117/
DalOUT
DalOUT is Dalhousie's LGBTQ2SIA+ student society within the Dalhousie Student Union, run for and by student of queer and trans communities. They provide education, advocacy, social programming, monetary support and peer support initiatives to queer and trans students on campus.
For updates, like our page on Facebook.
Office Location:
Basement, Student Union Building
6136 University Avenue
Halifax, NS
B3H 4R2
Contact: dalout@dal.ca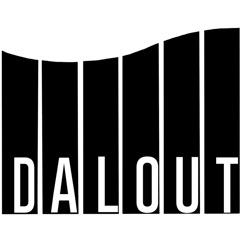 Get REAL
Get REAL strives to utilize the power of personal stories to provide youth and adults with a powerful and resonating education on the impact of language surrounding LGBTQ+ discrimination and understanding that everyone has a voice to be heard and a story to tell. Get REAL is driven by the values of kindness, positivity, honesty and acceptance and aims to portray and instill those in all its endeavors.

We like to think of ourselves as a big quirky family, and we are open to anyone and everyone who embodies what we stand for. Email us to get involved!

Email: GetREAL@dal.ca

Human Rights & Equity Services
Human Rights & Equity Services is a key contributor in Dalhousie's mission to create a more inclusive learning and working environment. We strive to foster and support a community that is diverse, respectful, and equitable for all students, faculty, and staff.

Human Rights & Equity Services is responsible for:
- Receiving, responding to, and resolving complaints related to human rights, harassment, and conflict management among members of the university community
- Developing educational materials on topics related to human rights, diversity, and inclusion, as well as facilitating open, informative dialogue with students, faculty, and staff about these issues
- We provide confidential service to members of the Dalhousie community seeking advice, support, and conflict resolution related to harassment or discrimination.

MacDonald Building, 4th floor
6300 Coburg Road
Halifax, NS, B3H 4R2
Phone: (902) 494-6672
Email: HRES@dal.ca


Office Hours
Monday - Friday
9:00a.m. to 4:00 p.m.
(The office is closed from 12-1pm for lunch)

OUTLaw
OUTLaw is a network of LGBTIQQ2SA* students and allies that are anti-oppressive, anti-racist, trans-inclusive, feminist, social justice-oriented queer organization. We aim to create a safe space for productive discussion that respects and values the experiences of members. OUTLaw strives to advance the rights of LGBTIQQ2SA* people.
OUTLaw fulfills this mandate by working with students, societies, and broader community organizations to raise awareness about sexual rights with a focus on systemic inequalities and their impact on LGBTIQQ2SA* communities- particularly those who are most marginalized.
OUTLaw is a safer space for students of all sexual orientations, gender identities, and relationship structures.
Email: schulich.outlaw@gmail.com
Queer Faculty & Staff Caucus
Mission: To ensure 2SLGBTQ+ faculty and staff have a safe and welcoming learning and work environment within which to flourish and support one another.
Vision: To have an inclusive campus for all.
Mandate: to provide a safe and welcoming venue for 2SLGBTQ+ faculty and staff to have a voice on campus. Also, to promote equity and inclusion for LGBTQI+ faculty.
Language used by the Queer Faculty & Staff Caucus is: LGBTQ+, LGBT, pride, LGBTQ2SIA+, ally, etc. LGBTQI+
To connect with the Queer Faculty & Staff Caucus Email: QFSC@dal.ca

South House and Gender Resources Centre
South House (SoHo) is Halifax's only full time gender justice centre. The South House is a volunteer driven, student funded, physically accessible, gender inclusive safe space for ALL members of our community.

The South House is a trans-and queer-positive space and are proud to offer a wheelchair accessible space. They offer a resource centre, library, and free meeting space for woman-positive and anti-oppression organizing and gathering.

If you'd like to become a volunteer, contact the Administrative and Volunteer Coordinator at volunteer@southhousehalifax.ca.
Location
South House Sexual and Gender Resource Centre
1443 Seymour Street
Halifax, NS
B3H 3M6

South House is located around the side entrance, accessible by ramp, underneath the Dalhousie Faculty Association.

Phone: (902) 494-2432
Hours: 10am-4pm Monday-Friday

Contact Information:
Outreach Coordinator: outreach@southhousehalifax.ca

Administrative and Volunteer Coordinator: volunteer@southhousehalifax.ca
Board: board@southhousehalifax.ca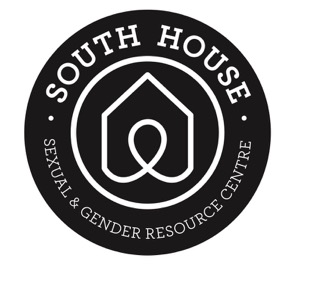 2SLGBTQIA+ HEALTH SERVICES
2SLGBTQIA+ Health Services
What steps is Health Services taking to become more welcoming to LGBTQ students?
Dalhousie Student Health Services has always tried to create a safe and comfortable environment for everyone using our services, including those of the 2SLGBTQ+ community. When you access our services, we hope that you will feel sure that your confidentiality is maintained in a warm and accepting atmosphere and that we are knowledgeable about and accepting of the many ways in which sexual preference and gender identity might impact your health and well being.
In recent months we have been developing new skills and services specifically developed for the Trans community. This ongoing work includes:
Training for medical providers and staff, including the ability to initiate and maintain cross-hormone therapy (letter of readiness not needed) and provide letters of readiness for gender reaffirming surgery (this includes the letter required from a family doctor only). The assessments will be completed by our Social Worker Hazel Ling in conjunction with Dr. Andrea or Dr. Mallory. Dr. Andrea and Dr. Mallory can prescribe appropriate medication following completion of the assessment and provide referrals for surgery.
The identification of specific medical providers who are working on developing expertise in trans health issues and who have expressed a particular interest in working with trans students.
Training for medical assistants and schedulers.
A comprehensive review of our services, including paperwork, signs and posters in the building, and the Health Services and Health Promotion websites, to identify areas for improvement.
Any students wanting supports navigating health services can contact the 2SLGBTQ+ Advisor, Olivia Fader at 2slgbtq+advising@dal.ca or (902) 494-6947.
Tips for your visit to Student Health Services
Prepare for your visit: Health professionals will personalize their assessment based on their abilities and their knowledge of you. Common topics you will talk about include medical history (both physical and mental), alcohol and drug involvement, smoking, family and social relationships, sexual orientation and practices, economic considerations and gender concerns, and body parts and symptoms (specific to the reason you are coming into the clinic)
Come with written questions: While all of our clinicians receive are informed around inclusive health care, it is important to choose a clinician you feel comfortable with and try to make all appointments with this provider
Talk open and honestly with the health care providers and staff about your identity, and if someone miss-identifies you, please correct them. We don't want to make the same mistakes twice. It is ok to say "My name I go by is____" or "My pronouns are "She/he/ze, etc.".
Keep your medical records (lab work or other tests and procedures, medications, immunizations, a record of all the health clinics you go to in case you have to contact them in the future, etc.)
Give us feedback! We encourage you to email your feedback to thenurse@dal.ca
About Nova Scotia Legislation
For several years sexual orientation has been included in the human rights legislation. In recent years, it has been expanded to include Trans related concerns.
In December 2012, Nova Scotia revised its Human Rights Act to include "gender identity" and "gender expression" as prohibited grounds of discrimination and harassment.
On April 1st, 2014, the Department of Health and Wellness announced that it will grant coverage to trans-identified patients for 8 types of surgeries. They include: mastectomy, oophorectomy, hysterectomy, penectomy, orchiectomy, phalloplasty, metoitioplasty and vaginoplasty. However, these surgeries are not performed within Nova Scotia, and will require travel to other clinics.
Nova Scotians would be allowed to display on their birth certificate the gender they identify with, regardless of whether they had sex reassignment surgery, under legislation introduced April 8, 2015.
Amendments to the Vital Statistics Act include:
Eliminating the requirement for sex reassignment surgery to change the sex designation on a birth certificate
Requiring a self-declaration from the applicant stating that they have assumed, identify with, and intend to live in a gender identity that corresponds with the desired sex designation
Requiring a letter of support from a person with a professional designation as defined in regulation (like a doctor, nurse, social worker or psychologist)
Requiring minors under 16 to have parental consent. The letter of support must be from a doctor or psychologist that has treated or evaluated the applicant and must include a professional opinion that the minor is able to understand the impact of the decision.


Resources
Pride Health (Capital Health)
The Youth Project
Nova Scotia Rainbow Action Project
Nova Scotia Legislature Bill No. 140: Transgendered Persons Protection Act
Please note that the contents of external sites may not necessarily reflect the views of The Transgender Project.
All Gender Restrooms
All Gender Restrooms
An all gender restroom is one where the signage is visibly identified with open, inclusive language, not just 'male' or 'female'. It's evident these facilities are void of gender identity and have accommodations that are especially sensitive to the needs of a greater range of people.
The availability of all gender restrooms is a privacy issue in the broadest sense. Single-person, all gender restrooms provide privacy to any individual who requires it, no matter their reasons. All gender restrooms are the best solution to ensure access and to eliminate barriers for all persons, no matter what their gender identity, ability, health status, sexual orientation, etc.
All gender restrooms location

The list of all gender restrooms for Dalhousie campus' is current, but not necessarily exhaustive.
Carleton Campus
Clinical Research Centre
5849 University Avenue
Two restrooms on each of the first and second floors. Follow signs to washrooms
Collaborative Health Education Building
5793 University Avenue
On the first, second, and third floors beside the elevators
Dentistry Building
5981 University Avenue
Many of the eight washrooms unmarked. First floor washroom is beside
the J. D. McLean Centre sign. Second floor is beside the Carleton Computer Lab sign. Open to the Dalhousie community. Wheelchair accessible.
Forrest Building
5869 University Avenue
Floor 1 beside the Women's Restroom and the Clinical Learning Lab
Floor G beside elevator and the female washroom
Life Sciences Research Institute
1344 Summer Street
First floor clearly marked with washroom/shower signage. Wheelchair accessible.
Tupper Building
5850 College Street
Sub Basement washroom that is available through asking building services staff. Open to the Dalhousie community. Wheelchair accessible.
Sexton Campus
Civil Engineering – "D" or A. L. MacDonald Building
5269 Morris Street
Women's washrooms on the fourth and fifth floors, with lockable door on fourth floor. Wheelchair accessible.
Continuing Education – Morroy Building
5269 Morris Street
Ground/basement level and second floor (now labeled male but could become All Gender) Engineering students only
Engineering and Computer Science – "L" Building 1334 Barrington Street
Basement, first, and second floors
Engineering students only
Mechanical Engineering – "C1" Building
5269 Morris Street
Third floor restrooms are single woman's and single man's restrooms Engineering students only
School of Architecture – "H" or Medjuck Building
5410 Spring Garden Road
First floor
Open to the Dalhousie community. Wheelchair accessible.
Sexton Design and Technology Library – "B" Building 1360 Barrington Street
In the Library on the third floor, turn right
Open to the Dalhousie community
Studley Campus
Arts Centre (Rebecca Cohen)
6101 University Avenue
Off the Sculpture Court
Open to the public. Wheelchair accessible.
Chase Building
6136 Coburg Road, near the Dunn Building First, second, and third floors
Open to the Dalhousie community
Chemistry Building
6247 Coburg Road
Fifth floor has two all gender restrooms Open to the Dalhousie community
Dal Card and Residence Office
6230 Coburg Road beside Cameron House in Howe Hall First floor
Open to the Dalhousie community
Dalplex
6260 South Street
First and second floors
All-gender change room (Family Change Room)
Open to the Dalhousie community. Wheelchair accessible on the second floor.
Economics Buildings
6206, 6214, and 6220 University Avenue, across from Killam Library First and second floors
Economics students only
European Studies and Multidisciplinary Studies 1376 LeMarchant Street
First and second floors
Open to the Dalhousie community
Goldberg Computer Science Building
6050 University Avenue
Rooms 006 and 007
Open to the Dalhousie community. Wheelchair accessible
Health and Human Performance – Stairs House 6230 South Street
Basement, first, and second floors
Open to the Dalhousie community between 8 a.m. and 4:30 p.m.
Killam Library
6225 University Avenue
Second floor between the male and female washrooms Open to the public. Wheelchair accessible
LeMarchant Place – Atrium
1246 LeMarchant Street
In the atrium, on the first floor, there is one washroom past the stairs and to the right of the elevator; and a second washroom to the right of the entrance to the International Centre. Open to the Dalhousie community
LeMarchant Place – Residence (Red Doors)
1246 LeMarchant Street
Lobby
Open to the Dalhousie community during business hours
LeMarchant Place – Student Health Services (Clear Doors)
1246 LeMarchant Street
In the Student Health Services waiting area, on the second floor, there are two washrooms to the right and just around the corner from the main reception desk.
Open to the Dalhousie community
Life Sciences Centre – Psychology Wing
1355 Oxford Street
Two washrooms on P1 level in the Child Study Centre in rooms 1363 and 1368. Washroom on P2 level near room 2378
Open to the Dalhousie community before 5 p.m. P2 washroom is wheelchair accessible.
MacDonald Building
6300 Coburg Road
Levels two (Lobby) and three (under renovation - University Hall)
Open to the Dalhousie community. Wheelchair accessible.
McCain Building
6135 University Avenue
Two individual restrooms on the First floor
Open to the Dalhousie community. Wheelchair accessible. Single stalls marked "Male/Female."
Mona Campbell Building
1459 LeMerchant Street
First floor
Open to the Dalhousie community
Black Student Advising Centre & Indigenous Student Centre
1321 Edward Street, First and second floors
Open to the Dalhousie community
Rowe Building
6100 University Avenue
Eight gender-neutral washrooms, two on each of floors two through five down long hallways which are closewd at 5 p.m.
in the East Wing beside rooms 2141, 3141, 4141, and 5141.
Ignore the signage for the male/female washrooms on all floors.
Science Co-op Education and APICS 1390 LeMarchant Street
Basement and second floor
Open to the Dalhousie community
Shirreff Hall
6385 South Street
Open to non-residents only during hours the dining hall is open.
One restroom is left of the lobby; the second restroom is right of the lobby and down the hallway before the New Eddy Residence.
Hours may be found at http://dal.campusdish.com/Locations/ShirreffDiningHall.aspx
Sir James Dunn Building 6310 Coburg Road
First and second floors
South House Sexual and Gender Resource Centre
1443 Seymour Street
Use side entrance
Open to the Dalhousie community. Wheelchair accessible on the first floor.
Steele Ocean Sciences Building
1355 Oxford Street
Past the reception desk to the left, marked with washroom/shower signage. Accessible from second floor of west wing of Life Sciences Centre
Open to the Dalhousie community
Student Union Building
6136 University Ave.
Single-stall gender neutral & accessible washrooms on the basement, first, and third floors. Open to the Dalhousie community
Security Services
1252 LeMarchant Street
Under renovation - Washrooms on the main floor. Wheelchair accessible
Transition Year Program
1400 LeMarchant Street
First floor for staff and second floor for students Open to the Dalhousie community
Weldon Law Building
6061 University Avenue
Room 310
Open to the Dalhousie community
Truro Campus
Cumming Hall
62 Cumming Drive, Truro, NS
Dairy Building
11 Sipu Awti, Truro, NS