Meet our Staff
Educational Development Staff
Brad Wuetherick
Executive Director
Tel: (902) 494-6646 | Email: brad.wuetherick@dal.ca
I am Dalhousie's Executive Director, Learning and Teaching.  In addition to overseeing the Centre for Learning and Teaching, I serve as a member of the senior management team in the Office of the Provost and Vice-President (Academic) with responsibility for supporting teaching and learning, and championing the adoption of evidence-based practices in teaching and learning, across the institution.

Prior to coming to Dalhousie, I served as the Program Director of the Gwenna Moss Centre for Teaching Effectiveness at the University of Saskatchewan (where I oversaw a team of educational developers, instructional designers, and curriculum developers, as well as taught several course for graduate students and faculty on teaching and learning in higher education).  Before that, I held several positions at the University of Alberta in the area of undergraduate research, educational development, student services, and continuing education.  

My research focuses on several aspects of higher education teaching and learning.  In particular, I have been involved with several projects on undergraduate research and the development of research skills at the undergraduate level, inquiry based learning, threshold concepts in the disciplines, the scholarship of teaching and learning, faculty attitudes and practices in teaching and learning, curriculum development and course design in higher education, academic development, academic analytics, and educational technologies (in particular e-portfolios and computer-assisted language learning).

In addition to my work here at Dalhousie, I am an Associate Member of the Centre for Higher Education Research and Evaluation at Lancaster University in the UK.  I have served previously as the VP for Canada on the Board of the International Society for the Scholarship of Teaching and Learning, as the Chair for SoTL on the Board of the Society for Teaching and Learning in Higher Education, and as a member of the editorial boards for both the Canadian Journal for the Scholarship of Teaching and Learning and the International Journal for the Scholarship of Teaching and Learning.
For more information about me, please visit my online portfolio at: https://sites.google.com/site/bradwuetherick/home.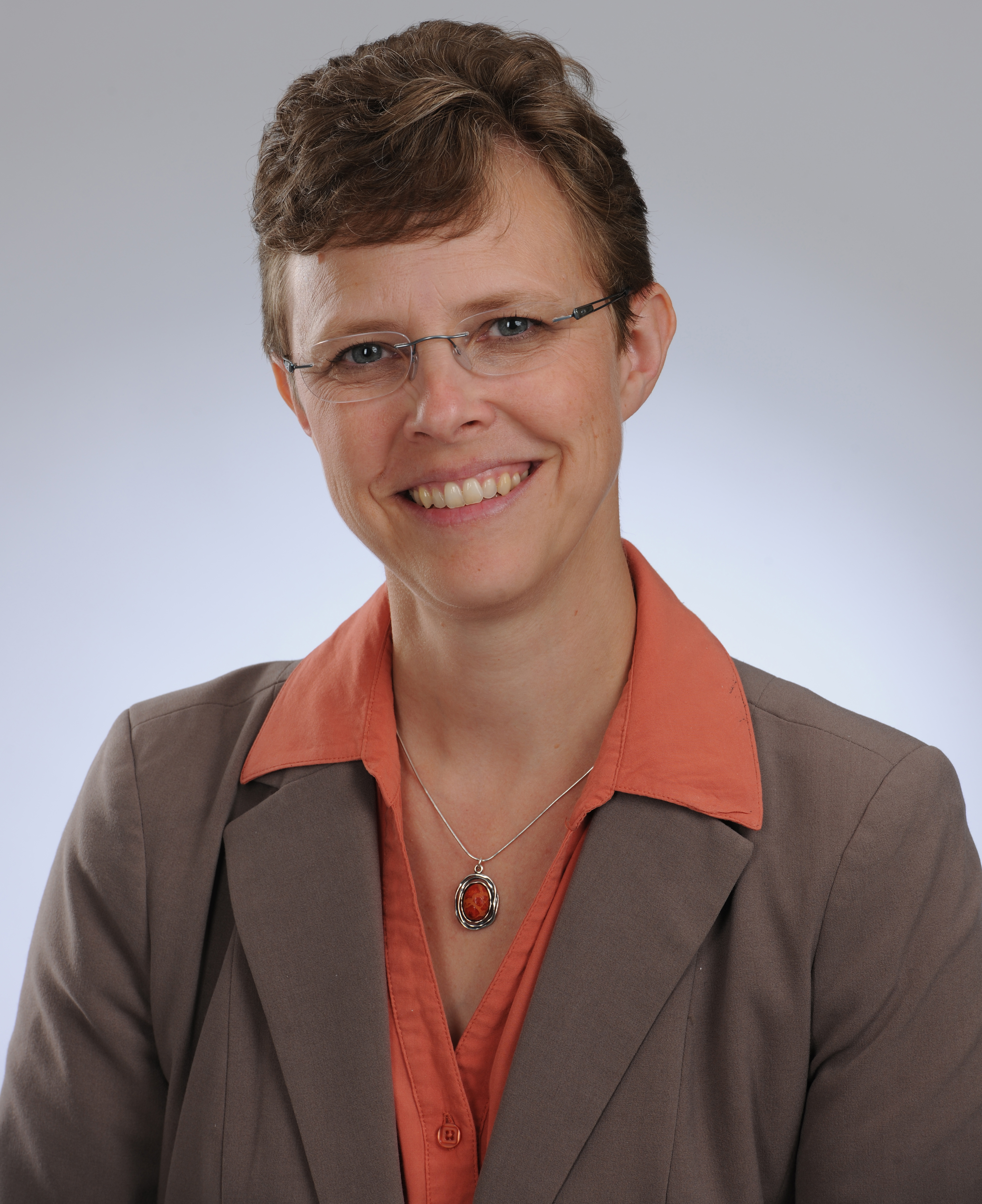 Suzanne Le-May Sheffield, Ph.D.
Director
Tel: (902) 494-1894 | Email: suzanne.sheffield@Dal.Ca
As the Director of the Centre, I provide leadership in the day-to-day work of the Centre, leading and contributing to various projects, programs and initiatives within the Centre, as well as working at the institutional level on various committees to foster effective teaching and learning. I have been active on a variety of national level committees through the Society for Teaching and Learning in Higher Education (STLHE) and the Educational Developers Caucus (EDC). I am currently a member of the EDC Accreditation Review Committee and for the last three years I have been an adjudicator for the 3M National Student Fellowship.  My research in the context of the scholarship of teaching and learning and the scholarship of educational development has included investigations on the teaching development of graduate students, women in academe, lecture capture, developing educational developers, and the impact of informal faculty conversations on teaching innovation. I am on the Review Board of the journal Transformative Dialogues and am a reviewer for the Canadian Journal of the Scholarship of Teaching and Learning. I have been an educational developer with the Centre since 2002.  Having graduated with a Phd in history in 1997, I taught Modern British History and the History of Science for seven years at York University and at Dalhousie University and during that time published two books and a couple of articles in my area of specialty.  I am a recipient of the 2016 Dalhousie Professional and Managerial Group's Award for Outstanding Achievement.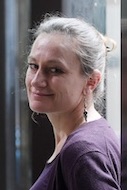 Tereigh Ewert-Bauer
Senior Educational Developer (Diversity and Inclusivity)
Tel: (902) 494-3808 | Email: tereigh.ewert-bauer@dal.ca
As the Educational Developer (Diversity and Inclusivity), I collaborate with faculty and instructional staff to create inclusive relationships, curricula, content, assessment, activities, and environments. I work in partnership with individuals and groups to best situate inclusive pedagogy within their disciplinary context(s), within the Dalhousie culture, and within the far broader social context where we work, study, and teach.
I come to the Dalhousie community from the University of Saskatchewan, where I worked for 17 years in educational development applying anti-racist, anti-oppressive, and critical pedagogies to my work. I had the privilege of co-developing an intensive program that advanced knowledge and understanding of Indigenous peoples, histories, world views, and ways of knowing. I have co-developed graduate student teacher courses, and faculty courses on teaching.
My research interests are diverse, but I am particularly drawn to Indigenization, inclusive teaching and assessment, intercultural development, intersectionality, and mental health and illness (and the cultural lenses through which mental health is constructed).
I am also a Qualified Administrator of the Intercultural Development Inventory, and am an Instructional Skills Workshop facilitator.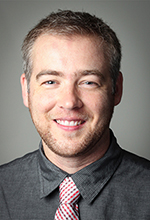 Les T. Johnson, Ph.D.
Educational Developer (eLearning)
Tel: (902) 494-6828 | Email: lestjohnson@dal.ca
I consult with faculty around their online and blended courses and programs, either individually or in a workshop context. In addition, I serve as a resource for instructional design best practices and work with faculty/instructors to ensure effective integration of educational technologies. My particular interests around eLearning include ensuring accessibility for diverse learners, teaching synchronously using videoconferencing, holding authentic discussions in the e-learning environment, and leveraging technology to balance faculty workload.
Prior to joining the eLearning team at the Centre, I worked at the University of Wisconsin-Milwaukee for nine years consulting with faculty around the integration of technology into their instructional practice.  I teach online, blended, and online courses in the social foundations of education, in instructional technology in K-12 classrooms, and in LGBT+, gender, and women's studies. My scholarly interests include pedagogy in online courses, qualitative research methods, and transgender identity development.
Susan Joudrey, Ph.D.
Senior Educational Developer (Curriculum)
Tel: (902) 494-1224 | Email: sjoudrey@dal.ca
As the Senior Educational Developer (Curriculum) I support faculty members and academic departments and programs in the area of curriculum design and development. I'm available for individual consultations, as well as department and faculty-specific workshops or retreats. I possess over five years of experience as an Educational Developer and have fulfilled the roles of Acting Director and developer in teaching and learning centres at other Canadian universities. Over the course of my career I've collaborated with faculty members, teaching assistants, and graduate students in the area of teaching and learning including course (re)design, curriculum mapping, program renewal, active learning, assessment techniques, and generational learning differences. In addition to my Educational Development work, I've taught history and cultural studies courses with a focus on nineteenth and twentieth century identity construction. My research areas within higher education and history include holistic program design, decolonization, colonial representations and expectations of indigeneity, uses of visuality in research and teaching, and place/space and memory.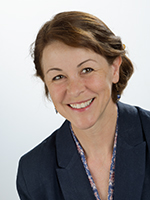 Betsy Keating, PhD
Educational Developer (Faculty)
Faculty Certificate Program Coordinator
Tel: (902) 494-4126 | Email: betsy.keating@dal.ca

I work with faculty members to support individual teaching practice and professional development in teaching and learning. Whether you're an experienced instructor exploring alternate teaching methods, you're designing or refining a course, or you're new to post-secondary instruction, I can offer support and resources. I'm available for individual or group consultations and offer presentations, workshops, or retreats tailored to your Faculty/Department/School/Group's needs. In collaboration with CLT staff members and faculty associates, I oversee the Faculty Certificate in Teaching and Learning Program.
Prior to joining Dalhousie, I worked in educational development at the University of Windsor. I'm an active member of the Society for Teaching and Learning in Higher Education, the Educational Developers Caucus, and a member of the Executive Committee for TAGSA (Teaching Assistant and Graduate Student Advancement). In addition to educational development, I studied English literature and composition and taught academic writing for a few years. My research interests include cognition and learning in higher education, the scholarship of teaching and learning, course design, communities of practice, writing across the curriculum, and the effects of instructor approach on student learning.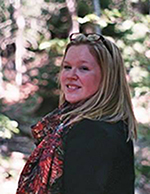 Jill Marie McSweeney-Flaherty, PhD
Educational Developer (Graduate Students)
Tel: (902) 494-4300 | Email: jill.mcsweeney@dal.ca
As an Educational Developer (Graduate Students), I focus on supporting graduate students and post-doctoral fellows in their roles as teaching assistants, lab demonstrators, markers, instructors and future faculty members. Part of my role at the Centre is working closely with individual students to help them develop and evolve their teaching identities and to create a community of practice and mentorship. I am involved in a variety of programmes that focus on providing professional development for graduate students, and am the Program Administrator for the Teaching Assistant Enrichment Program and the Certificate in University Teaching and Learning. I have a variety of educational development interests, with focus on reflective and contemplative practices and pedagogy, flipped classrooms, graduate student mentorship, imposter syndrome, and student-faculty partnerships.  I am also the editor of the Graduate Student Edition of the Centre's newsletter, Focus  on University Teaching and Learning. I am also continuing my doctoral research on the integration of nature into indoor environments, by examining the impact of the physical environment in learning spaces, and how we can begin to conceptualize classrooms as learning places. I am available for consultations with departments and Faculties for graduate-specific teaching and learning workshops.

Findlay Muir (On Leave)
Educational Developer (Classroom Planning and Multimedia)
Tel: (902) 494-8450 | Email: findlay.muir@Dal.Ca
Chad O'Brien, MEd
Educational Developer (eLearning)
Tel: (902) 494-6792 | Email: chad.obrien@dal.ca
I am a part of the e-learning team working as an Instructional Designer for the Center for Learning and Teaching here at Dalhousie University.  I work with individuals, groups, departments and Faculties in multiple capacities to ensure that quality online teaching and best practices related to the use of technologies are well understood and properly implemented.  The focus is always on what constitutes good pedagogy, and how technology can facilitate and enrich the learning experience for students.  These goals are often achieved through workshops, training events, consultations and partnerships with various stakeholders.  
I have a grassroots background in teaching, starting my career in a classroom teaching Physics and English with nothing more than a textbook, chalk and chalkboard.  The augmentations to my own practice over the years have given me pragmatic insight into how technology can facilitate learning.  I promote the under-utilization of existing tools, and encourage the use of technology to overcome existing challenges. I also, on occasion, get to test and work on new concepts and technologies that test and push the barriers of pedagogical innovation.
Visiting Fellow
Heather A. Smith
Scholarship of Teaching and Learning Fellow
Professor of Global and International Studies
University of Northern British Columbia

Currently on leave, Smith is a Visiting Scholar in the Department of Political Science at Dalhousie University and a 2018 BCcampus Scholarly Teaching Fellow. She is the recipient of the 3M National Teaching Fellowship (2006), the Canadian Political Science Excellence in Teaching Award (2012), and a two time recipient of the UNBC Excellence in Teaching Award. She is also a Regional Vice-President Canada for the International Society for the Scholarship of Teaching and Learning (ISSOTL). In her most recent administrative position, she was the Director of the Centre for Teaching, Learning and Technology at the University of Northern British Columbia (2012-2018).  Other past professional activities include: Co-Section Head, with Janice Newton for Canadian Political Science Association Teaching Workshop and Teaching and Learning Politics Section, (2011), Chair, Canadian Political Science Association Board of Directors subcommittee on developing a teaching award (2009) and Chair, International Studies Association Canada Professional Development Committee, (2009-2012).
Among her most recent publications are:  With Tracy Summerville "Can We Talk? Four Conversations We Need to Have about Teaching and Learning in Canadian Political Science" The Canadian Journal of Political Science, published online (April 2017) , pp. 263-279; with Angela Kehler, Roselynn Verwoord, and Heather Smith, "We are the Process: Reflections on the Underestimation of Power in Students as Partners in Practice" The International Journal of Students as Partners, (May 2017), Vol 1(1), available at: https://mulpress.mcmaster.ca/ijsap/article/view/3176/2759; Heather A. Smith "Unlearning: A Messy and Complex Journey with Canadian Foreign Policy" International Journal, (2017), Vol. 72(2) 203–216. 

Administration
Lilli Cromwell
Reception and Budget Assistant
Tel: (902) 494-1622 | Email: lilli.cromwell@Dal.ca
 
Moragh MacAulay, MA

Communications & Events Coordinator
Phone: 902-494-6641
Email: Moragh.MacAulay@dal.ca
 

Michelle Soucy, BA (On leave)
Communications and Event Planning Officer
Tel: (902) 494-6641 | Email: michelle.soucy@Dal.Ca

I am responsible for the co-ordination of event management of the Centre's professional development conferences, orientations, and workshops, as well as all external events hosted on behalf of the Centre.  In addition to my event planning role, I am responsible of the administration for the Centre's Teaching and Learning programs; the University-wide Teaching Awards; the Teaching and Learning Grant Awards Programs, and other programs or events offered by the Centre.

I am responsible for the promotion and development of the Centre's profile and public image, including maintaining and managing the Centre's online presence and designing all promotional and communications materials.  I design and coordinate the final production of CLT's Focus on University Teaching and Learning newsletter.


 
Bruno Roy, BA
Technical Administrator, Student Ratings of Instruction
Tel: (902) 494-2706 | Email: bruno.roy@dal.ca

I am the SRI (Student Ratings of Instruction) Technical Administrator. I am responsible for the implementation, processing and dissemination of the Student Ratings of Instruction evaluations and reports. I also am the technical support person for the Centre for Learning and Teaching. In this role, I advise on and support any equipment and or technology in the Centre.
 
Faculty Associates


Christian Blouin, PhD
Assoc. Professor
Centre for Genomics and Evolutionary Bioinformatics
Faculty of Computer Science AND
Department of Biochemistry and Molecular Biology
Tel: (902) 494-6702 | Email: cblouin@cs.dal.ca

Dr. Christian Blouin is an associate professor in the Faculty of Computer Science and in the Department of Biochemistry and Molecular Biology. He is assisting Faculties, Schools and program directors to build curriculum maps. His work on curriculum mapping has given him the opportunity to work with a wide range of discipline, and help devise many plans to collect curricula information from a large number of instructors.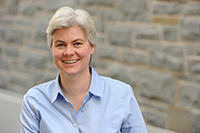 Kim Brooks
Professor of Law
Schulich School of Law
Tel: (902) 494-7112 | kim.brooks@dal.ca
Margie Clow Bohan, PhD
Manager
Dalhousie University Writing Centre
Tel: (902) 494-3379 | Email: c.bohan@Dal.ca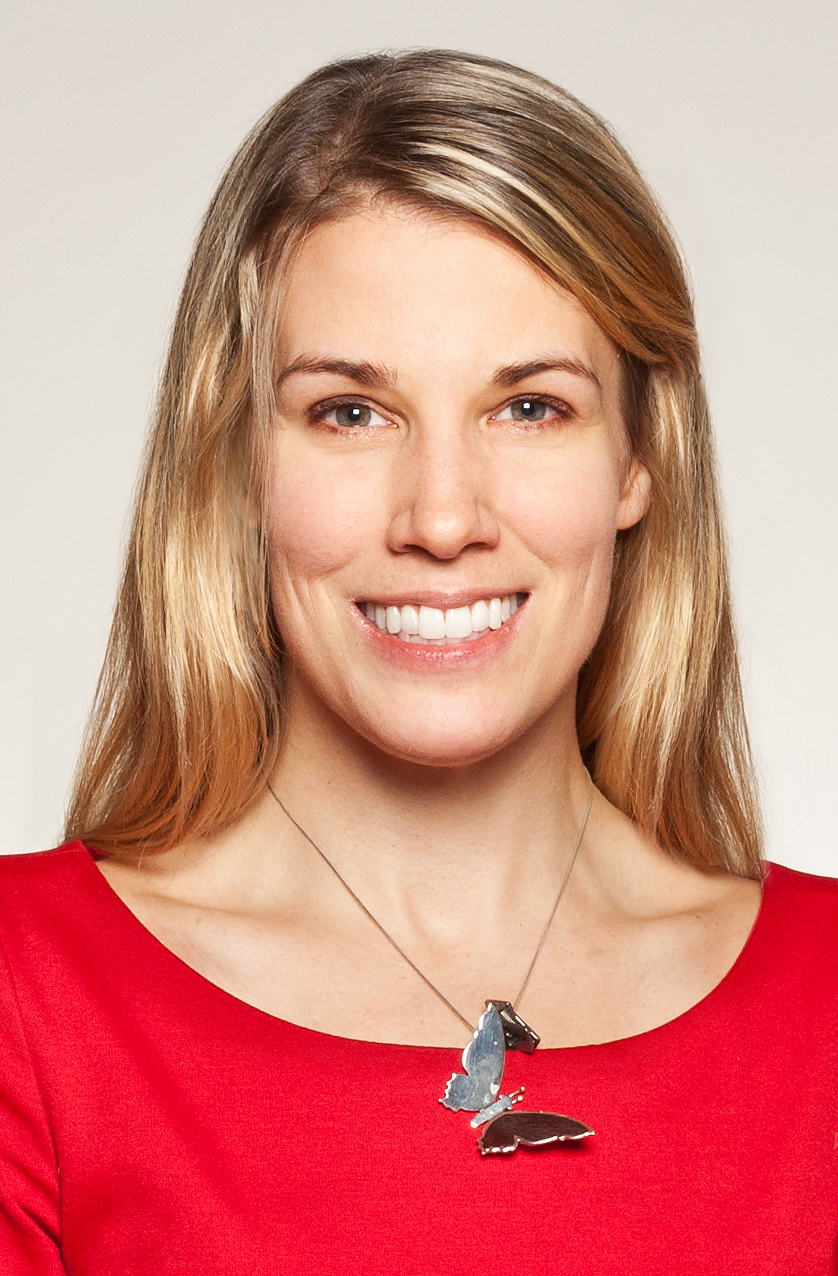 Laura Cumming, CA, CPA, MBA, BEd
Lecturer – Accounting
Rowe School of Business, Faculty of Management
Email: lcumming@dal.ca
Laura Cumming is an Accounting Lecturer in the Faculty of Management.  She has recently formed a Teaching Community of Practice in the FoM to encourage faculty to work together to address teaching and learning challenges and improve teaching quality.  Laura's service activities within the Rowe School of Business include curriculum mapping for CPA Canada's Professional Education Program, hosting teaching workshops, and sitting on a rapid task force to improve teaching quality.  She believes in the importance of experiential learning and strives to provide her students with opportunities to extend their learning with real world experiences.
Karen Gallant, PhD
Assistant Professor
Recreation and Leisure Studies
School of Health and Human Performance
Faculty of Health
Email: karen.gallant@dal.ca
Phone: (902) 494-1196
 
Susan Holmes
Professor
Dalhousie University
College of Continuing Education
Tel: (902) 494-6430 | Email: susan.holmes@dal.ca
Dr. Clifton Johnston, Associate Professor
Department of Mechanical Engineering, Faculty of Engineering
Email: clifton.johnston@dal.ca
Phone: 902-494-8985
Dr. Clifton Johnston is an Associate Professor and NSERC Chair in Design Engineering in the Faculty of Engineering. His research is in the area of cardiovascular fluid mechanics, sports engineering and design theory, practice and education. Dr. Johnston is President of the Canadian Engineering Education Association.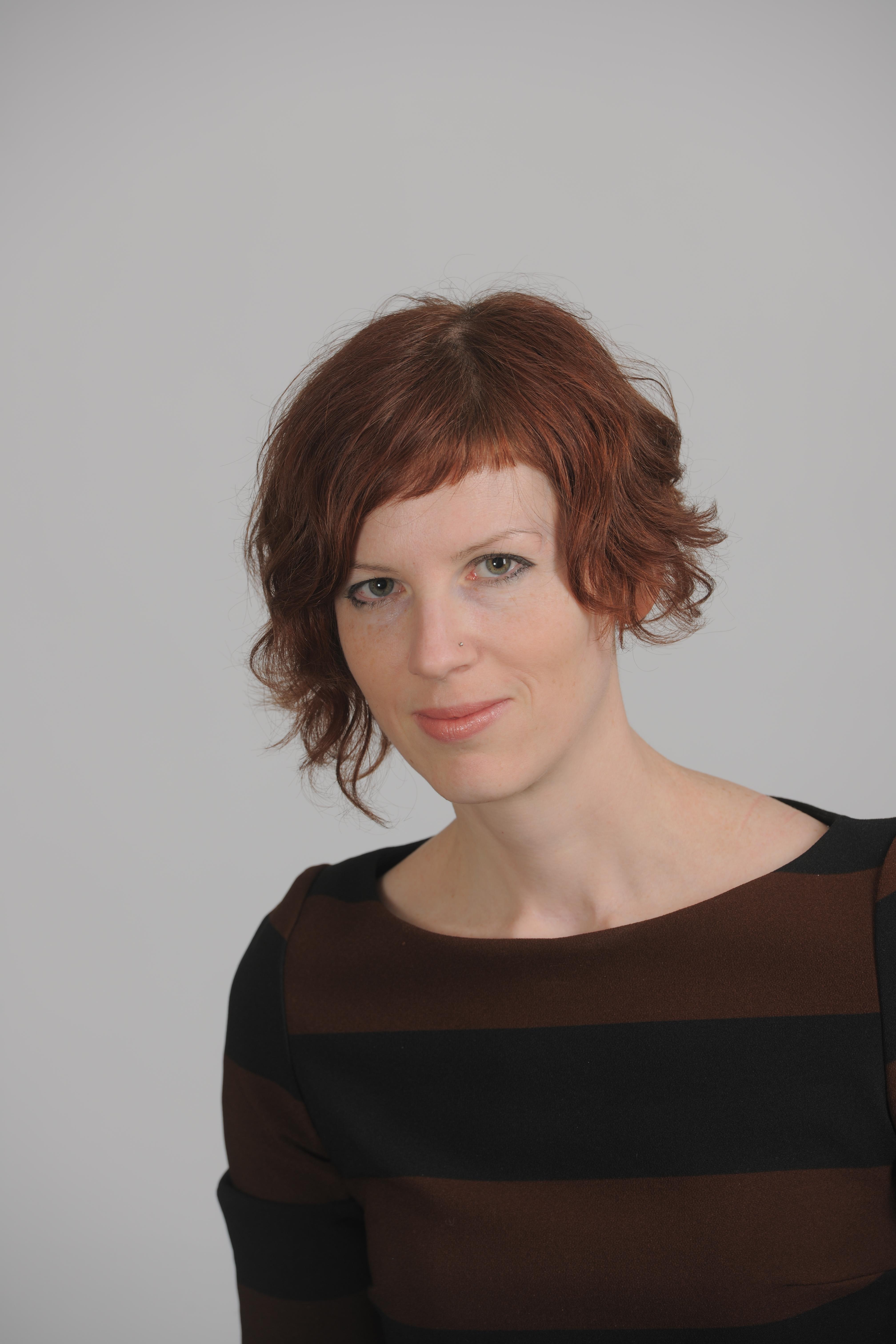 Lindsay McNiff, MA, MI
Learning & Instruction Librarian
Dalhousie Libraries
Tel: (902) 494-4460 | Email: lindsay.mcniff@dal.ca
Anne Marie Ryan, PhD
Senior Instructor, Earth Sciences Department
Cross-appointed: Environmental Science
Tel: (902) 494-3184 | Email: amryan@dal.ca

Dr. Anne Marie Ryan is a Senior Instructor in the Earth Sciences Department, with a cross-appointment in Environmental Science. Anne Marie has been working to build a community of teaching practice and support with early-career faculty in the Faculty of Science, and has given a variety of workshops on teaching strategies, questions, blended learning, and others through the Centre for Learning and Teaching. Anne Marie is also available for one-to-one consultations to discuss a variety of aspects regarding teaching and learning.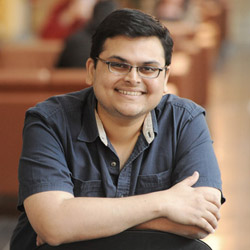 Raghav V. Sampangi, PhD
Instructor | Faculty of Computer Science
Faculty Associate | Centre for Learning and Teaching
Tel: (902) 494-7849 | Email: raghav@cs.dal.ca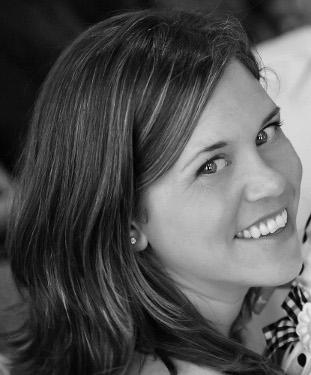 Jennifer van Dommelen
Senior Instructor, Department of Biology
Faculty of Science
Email: jvandomm@dal.ca
Phone: 902 494-1584