Meet our Staff
EDUCATIONAL DEVELOPMENT STAFF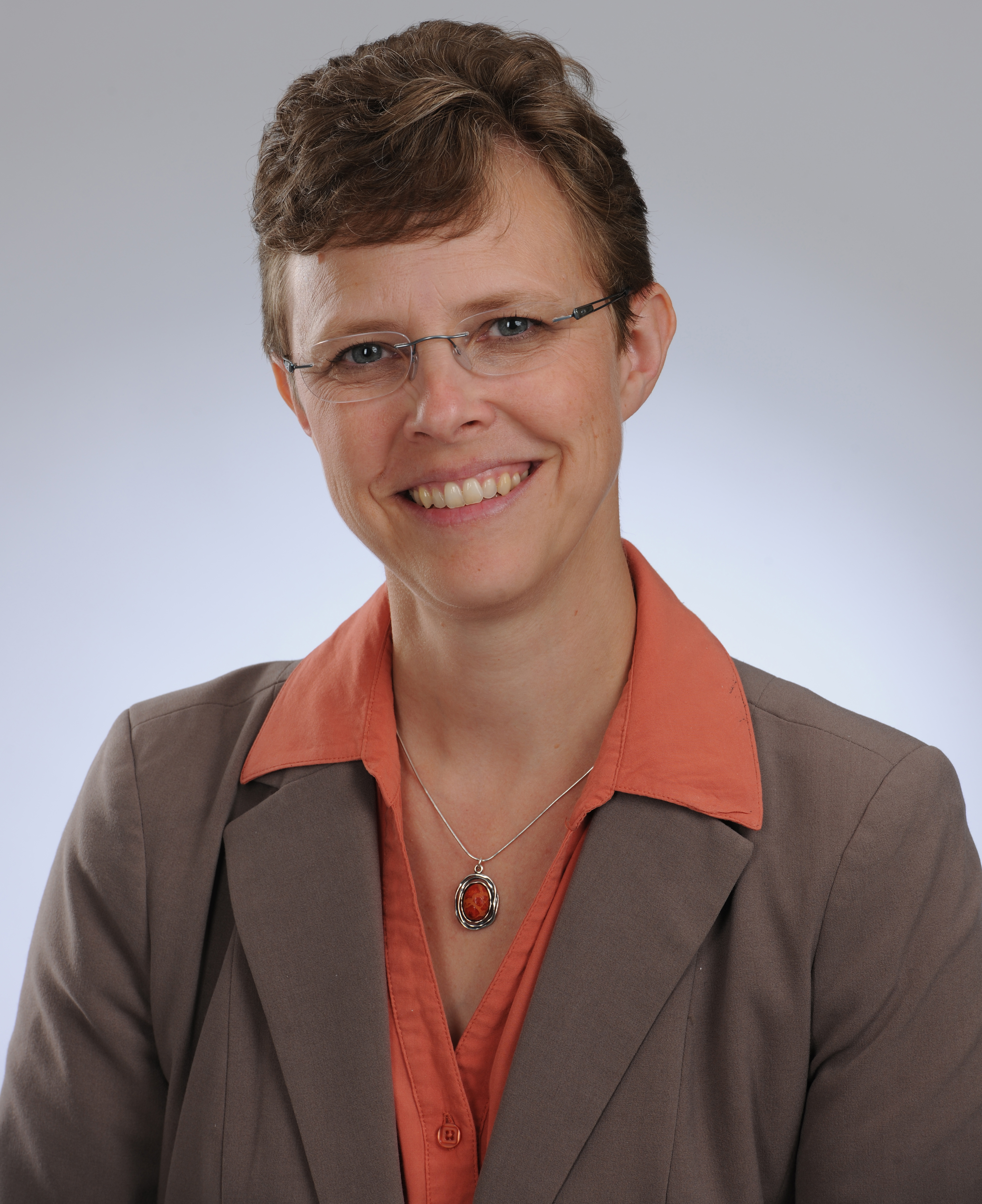 Suzanne Le-May Sheffield, PhD
Executive Director (Acting)
Tel: (902) 494-1894 | Email: suzanne.le-may.sheffield@Dal.Ca
As the Director of the Centre, I provide leadership in the day-to-day work of the Centre, leading and contributing to various projects, programs and initiatives within the Centre, as well as working at the institutional level on various committees to foster effective teaching and learning.   I have been an educational developer with the Centre since 2002.  I am a recipient of the 2016 Dalhousie Professional and Managerial Group's Award for Outstanding Achievement. I am currently an Associate Editor (North America), for the International Journal for Academic Development. 
I have been active on a variety of national level committees through the Society for Teaching and Learning in Higher Education (STLHE) and the Educational Developers Caucus (EDC). I am currently a member of the EDC Accreditation Review Committee.  My research, in the context of the scholarship of teaching and learning and the scholarship of educational development, has included investigations on the teaching development of graduate students, women in academe, the development of educational developers, the impact of informal faculty conversations on their teaching, and educational developers well-being.
After graduating with a Phd in history in 1997 from York University, I taught Modern British History and the History of Science for seven years at York University and at Dalhousie University and during that time published two books and a couple of articles in my area of specialty, women in science.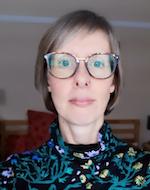 Susan Joudrey, PhD
Associate Director
Tel: (902) 494-1224 | Email: sjoudrey@dal.ca
As the Associate Director of the Centre, I support Educational Developers and staff as they collaborate with faculty members, instructors, students, and senior leadership to advance teaching excellence at Dalhousie. Additionally, I assist the Centre's work of promoting effective teaching and learning practices and environments across the institution by leading and consulting on various projects and committees.
Throughout my career, I've collaborated with faculty members, instructors, teaching assistants, graduate students, and Educational Developers on teaching and learning including course (re)design, curriculum mapping, program renewal, active learning, assessment techniques, and anti-oppressive education. Previously, as the Senior Educational Developer (Curriculum), I supported faculty members, academic departments and programs in the area of curriculum design and development.
In 2014, I completed a PhD in History and I teach history and cultural studies courses with a focus on settler colonialism, 19th and 20th-century identity construction, and memory institutions. My research areas within higher education and history include holistic program design, ethical curriculum creation and delivery, experiences of teaching and learning during the pandemic, and colonial representations and expectations of Indigeneity.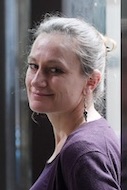 Tereigh Ewert
Senior Educational Developer (Diversity and Inclusivity)
Tel: (902) 494-3808 | Email: tereigh.ewert@dal.ca
As the Senior Educational Developer (Diversity and Inclusivity), I collaborate with faculty and instructional staff to create equitable, inclusive relationships, curricula, content, assessment, activities, and environments. I work in partnership with individuals and groups to best situate inclusive pedagogy within their disciplinary context(s), within the Dalhousie culture, and within the far broader social context where we live, play, and learn.
As the lead for the CLT EDI Team, I endeavour to empower the team, and I am always learning and growing from the knowledges, skills, experiences, and gifts the individuals bring to our work together. On this team are Shazia Awan, Educational Developer (Internationalization) and a soon-to-be filled educational developer role in "Indigenous Knowledges and Ways of Knowing" (a term previously held by Diane Obed, who has now moved on to a PhD program). With a co-created vision of facilitating systemic change in Dalhousie teaching and learning, the team coordinates its efforts at the intersections of anti-racism, anti-oppression, decolonization, and accessibility.
I am grateful for the many opportunities to review programs, courses, policies, documents, and admissions processes through an EDI lens, as am I to sit as a co-chair for the Dal Disability Caucus, IDEIA Education Collective, the Education (Teaching, Learning, and Research) Accessibility Working Group, and to be a member of an external provincial Social Equity Working Group.
My efforts have become increasingly focused on co-facilitating institutional-level transformation through Culturally Responsive Pedagogy (CRP) and Universal Design for Learning (UDL), in collaboration with Les T. Johnson, (Educational Developer and Team Lead, e-Learning). UDL and CRP, together, provide a concrete mechanism through which I can apply my knowledge and understanding of anti-racist, anti-oppressive, and decolonial pedagogies, all of which are at the heart of my work and purpose.
I come to this work with all of the unearned privileges I have as a middle-class, university-educated, cis-gendered, straight, white settler/colonizer, and also with the few insights I have gained through my lived experiences of having been poor, having come from a dysfunctional childhood and experiences of trauma, being a middle-aged woman, and having invisible disabilities.
I am also a Qualified Administrator of the Intercultural Development Inventory, and am an Instructional Skills Workshop facilitator and train-the-trainer.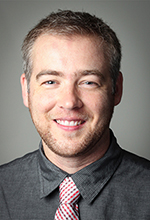 Les T. Johnson, PhD
Educational Developer (eLearning)
eLearning Team Lead
Email: lestjohnson@dal.ca
In my role, I consult with faculty around their online courses and programs—both individually or at the program, department, or Faculty levels. I also serve as a resource for instructional design best practices, provide consultations around accessibility and Universal Design for Learning, and work with faculty/instructors to ensure effective integration of educational technologies.
In addition to educational development, I teach online, blended, and face-to-face courses in the social foundations of education, online teaching, and LGBT+, gender, and women's studies. My scholarly interests include pedagogy in online courses, qualitative research methods, and transgender identity development.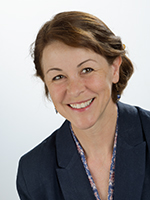 Betsy Keating, PhD
Educational Developer (Faculty)
Faculty Certificate Program Coordinator
Tel: (902) 494-4126 | Email: betsy.keating@dal.ca

I work with faculty members to support individual teaching practice and professional development in teaching and learning. Whether you're an experienced instructor exploring alternate teaching methods, you're designing or refining a course, or you're new to post-secondary instruction, I can offer support and resources. I'm available for individual or group consultations and offer presentations, workshops, or retreats tailored to your Faculty/Department/School/Group's needs. In collaboration with CLT staff members and faculty associates, I oversee the Faculty Certificate in Teaching and Learning Program.
Prior to joining Dalhousie, I worked in educational development at the University of Windsor. I'm an active member of the Society for Teaching and Learning in Higher Education, the Educational Developers Caucus, and a member of the Executive Committee for TAGSA (Teaching Assistant and Graduate Student Advancement). In addition to educational development, I studied English literature and composition and taught academic writing for a few years. My research interests include cognition and learning in higher education, the scholarship of teaching and learning, course design, communities of practice, writing across the curriculum, and the effects of instructor approach on student learning.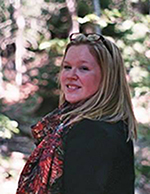 Jill Marie McSweeney-Flaherty, PhD
Educational Developer (Scholarship of Teaching & Learning | Classroom Spaces, Interim Graduate Students)
Tel: (902) 494-4300 | Email: jill.mcsweeney@dal.ca
Adjunct Status with the School of Health and Human Performance
My portfolio focuses on both classroom research and design, where I focus on understanding and promoting the use of active learning spaces in higher education, and the support the Scholarship of Teaching and Learning at Dalhousie. My doctoral research provides evidence-based and socio-ecological lens to my work, where I focus on integrating a student-centric foci when examining learning spaces. I currently support students, staff, and instructors looking to engage in the Scholarship of Teaching and Learning (SoTL) or applying scholarly approaches to their teaching. My research interests include the impact of learning spaces|places on the social, cognitive, and physical wellbeing of students and instructors; the teaching practices of millennial instructors; the scholarship of educational development (SoED); mixed method in higher education research; understanding the robustness and quality of SoTL work; and applying a socio-ecological lens to higher education. I currently teach the Certificate in University Teaching and Learning's graduate-level course CNLT 5000: Learning and Teaching in Higher Education, and the studio course Scholarly Teaching vs the Scholarship of Teaching.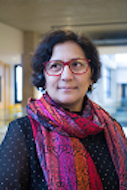 Shazia Nawaz Awan, Ed.D.
Educational Developer (Internationalization & Intercultural Competency)
Email: shazia.awan@dal.ca
My role as the Educational Developer (Internationalization & Intercultural Competency) at the CLT involves working closely with the Senior Educational Developer (Diversity & Inclusivity) and the Educational Developer (Indigenization). The focus of my role is to work with faculty and departments to support the process of internationalization of curriculum and provide support to enhance intercultural communication through curriculum and classroom discourse.
I come with extensive experience in classroom teaching and professional development. I have worked with international faculty and students both at Dalhousie University and internationally, outside Canada.
I believe that internationalization is not just a goal to achieve; it is an integrated process to enhance the quality of higher education in the changing contexts of teaching and learning across the world.    
Peter Newbury, PhD
Educational Developer – CLT / Engineering
Email: peter.newbury@dal.ca
I've been supporting those who teach (and those who support teaching) for more than a dozen years, first as a Science Education Specialist with the Carl Wieman Science Education Initiative at UBC Vancouver, then as Associate Director of the Center for Teaching Development at UC San Diego, and most recently as Director of the Centre for Teaching and Learning at UBC Okanagan. I advocate for a "pedagogy first" approach following the backward design model - establishing learning outcomes, creating assessments that provide summative and formative feedback, and facilitating effective active learning strategies – and then selecting learning technologies that augment and enhance teaching and learning. My commitment to inclusive teaching is threaded throughout so that more students can be more successful.
I'm always happy chat about active learning classrooms, math, astronomy, #scicomm, data visualization, and building a personal learning network (PLN) on Twitter (you can find me at @polarisdotca.)
Chunming Tai, PhD
Educational Developer (Student Development)
Email: C.Tai@dal.ca
As an educational developer (Student Development), my role is to support the programming and development work of CLT focused on enhancing graduate students' teaching development by coordinating the Certificate in University Teaching and Learning as well as the TA Enrichment Program, and supporting the initiation of students-as-partners initiatives in teaching, learning and curriculum development. More generally, as a team member in the centre, I also provide supports by acting as a liaison with university departments and individuals through facilitating workshops, engaging in one-on-one or group consultations, working on various institutional teaching and learning projects and committees, and conducting scholarly research about educational development and teaching and learning.
Prior to joining Dalhousie, I worked in educational development in different institutions in Canada, UK and China, to support the academic community for enhancing their teaching and students' learning, and to provide support to the university in the development of policies that contribute to teaching and learning quality. I am a fellow of Staff and Educational Development Association (SEDA), and a member of Society for Teaching and Learning in Higher Education (STLHE) and the Educational Developers Caucus (EDC). I am also a Canada national credited Supplemental Instruction (SI) supervisor. My research interests include assessment in higher education, learning identity, scholarship of teaching and learning, support to educational/academic development and internationalization in higher education.
I see myself as an educational bridge between learning and teaching, and I love working with students and academics in a supportive environment.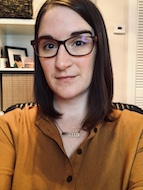 Kate Thompson, PhD
Educational Developer (eLearning)
Email: thompskm@dal.ca
As an Educational Developer (eLearning), I consult with faculty and instructors with the goal of adapting their courses for online delivery. This consultation involves working with faculty to determine which educational technologies and pedagogical strategies can be applied to maximize student learning and retention. 
I completed the Certificate in University Teaching and Learning during my graduate degree at Dalhousie. My graduate work in cognitive psychology focused on memory, attention, and learning. I also have five years of instructional design experience during which I created computer-based and instructor-led training materials for various military clients. My educational philosophy centers around creating interactive and engaging learning experiences, as well as tailoring teaching and assessment strategies to the type of learning that needs to occur.

ADMINISTRATION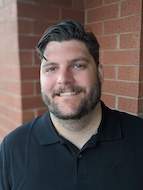 Jake Nissen
Videographer
Email: jake.nissen@dal.ca
I am the Centre's videographer and my job is to assist programs within the university with all their video needs that may arise throughout the year with regard to communicating lessons and labs with students and faculty.
I am a graduate of the Radio and Television Arts program at NSCC, I have spent the last 5 years doing freelance video work in the areas of sports, corporate story telling, end event livestreaming.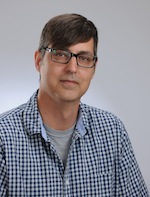 Bruno Roy, BA
Technical Administrator, Student Ratings of Instruction
Tel: (902) 494-2706 | Email: bruno.roy@dal.ca

Bruno Roy began his career at Dalhousie University in 1999, after graduating from Dalhousie with a Bachelor Degree in Sociology and Anthropology. Throughout this time, he has supported faculty with technical troubleshooting and computer-based projects. Currently, Bruno leads the institution's Student Ratings of Instruction team, and leads the implementation, processing and dissemination of the SRI evaluations and reports. He also supports the Centre with technical troubleshooting, as well as advise on and support equipment and technology.  In 2019, Bruno received the Blue Expert certification.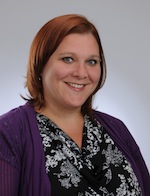 Michelle Soucy Rankin
Communications and Event Planning Officer
Email: michelle.soucy@dal.ca
Pronouns: she/her

I am responsible for the co-ordination of event management of the Centre's professional development conferences, orientations, and workshops, as well as all external events hosted on behalf of the Centre.  In addition to my event planning role, I am responsible of the administration for the Centre's Teaching and Learning programs; the University-wide Teaching Awards; the Teaching and Learning Grant Awards Programs, and other programs or events offered by the Centre.
I am responsible for the promotion and development of the Centre's profile and public image, including maintaining and managing the Centre's online presence and designing all promotional and communications materials.  

Gillian Whyte-Roseway
Manager, Administration and Operations
Email: gillian.roseway@dal.ca
As Manager Administration and Operations, I support the work of the CLT leadership team, with responsibility for project management oversight, office and budget management, research support and program evaluation.
In previous Senior Administration roles, I led the development of short-term and long-range organizational objectives, as well as the performance management process that measured and evaluated annual goals. My experience spans several business functions including strategic planning, human resources, and communications. I bring to Dalhousie a wealth of experience working with diverse organizations in the Banking and Finance, Information Technology and Non-Profit sectors. 
CLT LIAISON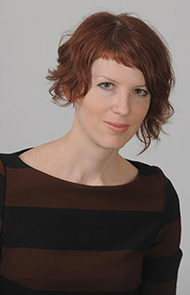 Lindsay McNiff, MA, MI 
Learning & Instruction Librarian
Dalhousie Libraries
Tel: (902) 494-4460 | Email: lindsay.mcniff@dal.ca
FACULTY ASSOCIATES


Christian Blouin, PhD
Assoc. Professor
Centre for Genomics and Evolutionary Bioinformatics
Faculty of Computer Science AND
Department of Biochemistry and Molecular Biology
Tel: (902) 494-6702 | Email: cblouin@cs.dal.ca

Dr. Christian Blouin is an associate professor in the Faculty of Computer Science and in the Department of Biochemistry and Molecular Biology. He is assisting Faculties, Schools and program directors to build curriculum maps. His work on curriculum mapping has given him the opportunity to work with a wide range of discipline, and help devise many plans to collect curricula information from a large number of instructors.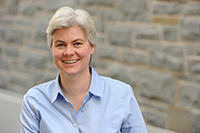 Kim Brooks
Professor of Law
Schulich School of Law
Tel: (902) 494-7112 | kim.brooks@dal.ca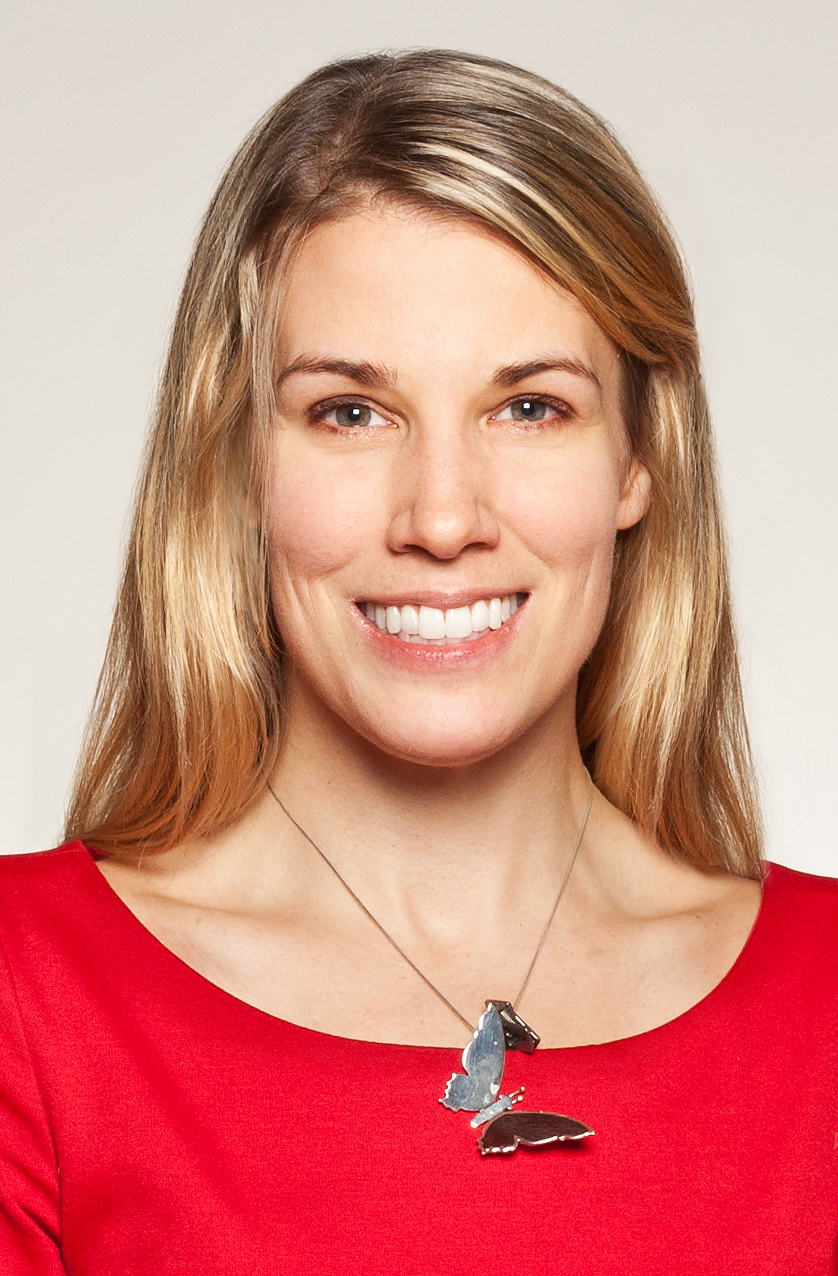 Laura Cumming, CA, CPA, MBA, BEd
University Teaching Fellow
Rowe School of Business, Faculty of Management
Email: lcumming@dal.ca
Laura Cumming is an Accounting Lecturer in the Faculty of Management.  She has recently formed a Teaching Community of Practice in the FoM to encourage faculty to work together to address teaching and learning challenges and improve teaching quality.  Laura's service activities within the Rowe School of Business include curriculum mapping for CPA Canada's Professional Education Program, hosting teaching workshops, and sitting on a rapid task force to improve teaching quality.  She believes in the importance of experiential learning and strives to provide her students with opportunities to extend their learning with real world experiences.
Karen Gallant, PhD
Assistant Professor
Recreation and Leisure Studies
School of Health and Human Performance
Faculty of Health
Email: karen.gallant@dal.ca | Phone: (902) 494-1196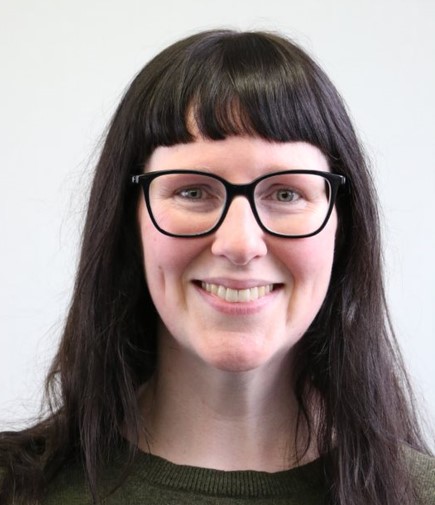 Gillian Gass, PhD
University Teaching Fellow, Department of Biology
Tel: (902) 494-8445 | Email: gillian.gass@dal.ca
Dr. Gillian Gass is a University Teaching Fellow in the Department of Biology. She has many interests in science education that relate to her background in biology and the history of science, including the nature of science, conceptual change, accessibility, explanation, and laboratory and online learning. She has organized reading groups and workshops on teaching and learning, and enjoys talking about teaching with colleagues within science and beyond.
Clifton Johnston, PhD
Department of Mechanical Engineering, Faculty of Engineering
Email: clifton.johnston@dal.ca
Phone: 902-494-8985
Dr. Clifton Johnston is an Associate Professor and NSERC Chair in Design Engineering in the Faculty of Engineering. His research is in the area of cardiovascular fluid mechanics, sports engineering and design theory, practice and education. Dr. Johnston is President of the Canadian Engineering Education Association.
Anne Marie Ryan, PhD
University Teaching Fellow
Department of Earth and Environmental Sciences
Tel: (902) 494-3184 | Email: amryan@dal.ca

Dr. Anne Marie Ryan is a Senior Instructor in the Earth Sciences Department, with a cross-appointment in Environmental Science. Anne Marie has been working to build a community of teaching practice and support with early-career faculty in the Faculty of Science, and has given a variety of workshops on teaching strategies, questions, blended learning, and others through the Centre for Learning and Teaching. Anne Marie is also available for one-to-one consultations to discuss a variety of aspects regarding teaching and learning.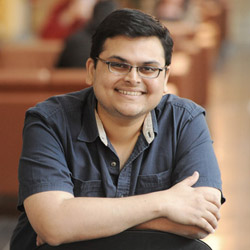 Raghav V. Sampangi, PhD
Instructor | Faculty of Computer Science
Faculty Associate | Centre for Learning and Teaching
Tel: (902) 494-7849 | Email: raghav@cs.dal.ca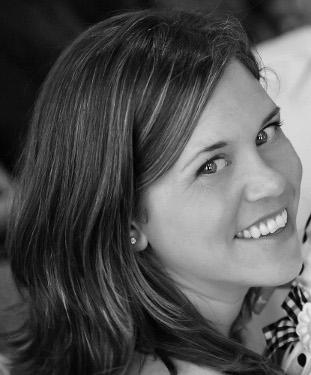 Jennifer van Dommelen, PhD
Senior Instructor, Department of Biology
Faculty of Science
Email: jvandomm@dal.ca
Phone: 902 494-1584