Directors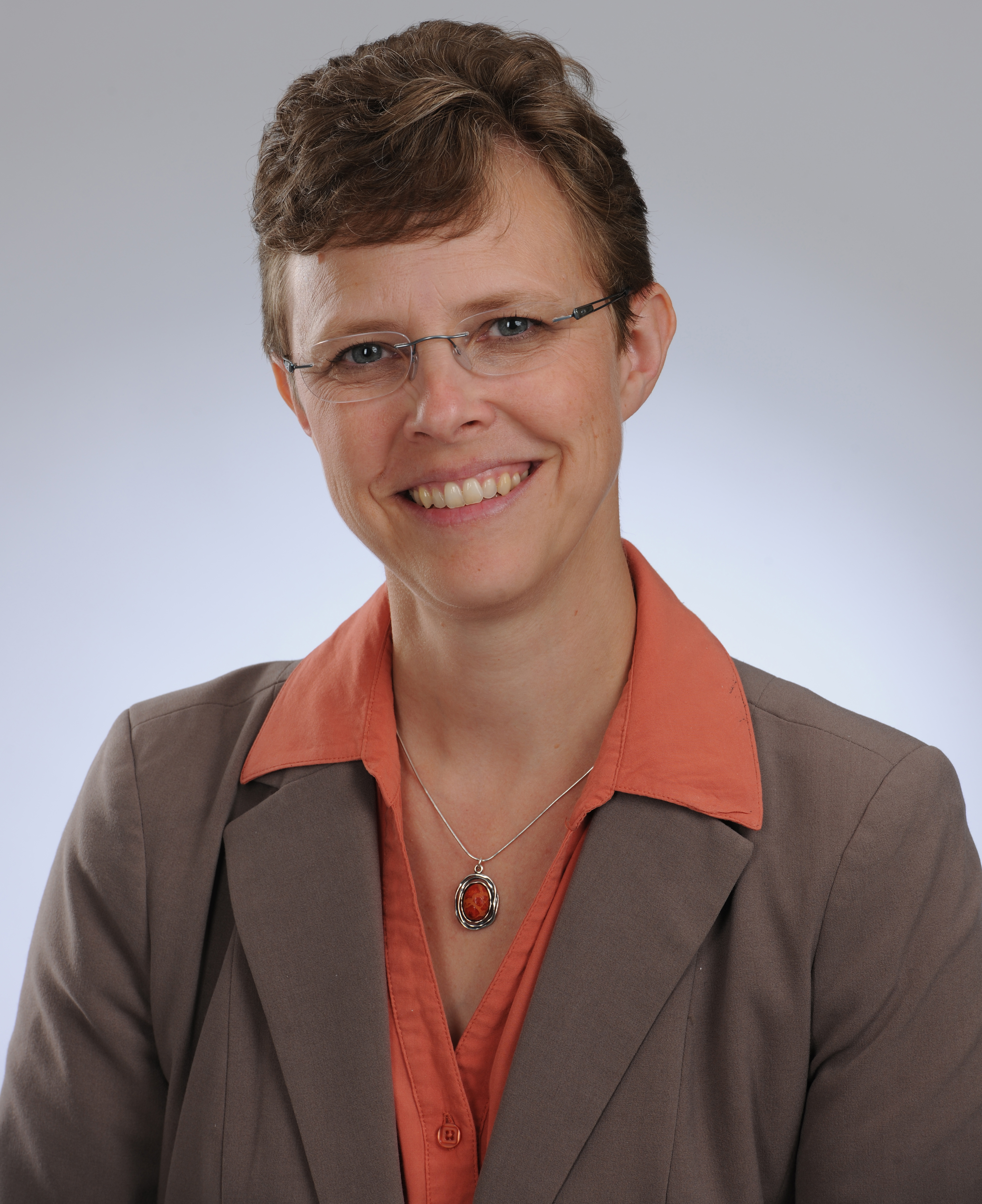 Suzanne Le-May Sheffield, PhD (she/her)
Executive Director (Acting)
Tel: (902) 494-1894
Email: suzanne.le-may.sheffield@dal.ca
As the Executive Director of the Centre, I provide strategic leadership within the Centre, as well as working at the institutional level to foster effective teaching and learning through various policy and committee work.   I have worked with the Centre since 2002.  I am a recipient of the 2016 Dalhousie Professional and Managerial Group's Award for Outstanding Achievement. I am currently an Associate Editor (North America), for the International Journal for Academic Development. 
I have been active on a variety of national level committees through the Society for Teaching and Learning in Higher Education (STLHE) and the Educational Developers Caucus (EDC). I am currently a member of the EDC Accreditation Review Committee.  My research, in the context of the scholarship of teaching and learning and the scholarship of educational development, has included investigations on the teaching development of graduate students, women in academe, the development of educational developers, the impact of informal faculty conversations on their teaching, and educational developers well-being.
After graduating with a Phd in history in 1997 from York University, I taught Modern British History and the History of Science for seven years at York University and at Dalhousie University and during that time published two books and a couple of articles in my area of specialty, women in science.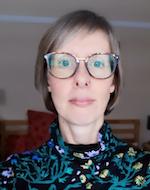 Susan Joudrey, PhD
Associate Director
Tel: (902) 494-1224
Email: sjoudrey@dal.ca
As the Associate Director of the Centre, I support Educational Developers and staff as they collaborate with faculty members, instructors, students, and senior leadership to advance teaching excellence at Dalhousie. Additionally, I assist the Centre's work of promoting effective teaching and learning practices and environments across the institution by leading and consulting on various projects and committees.
Throughout my career, I've collaborated with faculty members, instructors, teaching assistants, graduate students, and Educational Developers on teaching and learning including course (re)design, curriculum mapping, program renewal, active learning, assessment techniques, and anti-oppressive education. Previously, as the Senior Educational Developer (Curriculum), I supported faculty members, academic departments and programs in the area of curriculum design and development.
In 2014, I completed a PhD in History and I teach history and cultural studies courses with a focus on settler colonialism, 19th and 20th-century identity construction, and memory institutions. My research areas within higher education and history include holistic program design, ethical curriculum creation and delivery, experiences of teaching and learning during the pandemic, and colonial representations and expectations of Indigeneity.
Transformative Pedagogies Team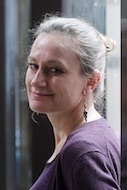 Tereigh Ewert (she/her)
Senior Educational Developer
(Anti-oppressive and Transformative Education)
Tel: (902) 494-3808
Email: tereigh.ewert@dal.ca
As the Senior Educational Developer (Anti-Oppressive and Transformative Education), I collaborate with faculty and staff to create equitable, socially just, and anti-oppressive relationships, curricula, inclusive relationships, content, assessment, activities, and environments. I work in partnership with individuals and groups to best situate transformative pedagogies within their disciplinary context(s), within the Dalhousie culture, and within the far broader social context where we live, play, and learn.
Within our team, I am always learning and growing from my colleagues' knowledges, skills, experiences, and gifts. On this team are Shazia Nawaz Awan, Educational Developer (Internationalization and Intercultural Competency) and Rachelle McKay, Educational Developer (Indigenous Knowledges and Ways of Knowing). With a co-created vision of facilitating systemic change in Dalhousie teaching and learning, the team coordinates its efforts at the intersections of anti-racism, anti-oppression, decolonization, and accessibility.
I am grateful for the many opportunities to review programs, courses, policies, documents, and admissions processes through various equity lenses, as am I be part of the Dal Disability Caucus and the IDEIA Education Collective, numerous Dalhousie accessibility initiatives, and to be a member of an external, provincial, Social Equity Working Group.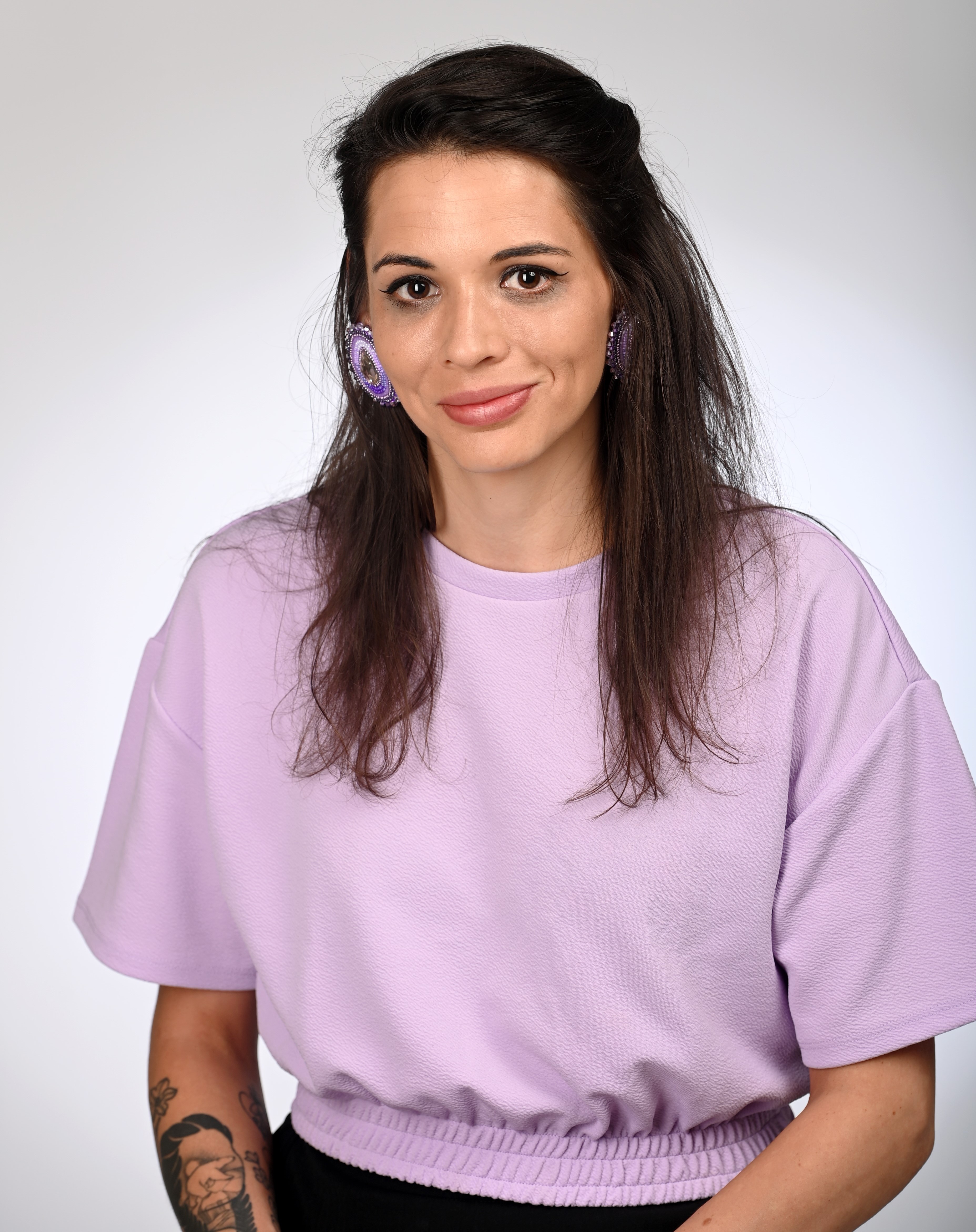 Rachelle McKay, MA (she/her)
Educational Developer (Indigenous Knowledges and Ways of Knowing)
Email: Rachelle.McKay@dal.ca
As the Educational Developer (Indigenous Knowledges and Ways of Knowing) at the CLT, I'm interested in building relationships with faculty and instructional staff, to support curriculum Indigenization and decolonization efforts.
I'm an Anishinaabe woman from Sas-ka-chew-wa-niiz (Little Saskatchewan First Nation), treaty 2 territory in Manitoba. After graduating from Dal/King's, I completed a Master of Arts degree in Indigenous Governance at the University of Victoria, BC. I have extensive experience in both classroom teaching and discipline-specific Indigenization efforts, having consulted with faculty on anti-colonial teaching strategies across Mi'kma'ki and Turtle Island.
I believe that decolonization needs to be an ongoing process. As scholars and residents within a settler-colonial state, decolonization cannot be achieved in full. What can be achieved however, is the unlearning of colonial ideologies alongside the integration of Indigenous pedagogies, knowledges, and ways of being, into classroom discourse.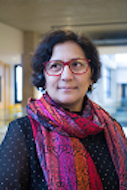 Shazia Nawaz Awan, Ed.D.
Educational Developer (Internationalization & Intercultural Competency)
Email: shazia.awan@dal.ca
My role as the Educational Developer (Internationalization & Intercultural Competency) at the CLT involves working closely with the Senior Educational Developer (Diversity & Inclusivity) and the Educational Developer (Indigenization). The focus of my role is to work with faculty and departments to support the process of internationalization of curriculum and provide support to enhance intercultural communication through curriculum and classroom discourse.
I come with extensive experience in classroom teaching and professional development. I have worked with international faculty and students both at Dalhousie University and internationally, outside Canada.
I believe that internationalization is not just a goal to achieve; it is an integrated process to enhance the quality of higher education in the changing contexts of teaching and learning across the world.
Online and Blended Pedagogies Team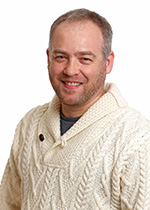 Les T. Johnson, PhD
Senior Educational Developer (Online Pedagogies) 
Email: lestjohnson@dal.ca
In my role, I consult with faculty around their online courses and programs—both individually or at the program, department, or Faculty levels. I also serve as a resource for instructional design best practices, provide consultations around accessibility and Universal Design for Learning, and work with faculty/instructors to ensure effective integration of educational technologies.
In addition to educational development, I teach online, blended, and face-to-face courses in the social foundations of education, online teaching, and LGBT+, gender, and women's studies. My scholarly interests include pedagogy in online courses, qualitative research methods, and transgender identity development.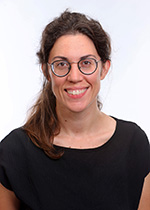 Kate Crane, MA 
Educational Developer (Online Pedagogy)
Tel: (902-579-7028
Email: kate.crane@dal.ca
Alongside my colleague Les Tyler Johnson, I consult with faculty around the online, digital and virtual aspects of courses and programs, and the unique pedagogical challenges and opportunities these present. I help faculty make appropriate choices between available educational technology and virtual facilitation techniques that are in line with their pedagogical goals and values.
My teaching and learning interests include the "students as partners" research and pedagogical paradigm; and "post-digital" or, more broadly, socio-material perspectives on teaching and learning. These perspectives helps us think the "online" and the "face-to-face" through one another, rather than as distinct arenas of teaching & learning, opening up avenues toward pedagogical expressions that can creatively respond to a reality in which the "online," "digital" and "physical" are intertwined—or even, inseparable.
I have a master's degree in social anthropology from Dalhousie. My research interests include the experiences of internet/digital workers, and questions of time, space, and materiality in labour and community struggles.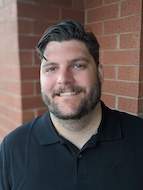 Jake Nissen
Video Producer
Email: jake.nissen@dal.ca
I am the Centre's videographer and my job is to assist programs within the university with all their video needs that may arise throughout the year with regard to communicating lessons and labs with students and faculty.
I am a graduate of the Radio and Television Arts program at NSCC, I have spent the last 5 years doing freelance video work in the areas of sports, corporate story telling, end event livestreaming.
Programs Team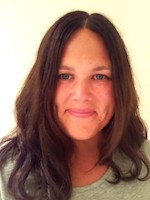 Elizabeth Gillis, PhD (she/her)
Educational Developer (Curriculum)
Email: elizabeth.gillis@dal.ca
My role in the centre is to work in collaboration with individuals, programs, and departments on curriculum renewal and development projects. This includes assisting in the development of course and program outcomes, guiding curriculum mapping, and providing support through MPHEC proposal processes. I am also available for consultation regarding course syllabi and the enhancement of teaching and learning at the course level.
In this position, I bring my experience in classroom and laboratory teaching (chemistry) and background in teaching and learning projects. I have previously worked as a teaching and learning fellow with the Carl Wieman Science Education Initiative, and science education specialist with the UCA/UBC Geoscience Curriculum Partnership.
Betsy Keating, PhD
Educational Developer (Faculty)
Faculty Certificate Program Coordinator
Email: betsy.keating@dal.ca

I support faculty members' professional development in teaching and learning. Whether you're an experienced instructor exploring alternate teaching methods, you're designing or refining a course, or you're new to post-secondary instruction, I'm available for individual consultations and resources. I also offer group consultations, presentations, workshops, or retreats tailored to your Faculty/Department/School/Group's needs.
Prior to joining Dalhousie, I taught composition and academic writing, and worked in educational development at the University of Windsor. I have an MA in English literature and a PhD in Cognition and Learning in Higher Education. My research interests include cognition in learning, course design, communities of practice, writing across the curriculum, and the effects of instructor approach on student learning.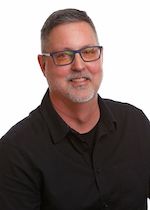 Bruno Roy, BA
Student Feedback and Evaluation Coordinator
Tel: (902) 494-2706 (Teams phone)
Email: bruno.roy@dal.ca

Bruno Roy began his career at Dalhousie University in 1999, after graduating from Dalhousie with a Bachelor Degree in Sociology and Anthropology. Throughout this time, he has supported faculty with technical troubleshooting and computer-based projects. Currently, Bruno leads the institution's Student Learning Experience Questionnaire team, and leads the implementation, processing and dissemination of the SRI evaluations and reports. He also supports the Centre with technical troubleshooting, as well as advise on and support equipment and technology.  In 2019, Bruno received the Blue Expert certification.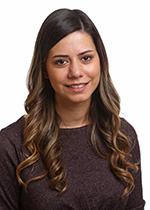 Nasim Tavassoli, PhD (she/her)
Educational Developer (Student Development)
Email: nasim.tavassoli@dal.ca
As an Educational Developer (Student Development), my role is to enhance students' teaching development. I am responsible for developing, and facilitating university-wide as well as discipline-specific educational development workshops and professional development programs for graduate students, postdoctoral fellows, and teaching assistants. This includes, but it is not limited to, the Micro-teaching program, the CNLT5000 course, the Certificate in University Teaching and Learning (CUTL), the graduate teaching dossier retreat, etc. I also provide one-on-one consultations with graduate students and post-doctoral fellows to improve the quality of teaching and learning in their classroom.  
I have a PhD in Education from Concordia University in Montreal. I have experience teaching in higher education, mentoring, and supervising undergraduate and graduate students. I believe that learners play an active role in their own learning by constructing knowledge through engaging with materials.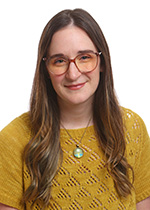 Kate Thompson (she/her), PhD 
Educational Developer (Scholarship of Teaching and Learning) 
Email: thompskm@dal.ca

 As the Educational Developer (Scholarship of Teaching and Learning), I support and promote the Scholarship of Teaching and Learning (SoTL) at Dalhousie by working with instructors, academic departments, and faculties. This work includes delivering professional development opportunities like the Centre's SoTL Scholars Program, as well as workshops and consultations surrounding SoTL topics. I sit on Dalhousie's Social Sciences and Humanities Research Ethics Board (SSHREB), and am available to support faculty in preparing REB applications for their SoTL projects. I also administer and support the Centre's university-wide teaching and learning grants. 
In addition to my SoTL work, I have a passion for all kinds of innovative and emerging pedagogies. I consult with faculty about implementing gamification or game-based learning activities, and am interested in discussing and learning about other emerging trends such as the use of XR (extended reality) in educational settings.
My graduate work in cognitive psychology focused on memory, attention, and learning. I also have several years of instructional design experience. My educational philosophy centers around creating interactive and engaging learning experiences, as well as tailoring teaching and assessment strategies to the type of learning that needs to occur.
Administration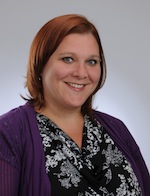 Michelle Soucy Rankin (she/her)
Communications and Event Planning Coordinator
Email: michelle.soucy@dal.ca
As the Communications and Event Planning Coordinator, I provide project management oversight of all CLT events.  I am responsible for maintaining and managing the Centre' s online presence; working in partnership with Dalhousie Libraries in producing the monthly eNewsletter-Connected Classrooms; and developing communications for Centre focused events, programs, awards, and grants.
In this role, I support the department's administration- assisting with financial reconciliation and other administrative duties.  I am also responsible for also managing CLT email, coordination of teaching and learning grants and university-wide teaching awards as well as the administration of CLT programming.
Gillian Whyte-Roseway
Manager, Administration and Operations
Email: gillian.roseway@dal.ca
As Manager Administration and Operations, I support the work of the CLT leadership team, with responsibility for project management oversight, office and budget management, research support and program evaluation.
In previous Senior Administration roles, I led the development of short-term and long-range organizational objectives, as well as the performance management process that measured and evaluated annual goals. My experience spans several business functions including strategic planning, human resources, and communications. I bring to Dalhousie a wealth of experience working with diverse organizations in the Banking and Finance, Information Technology and Non-Profit sectors.