Support for Faculty
Helping students improve their writing skills


Students come to Dalhousie and King's excited to learn but not always prepared for the demands of university. Writing can be a daunting task—in any field. And yet writing competency is an essential ingredient in students' academic success and in their future careers. One way to improve writing skills is within their classes—another is to use the services of the Writing Centre.
Please contact Janice MacDonald Eddington for more information about any of our services for faculty, or to set up one of our services for your class.
Writing Centre information that could be included in a syllabus (directed at your students)
Dalhousie Writing Centre
Writing expectations at university are higher than you will have experienced at high school (or if you are entering a graduate or professional program, the expectations will increase). The Writing Centre is a Student Affairs academic unit that supports your writing development.
The Writing Centre is a welcoming, safe, and inclusive space for learning and adapting to academic writing.
Make an appointment to discuss your writing. Learning more about the writing process and discipline-specific practices and conventions will allow you to adapt more easily to your field of study. Find us at dal.ca/writingcentre.
Our services
QUICK CLASS VISITS
Staff members drop into your class for a 5-10 minute "This is what we can do for you at the Writing Centre" presentation. Students can ask questions, and we can give them our locations and schedules. This quick visit might be your first opportunity to start the discussion on writing in your discipline in your class.

If you provide several convenient times and the location of your class, a staff member will attend.
LONGER IN-CLASS VISITS/ WORKSHOPS
Students can also benefit from longer sessions (30-, 60-, or 90-minute sessions) covering topics of your choice. Often, we go over specific documents such as literature reviews, research proposals or theses, or discuss writing with academic integrity, writing for different audiences, and so on. We can also teach students to do effective peer-review through directed peer-review sessions.
SUPPLEMENTAL CLASSES
Dedicated Writing Centre support is available for first-year writing intensive courses (and sometimes, other courses with a heavy writing component)
Several models of supplemental support are available, tailored to the course in consultation with the instructor. Writing advisors concentrate on developing students' skills in writing and thinking and teaching disciplinary writing as related to the course outcomes and assignments.
Two common forms:
· Weekly or bi-weekly workshops. A writing advisor in the field of study holds a dedicated workshop every week or several times a term. The workshops are outside regular class time and focus on writing skills practice needed for course assignments.
· Dedicated drop-in times. Set times are established for drop-in writing questions with an advisor or tutor familiar with the course and assignments.
TUTOR REFERRALS
Faculty members can request that students from their class be connected with a dedicated writing tutor for a series of appointments. The tutor is someone who has previously taken or TA'd the class (ideally), or who is in the field and can become familiar with the course materials and writing assignments.
Faculty members can also encourage students in their classes to make an appointment(s) with the Writing Centre by providing bonus points, at your discretion, The Centre keeps track of these attendances and asks that the instructor provide a copy of the assignment guidelines (and rubric if available) so tutors and advisors know exactly what the instructor is looking for in the assignment. Frequently, once students make that initial connection, they return on their own for additional appointments.
INSTRUCTOR CONSULTATIONS
While many instructors are very aware of pedagogical practices for improving student writing, some may want to better understand writing issues their students may have.
Sample topics may include:
increasing the writing content of a course
including writing as a component in evaluative rubrics
introducing specific documents (e.g., research papers to early-program students) in the class
assisting students for whom English may be an additional language.
RESOURCE GUIDE
Our online Resource Guide offers information on writing resources including annotated writing models from a number of disciplines. (The site is an on-going project. If you would like to contribute any general or discipline-specific information on writing, please send it to Dr. Adam Auch.)
ACADEMIC INTEGRITY MODULE
The Writing Centre Academic Integrity Module is a scenario-based online learning module designed to support students' understanding of the expectations of academic integrity at Dalhousie.
These concepts and expectations are explained using straightforward language through student narratives based on actual cases here at Dalhousie. The module includes quizzes and activities with immediate feedback that help guide the student through the material.
If faculties or departments are interested in adding a Writing Centre academic integrity module for their students, and/or they wish to contribute material (especially discipline-specific paraphrasing examples) to the Module, please contact Janice MacDonald Eddington for more information. Student users of the Module have reported that learning from scenarios involving their fellow Dalhousie students along with examples from their own professors is impactful.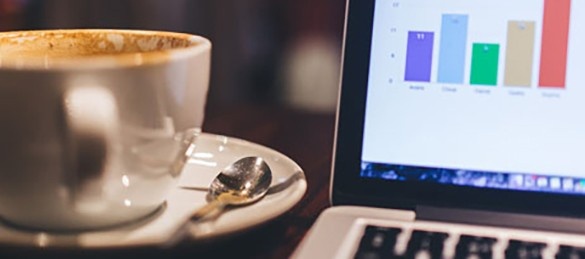 Dalhousie University
Halifax, Nova Scotia, Canada  B3H 4R2
1-902-494-2211
Agricultural Campus
Truro, Nova Scotia, Canada  B2N 5E3
1-902-893-6600