Support for Faculty
Help to improve your students' writing skills


Students come to Dalhousie and King's excited to learn but not always prepared for the demands of university. Writing can be a daunting task—in any field. And yet writing competency is an essential ingredient in student academic success and in their future careers. One way to improve writing skills is through academic classes—another is to use the services of the Writing Centre.
Please contact Dr. Margie Clow Bohan for more information about any of our services for faculty, or to set up one of our services for your class.
Our services
QUICK CLASS VISITS
Staff members drop into your class for a 5-10 minute "This is what we can do for you at the Writing Centre" presentation. Students can ask questions, and we can give them our locations and schedules. This quick visit might be your first opportunity to start the discussion on writing in your discipline in your class.

If you provide several convenient times and the location of your class, we will find a staff member to attend. This introduction to the Writing Centre will only take 5–10 minutes of your class time.
LONGER IN-CLASS VISITS
Students can benefit from longer sessions (30-, 60-, or 90-minute sessions) covering topics of your choice. Often, we go over specific documents such as lit reviews or aspects of a research paper. Several tutors can attend review workshops to assist you in directing a peer review of paper drafts.
SUPPLEMENTAL CLASSES
During the fall and winter terms, the Writing Centre supports student writing development in an increasing number of writing-intensive classes or classes with a large writing component that historically first-year students find difficult. The link with the classes may mean a weekly, out-of-class tutorial focused on writing assignments; sometimes, it means a series of 3-5 sessions in the class on a variety of topics; at other times, it is an introductory session and several peer-review workshops in the class or outside class time. The style of the link with classes is determined by instructor preference and best-practices for students. Whatever the format and frequency, the supplemental classes always involve working on the course assignments, teaching greater understanding of disciplinary conventions, and developing students' skills in writing and thinking.
If you would like to discuss a supplemental class connection with your class, the Writing Centre staff can meet with you and discuss what works best. Email Dr. Margie Clow-Bohan for an appointment.
TUTOR REFERRALS
Sometimes instructors find it beneficial to link particular students with a tutor for a series of appointments to cover areas of deficiency or encourage a mentor-student relationship. Often instructors provide the Writing Centre with assignment guidelines if they are sending a number (or all of) the students over for help. In addition, instructors must give the Centre permission to help students with writing take-home exams if you think the students require the assistance. (Without permission, we don't work with take-homes.)
INSTRUCTOR CONSULTATIONS
While many instructors are very aware of pedagogical practices for improving student writing, some may want to better understand writing issues. Sample topics may include:
increasing the writing content of a course
including writing as a component in evaluative rubrics
introducing specific documents (eg., research papers to early-program students) in the class

accommodating EAL students
RESOURCE GUIDE
Our online Resource Guide offers information on writing resources including annotated writing models from a number of disciplines. (The site is an on-going project. If you would like to contribute any general or discipline-specific information on writing, please send it to Dr. Adam Auch.
ACADEMIC INTEGRITY MODULE
The Writing Centre Academic Integrity Module is a scenario-based online learning module designed to support your students' understanding of the expectations of academic integrity at Dalhousie.
These concepts and expectations are explained using straightforward language through student narratives based on actual cases here at Dalhousie. There is also a quiz that provides you with immediate feedback.
Faculties or departments interested in adding a Writing Centre academic integrity module for their students may contact Janice MacDonald Eddington for more information.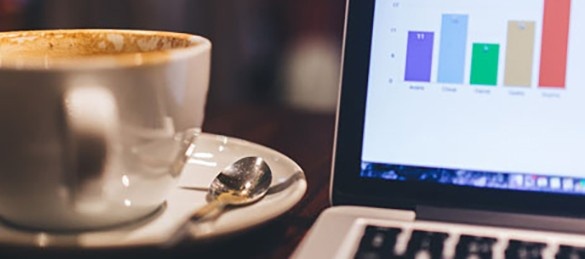 Writing Centre information to include in your syllabus (directed at your students)

Dalhousie Writing Centre
Writing expectations at university are higher than you will have experienced at high school (or if you are entering a master's or PhD program, the expectations are higher than at lower levels). The Writing Centre is a Student Affairs academic unit that supports your writing development. Make an appointment to discuss your writing. Learning more about the writing process and discipline-specific practices and conventions will allow you to adapt more easily to your field of study. Find us at dal.ca/writingcentre.
Dalhousie Writing Centre Main Location (Learning Commons, Killam Library, main floor)
    Monday - Thursday: 10:00am-7:00pm
    Friday: 10:00am-4:00pm
    Sunday: 12:00pm-5:00pm
Sexton
Melda Murray Student Centre
B Building, rm. A108
1360 Barrington Street

   Winter Hours
   Wednesday: 6:00pm-9:00pm
   Friday: 9:00am-12:00pm
Wallace McCain Learning Commons
   Winter Hours
   Monday, Tuesday, and Wednesday: 11:30am-12:30pm
   
Black Student Advising (1321 Edward St., 2nd floor) 
   Winter hours TBD
Indigenous Student Centre  (1321 Edward St., 2nd floor)

   Winter Hours
   Wednesday 11:30am-1:30pm
Book an appointment
Email writingcentre@dal.ca, call (902) 494-1963, or via our online booking software eSARS