Today@Dal
»
Go to news main
Pets of Dalhousie: Meet Declan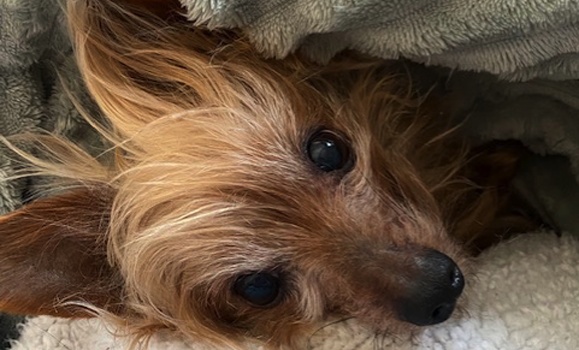 Declan is a Yorkie Chihuahua mix who lives in Halifax with Allison Currie, social media manager with Dalhousie's Communications, Marketing and Creative Services team.
(Find information on how to submit your own pet's profile at the bottom of this profile)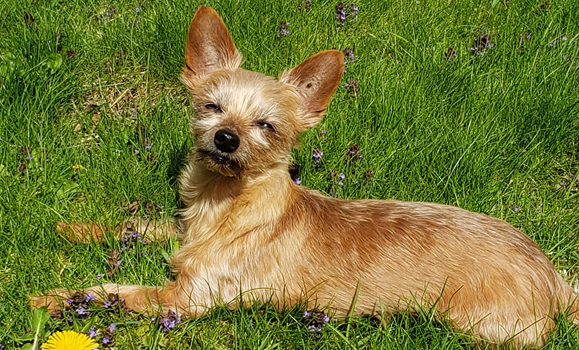 Name: Declan. Originally my late mom's dog, she adopted him after he was rescued from a backyard breeding facility. She wanted him to have a fresh start and a new name better suited to his small but mighty stature. It means 'full of goodness."

Nickname: Little man, D

Species/breed: Yorkie, Chihuahua

Age: 11

Fave food: Puppucinos from Starbucks. It's an espresso shot-sized paper cup full of whipped cream.

Special tricks: Declan does not do tricks. Unless slapping me until I figure out what he wants and provide it is a trick.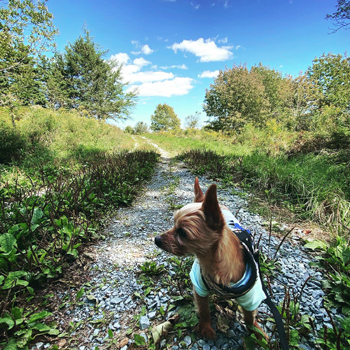 Best quality: He loves a good howl sesh. We often start the day this way. He also loves the outdoors and is very active (as long as he's got a warm sweater on) and this past summer he even hiked Franey Mountain with us.

Social media platform or handle, if available: @littledoglet on Instagram
Want to tell the Dal community about your beloved pet? Forward along your image(s) and information using the above categories to today@dal.ca
Read more about this series on Dal News. And don't forget to check out the previous pets we've featured in this space this month, including Hamish, Maple and Paulomer, as well as those from previous months:

The month in pets: January

The month in pets: February