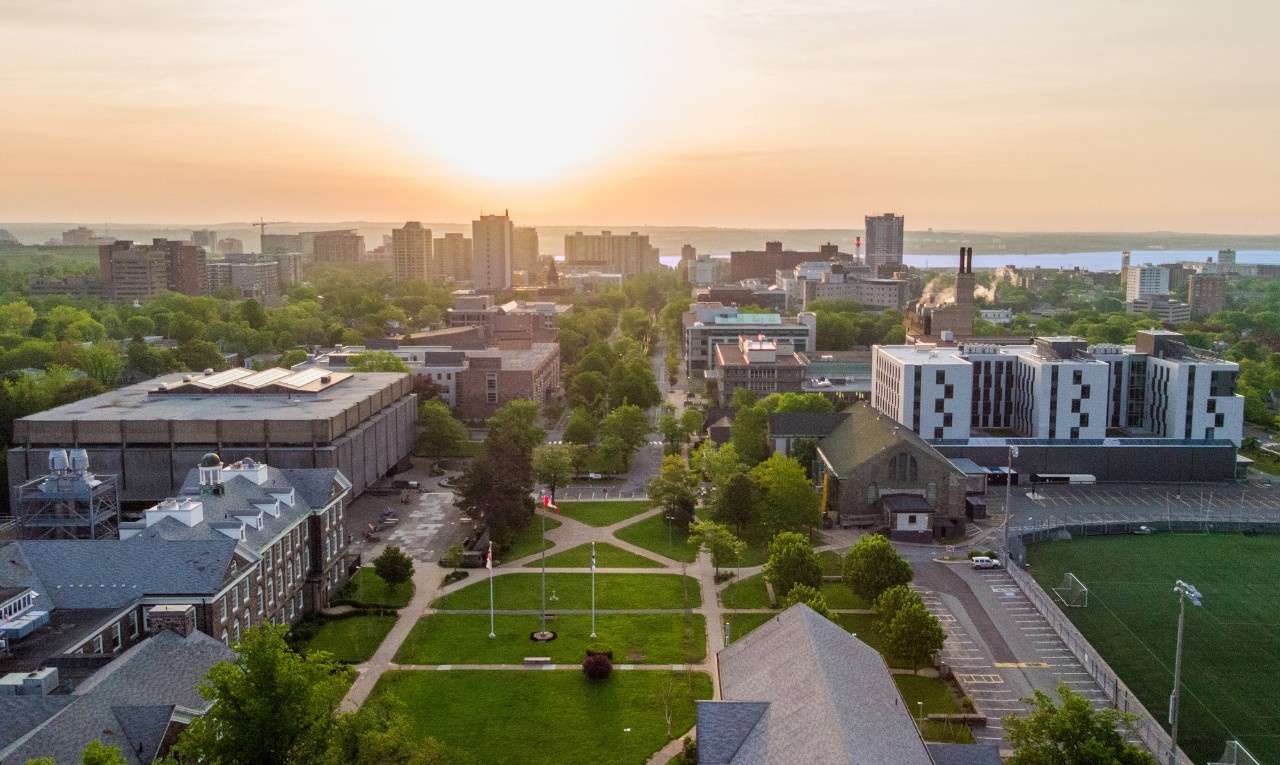 Telling the Dal story–it's what we do best
Communications, Marketing & Creative Services (CMC) works with the university community to provide direction that aligns with Dalhousie's strategic priorities.

We offer a number of communications, marketing and creative resources across Dalhousie. Learn about our team's expertise and how we can help in the following areas:
Media and Communications
We provide counsel to a large university community with a diverse set of communications needs.
We develop and implement strategic communications plans, work to engage with our community, collaborate with the university's communicators, offer crisis and issues management expertise, and tell our collective story to our Dal community and beyond through publications and integrated communication channels.
Marketing and Advertising
If you have a story to tell or a marketing challenge to tackle, we can help you.
We'll guide you through the entire process – from developing a communications and marketing plan that helps focus your needs and objectives, to recommending strategies and tactics that maximize your in-market resources, to methods for evaluating and measuring success.
Branding and Creative Design
We work on projects of all sizes to provide visual solutions aimed at achieving the communications and marketing goals of teams from academic, administrative and research units across campus.
We help you access and create visual assets (i.e. design work, photography, videography) that align with Dalhousie's brand standards, reflecting and enhancing our reputation.
Digital and Web
As Dalhousie's largest communications and marketing platform, dal.ca receives millions of unique pageviews each year.
We work closely with the ITS Web Team to manage the university's web presence on a day-to-day basis. We jointly support site leaders and authors of Dal-hosted sites built on our content management system, Adobe Experience Manager (AEM).
Strategic Projects
Brand Refresh Project
A brand is so much more than its logos, colours and font types. It's the representation of our story – who we are, the communities we represent, and the experience we offer. Dalhousie is undergoing an exciting brand refresh, expected to launch in early 2022.
Dal.ca Web Renewal Project
Dalhousie has embarked on a multi-year project to both visually and structurally reimagine dal.ca, while also upgrading our existing content management system. Work is underway to transform dal.ca into a cohesive experience that better meets user needs.