Student Life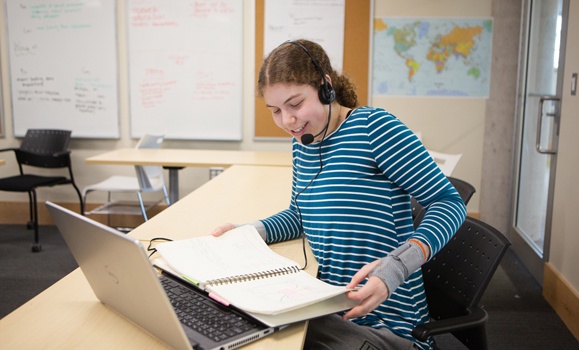 For students looking to see if assistive technologies like voice-to-text and smart pens can help with their studies, the up-front costs can be prohibitive. That's why Dal's Student Accessibility Centre has established an assistive technology lending library, making these tools available for students to borrow free of charge. Read more.
Featured News

Dalhousie's Security Services team has taken a unique approach to improving safety in its student residences, launching a program providing residence staff and students with a security officer they can get to know.

Engineering student Laura Flick has spearheaded the establishment of a Sexton Campus chapter of Jack.Org, a charitable organization that helps change the way people think about mental health.

Thursday, February 7, 2019
Dedication and hard work in the gym have paid off for Dalhousie Engineering student and gymnast Alex Watters, who has been chosen as flag bearer for Team Nova Scotia at the Canada Winter Games this month.
Archives - Student Life