Student Life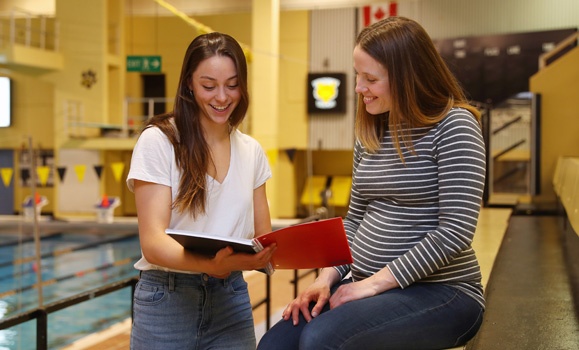 For student-athletes like swimmer Isabel Sarty, having academic mentors and advocates in their corner makes all the difference in the world. Read more.
Featured News

Thursday, January 17, 2019
As a Top 8 Academic All-Canadian this year, Sven Stammberger is one of the top student-athletes in Canada. The basketball player's story is one of grit, resilience and success on and off the court.

Niki Kiepek, an assistant professor in Dal's School of Occupational Therapy, says January is a good time to consider re-evaluating your relationship with alcohol.

Monday, December 17, 2018
As she works through her studies at Dal, English major Holly Johnson tries to weave in the perspective gained from years of experience volunteering with not-for-profit organizations.
Archives - Student Life