Alumni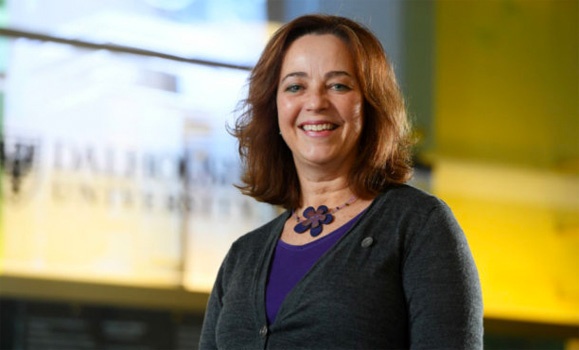 Fountain School Administrative Officer Lesley Brechin (BA'90) didn't set out to create a legacy at Dal, but she is doing exactly that. Her dedicated work and philanthropy to the Fountain School of Performing Arts is shaping cultural space on campus and in the community. Read more.
Featured News

Tuesday, January 23, 2018
Recent Agriculture alum Jessica Fogarty ('05) has taken her love of nature into a whole new direction with her wild crafting and herbal business based in Cape Breton.

Get to know the four outstanding individuals who received Dal's top alumni honours as part of Homecoming festivities: George Elliott Clarke (Lifetime Achievement Award), Susan Keating-Bekkers (A. Gordon Archibald Award for volunteer service to Dal), Omar Gandhi (Christopher J. Coulter Award for recent graduates) and Loran Morrison (Volunteerism Award).

Tuesday, November 14, 2017
Alumnus Laura Davidson (BMgmt'10) is the founder and CEO of WHISTLE, a social fitness app that connects individuals looking for workout partners.
Archives - Alumni