In late November, members of the Dalhousie Science Society (DSS) fed 230 letters into the campus mailbox. The letters were written by students in support of Canada's Fundamental Science Review (dubbed "The Naylor report" after its lead author) and were addressed to MP Andy Fillmore and the Honourable Kirsty Duncan, Minister of Science.

Tora Oliphant, a Microbiology & Immunology and Sociology student, helped organize the campaign because she recognized the importance of ensuring access to research funding for new and diverse perspectives. The Support the Report campaign included a panel discussion and a letter-writing initiative. "We really wanted the letters," Tora explains. "They express the student voice and demonstrate this isn't just a concern for established researchers but also for us, the future scientists."

The campaign was a collaboration between the DSS and the Dalhousie Arts & Social Sciences Society thanks, in part, to Tora's involvement — her combined honours in Sociology and Microbiology & Immunology meant she had connections in both faculties. "I knew the concern went beyond the Faculty of Science and that humanities researchers would also have important things to say about the findings of the report."

A journey of discovery

Tora hadn't planned to study both science and the humanities when she first decided to move across the country for university. She had registered at Dal but then a family friend mentioned the Foundation Year Programme at University of King's College, Dalhousie's neighbour and academic partner. It was the first of many shifts in the direction of Tora's academic path.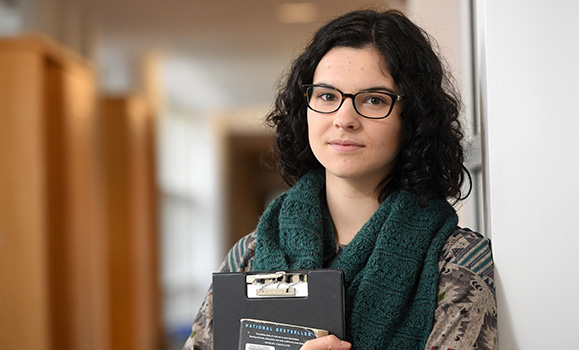 "The program set me up to be more open with my thinking. I had been pretty rigidly science, science, science until that point. It gave me a better sense of how society shapes us."

When Tora returned to the sciences, it was with the intention of working toward a career in medicine. "I really enjoy working with people and I thought medicine would incorporate my love of working with people with my love of science."

She chose Microbiology & Immunology as her major because she saw it as, "a focused way to study science that still allows you to learn all sorts of broader things like genetics, the immune system and evolution — all the foundations."

Part of the way through her degree, Tora realized she had questions about the world that weren't being covered in the lab. "I looked around and found that Sociology had a lot to say about the world in a way that wasn't really answered by science learning. So, I added a minor in Sociology." That soon turned into a major and now she's pursuing a combined honours degree in the two subjects.

Putting it all together

Her advice to others considering combined honours is to "get invested in both majors — don't pick a primary subject. It's okay to love them both even if they are quite different."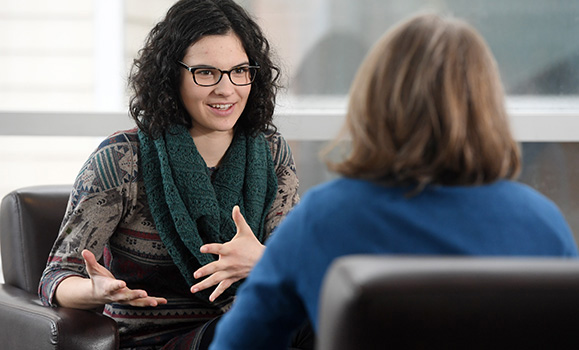 Tora says coming to Sociology with a science mindset was a great advantage. "Micro set me up to be analytic and to think about how I would test things that I want to explore. That's been especially helpful when doing the research for my honours project."

While a future in medicine isn't completely off the table, Tora's education in sociology and her experience with the Support the Report campaign have shown her there's more than one way to achieve her goals.

"I have developed quite a serious interest in politics and I've realized a lot of the issues I wanted to address through medicine — social determinants of health: the structures that set people up to be ill and how that impacts their lives — can be tackled in ways outside of medicine. I have so many more options."