Shannon
Johnson
Associate Professor and Director of Clinical Training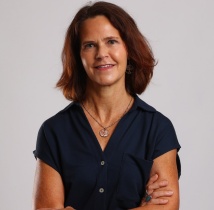 Email:
Shannon.Johnson@dal.ca
Phone:
(902) 494-4504
Fax:
(902) 494-6585
Mailing Address:
Dalhousie University, Life Sciences Centre, Rm 2536, 1355 Oxford Street, PO Box 15000, Halifax, NS B3H 4R2

Research Topics:
Development
Cognition
Social cognition
Typical and atypical development
Autism spectrum
Cognitive neuropsychology
Clinical psychology
Education
BA (Kalamazoo)
MSc (Victoria)
PhD (Victoria)
PDF (Indiana)

Research Interests
Dr. Johnson's research investigates cognitive and social cognitive processes in typical and atypical development. She has a particular interest in experimental and applied research in Autism Spectrum Disorder. Dr. Johnson utilizes cognitive, neuropsychological, and neuroscience techniques in her research.
Selected Publications
•Zaki, S.R. & Johnson, S. (in press).  The Role of Gaze direction in Face Memory in Autism Spectrum Disorders.  Autism Research.
•Goodman, L.*, Phelan, H.L.*, Johnson, S.A. (2012). Sex differences for the recognition of direct versus averted gaze faces. Memory, 20, 199-209.
•Bandstra, N.F., Johnson, S.A., Filliter, J.H. & Chambers, C.T. (in press). Self- and parent-reported pain for common painful events in children and adolescents with autism spectrum disorders. Clinical Journal of Pain. 2012 Oct;28(8):715-21. doi: 7/AJP.0b013e318243ecf6.  
•Phelan, H.L., Filliter, J.H., & Johnson, S.A. (2011). Memory performance on the California Verbal Learning Test – Children's Version in autism spectrum disorder. Journal of Autism and Developmental Disorders, 41, 518-523.
•Johnson, S.A., Blaha, L.M., Houpt, J.W., & Townsend, J.T. (2010). Systems Factorial Technology provides new insights on global-local information processing in autism spectrum disorders. Journal of Mathematical Psychology. 54, 53-72.
•Johnson, S.A., Filliter, J.H., & Murphy, R.R. (2009). Discrepancies between self and parent perceptions of autistic traits and empathy in high functioning children and adolescents on the autism spectrum. Journal of Autism and Developmental Disorders, 39, 1706-1715.
•Blaha, L.M., Johnson, S.A., & Townsend, J.T. (2007) An information processing investigation of hierarchical form perception: Evidence for parallel processing. Object Perception, Attention and Memory (OPAM) 2006 Conference Report, Visual Cognition, 15, 73-77.
Awards and Honours

Dalhousie University Student Union Award for Teaching Excellence, 2009