About Our Department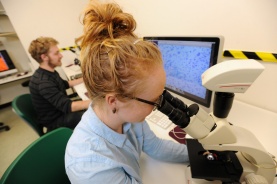 The Department of Psychology & Neuroscience conducts world-class research and training. We offer Bachelor's, Master's, and PhD degrees in Psychology and Neuroscience, as well as an accredited doctoral program in Clinical Psychology.
The Department of Psychology and Neuroscience is committed to providing a safe environment that is diverse, equitable, and inclusive. We support and encourage all members of our departmental community to share a commitment to providing a space for learning and research in which we can all thrive. We recognize the importance of supporting and involving members of our local communities, including African Nova Scotian and Mi'kmaq Peoples. Broader representation of the people who make up our community could help disrupt the historical exclusion of members of these groups from academia. We acknowledge the systemic barriers present in our academic institutions and are actively working towards eliminating these barriers in order to foster an open, diverse climate for more enlightened learning.
Dalhousie University is located in Mi'kma'ki, the ancestral and unceded territory of the Mi'kmaq. We are all Treaty people.
Psychology and Neuroscience news from Dal News

Faculty And Research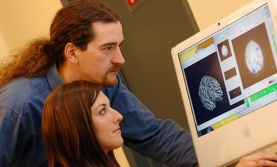 Our award-winning faculty conduct cutting-edge research across a broad range of areas. We have particular areas of excellence in Mental Health, Brain & Cognition, and Development. Far from just classroom-based learning, we actively engage and encourage students from their earliest days to participate in research and learn hands-on by volunteering in faculty research labs. Our appenticeship-focused approach provides personalized training in research and critical thinking. Many awards are available to support undergraduate and graduate student researchers.