About Our Department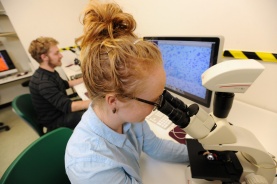 Psychology and Neuroscience is exceptionally well represented at Dalhousie University. Dal maintains the largest Psychology and Neuroscience Department in the Maritimes.
Faculty And Research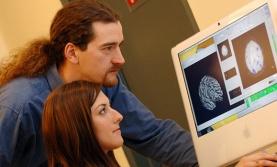 Our Faculty are pioneers in Undergraduate Neuroscience. They study the nervous system at molecular, cellular, clinical, cognitive, developmental, and behavioural levels.
News & Events
The Mailroom Door Newsletter
You can read the latest online edition of The Mailroom Door by clicking here (PDF 3.2 MB).
Congratulations!
The Canadian Pain Society named Natlaie Rosen as the the recipient of the 2018 Early Career Award and Christine Chambers as the recipient of the 2018 Outstanding Pain Mentorship Award.  These awards will be presented duriing the Awards Gala associated with the 39th Annual Scientific Meeting of the Canadian Pain Society in Montreal on May 24th.