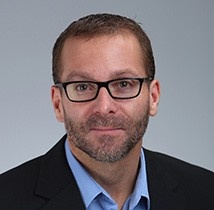 Related Information

Research Website
List of Publications
Department of Psychology and Neuroscience
Email:
Kevin.Duffy@dal.ca
Phone:
(902) 494-3944
Fax:
(902) 494-6585
Mailing Address:
Dalhousie University, Life Sciences Centre, Rm 2338, 1355 Oxford Street, PO Box 15000, Halifax, NS B3H 4R2

Research Topics:
Development
Neuroscience
Vision impairment
Cellular mechanisms
Neuroplasticity
Education
PhD (McMaster University)
PDF (Harvard Medical School)
Research Interests
Professor Duffy's research aims to understand the neural events that permit sensory experience to shape brain development and function. His lab investigates cellular mechanisms that promote recovery from a vision impairment (amblyopia) caused by abnormal visual experience early in postnatal life.
Selected Publications

•Duffy KR & Mitchell DE (2013) Darkness alters maturation of visual cortex and promotes fast recovery from monocular deprivation. Current Biology, 23:382-386.
• O'Leary TP, Kutcher MR, Mitchell DE & Duffy KR (2012) Recovery of neurofilament 
following early monocular deprivation. Frontiers in Systems Neuroscience 6:22.
• Duffy KR, Crowder NA & LeDue EE (2012) Investigation of cytoskeleton proteins in 
neurons of the cat lateral geniculate nucleus. Journal of Comparative Neurology 520: 186-199.
• Duffy KR & Duffy MS (2011) An in situ method for the examination of calcium-
dependent proteolysis. Journal of Neuroscience Methods 201: 333-339.
• Duffy KR & Hubel DH (2007) Receptive field properties of neurons in the primary visual cortex under photopic and scotopic lighting conditions. Vision Research 47:2569-2574.