Jennifer
Stamp
Senior Instructor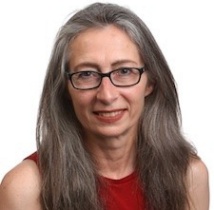 Email:
Jennifer.Stamp@dal.ca
Phone:
(902) 494-3432
Fax:
(902) 494-6585
Mailing Address:
Dalhousie University Life Sciences Centre 1355 Oxford Street P.O. Box 15000 Halifax, NS B3H 4R2

Research Topics:
Distance Learning
Scientific Literacy
Evidence-Based Teaching Practices
Neurobiological Basis for Stress and Addiction
Dr. Stamp is not taking on any undergraduate or graduate research students.
Education
BSc Neuroscience (Dalhousie)
PhD Anatomy (Cambridge)
PDF 1. Pharmacology and 2. Anatomy (Dalhousie)
Research Interests
Dr. Stamp's research interests follow two streams: 1) the neurobiological underpinnings of vulnerability to addictive drugs (in particular stress reactivity) in both human populations and animal models and 2) educational strategies for student success, in particular those that promote engagement, independence, and accessibility. 
Selected Publications
Feist, G.J., Rosenberg, E.L., Stamp, J.A., Poole, J.A. (2016). Psychology: Evaluating Connections, 2nd Canadian ed., McGraw-Hill Ryerson
Hudson, A. and Stamp, J.A. (2011). Ovarian hormones and propensity to drug relapse: A review. Neurosci. Biobeh. Rev., 35(3); 427-36.
Blanchard, M.M, Mendelsohn, D., & Stamp, J.A. (2009). The HR/LR model: Further evidence as an animal model of sensation seeking.  Neurosci. Biobeh. Rev., 33(7); 1145-54.
Mashoodh, R., Stamp, J.A., Wilkinson, M., Rusak, B., & Semba, K. (2008). Lack of estradiol modulation of sleep deprivation-induced c-Fos in the rat brain. Brain Res., 95(4); 562-9.
Stamp, J.A., Mashoodh, R., van Kampen, J.M., & Robertson, H.A. (2008). Food restriction enhances peak corticosterone levels, cocaine-induced locomotor activity, and ΔFosB expression in the nucleus accumbens of the rat.  Brain Res., 1204; 94-101.
Awards and Honours

•2015-16: Excellence in Teaching Award - Dalhousie Faculty of Science
•2015-16: Professor of the Year - Dalhousie Undergraduate Neuroscience Society
•2013-14: Professor of the Year - Dalhousie Association of Psychology Students
•2011: Teacher of the Year - Dalhousie Undergraduate Neuroscience Society
•2010: Outstanding Undergraduate Advisor Award - Student Academic Success Services, Dalhousie University
•2008: Award for Teaching Excellence, Faculty of Science - Dalhousie Student Union
•2003-04: Teacher of the Year - Dalhousie Association of Psychology Students
Teaching

1. Dalhousie Integrated Science Program, Psychology/Neuroscience Component, SCIE 1505
2. Introduction to Psychology and Neuroscience (face-to-face and distance offerings), PSYO 1011/1031/1012/1032
3. Systems Neuroscience, PSYO/NESC 2470
4. Hormones & Behaviour, PSYO/NESC 3170
5. Social Psychology, PSYO 2080