Undergraduate Advising
Economics advisors are here to help you with the economics components of planning your programs including:
course selection & sequencing
degree program choice
student exchanges
transfer credits from other universities or faculties.
advice on post-graduate studies and employment credentials.
student research opportunities.
For more general advising questions (such as counselling, study skills help, declaring or changing your major, general degree requirements, and applying for bursaries or scholarships), please contact the Bissett Student Centre at advising@Dal.ca or by phone at (902) 494-3077.
If the course you wish to transfer does not currently have a course equivalency in the Dal Online Transfer Equivalencies Table, please submit a complete course outline along with your letter of permission to econadvisor@dal.ca.
The Department of Economics has set its criteria for courses that are taken in other institutions to be considered as equivalent to Dalhousie economics courses as follows:
Calendar duration of minimum 7 weeks

Both the contact hours of a course and the duration of time over which a course is delivered matter to meet basic learning outcomes. Students need sufficient time to digest and synthesize the material and complete assignments that require deliberation. 

The minimum calendar duration for Dalhousie Economics summer term courses is currently seven weeks. A course with a duration of less than seven weeks will not be considered as equivalent.


Learning outcomes

There must be a very significant overlap in terms of expected learning outcomes with Dalhousie Economics courses.  

Assessments

Course assessment methods must be clear and appropriate for testing the expected learning outcomes.

Prerequisites (existence)

Dalhousie Economics 2000- and 3000-level courses normally have prerequisites. Courses for which an equivalency is sought must have comparable prerequisites.

In order to make sure that any requests are processed in a timely manner, please ensure that:
The most recent course outline, which is obtained from the institution that offers the course,  is provided.
You include information about the calendar duration of the course, i.e., what is the starting date and what is the ending date. Ideally, the information should be part of the outline or you can provide a link to the host university's timetable.

If no information about the calendar duration is provided, your application will be returned to you without being approved.

You should also provide an "active" link in the host university website for the course outline.
The host university should also offer courses in Economics as part of their regular programs.
Regular Economic Advising Fall 2023
Christos Ntantamis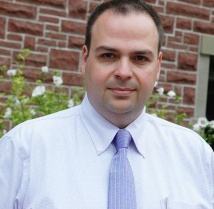 Undergraduate Advisor
Email: Econadvisor@Dal.ca
For the Fall term 2023 (September to December 2023), you may set up an appointment for a virtual advising appointment (via Microsoft teams) with the Undergraduate Advisor by registering for a single appointment using the MS Bookings link below. You should enter your full name and banner number while making an appointment.
https://outlook.office365.com/owa/calendar/EconomicsAdvisingMeetings@dalu.onmicrosoft.com/bookings/
To explore the possibility of setting up an appointment for a different time slot, please email Christos at Econadvisor@Dal.ca.
Before the online meeting, you should download Microsoft Teams. At the time of the meeting, make sure that you have your audio equipment set up."
Chinese International Students Advising
Shannon Peng
Associate Director, China Program
Advisor for 2+2 students and Chinese International Students
Email: Shannon.Peng@Dal.ca