News
»
Go to news main
Q&A with Léo‑Paul Dana
Posted by
Mallory Rae
on January 11, 2022 in
News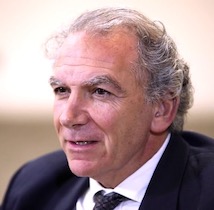 Where are you from? What did you do before coming to Dalhousie?
I am a Canadian who worked in Asia and Europe before moving to New Zealand. After McGill University, I taught at INSEAD and served as a Marie Curie Fellow at the Department of Sociology, Princeton University.
What drew you to the Rowe School of Business and Dalhousie?
Nice people! A job is about output but also about the environment for work, and people make a big difference. A part-time appointment at Dalhousie is a good fit with my current research projects under the Entrepreneurship/Territory/Innovation Chair at the Sorbonne Business School.
What are your research and teaching interests?
My research is largely ethnographic, influenced by my background in sociology. I am interested in researching with Indigenous people about issues relevant to them; likewise, I adopt experiential learning techniques to emphasize relevance.
What are you proud of accomplishing?
I was Expert Witness to the House of Commons Standing Committee on Transport, instrumental in making flying affordable to the Canadian public—but that was long ago. More recently, I was delighted that the second edition of my book, World Encyclopedia of Entrepreneurship, was so well received.