News
»
Go to news main
Q and A with new faculty member Iman Nosoohi
Posted by
Rowe School of Business
on September 13, 2021 in
News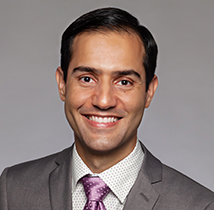 Where are you from? What did you do before coming to Dalhousie?
I am originally from Iran. I lived in Vancouver before moving to Halifax, working as a research associate and sessional faculty member in the Operations and Logistics Division, Sauder School of Business, UBC.
What's something about your field that you're excited to share with students? 
Nowadays, companies are relying more on experts in the field of "Supply Chain Analytics." They have skills to analyze and optimize decisions in the world of uncertainties, where different stakeholders share different levels of risk and information. I believe people who have knowledge in this field can play a critical role in managing recent emerging issues in the world relevant to pandemics and climate change. They can design more responsive and sustainable supply chains in the future.
What are your research and teaching interests?
Research interests: Contracts and supply chain coordination, pricing and revenue management, interface of marketing and operations management, applied game theory
Teaching interests: Logistics and operations management, supply chain management, business analytics, project management, engineering economics
Tell us about something you're proud of accomplishing.
My PhD in Industrial Engineering.
What's something your new colleagues might be surprised to learn about you? 
I remember the very first time I wanted to try lobster in a seafood restaurant a few years ago. I tried cutting the tail with my knife!! I promise not to do that again here in Halifax. :)
_
Iman Nosoohi joined the Rowe School's supply chain and decision sciences group as an assistant professor this summer. You can read more about him on his faculty profile page.