Left–right: Rowe School director Binod Sundararajan, professor Oumar Sy, students Yujia Xue and Malti Puri, program director Kyung Lee, student Scott Li, and program coordinator Maggie Lapp.

This year, the Rowe School of Business celebrated the first graduates of our Master of Science in Business program, a research-oriented thesis program that was introduced in 2019.
Malti Puri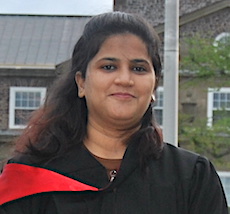 About me:  I landed in Canada as an international student to pursue my higher studies at Dalhousie University. I am from India and have done M.Tech & B.Tech in Computer Science & Engineering back in my home country. 
Favourite memory: Receiving a scholarship in the first term for my outstanding academic performance and successfully defending my thesis in the last term.  
My thesis: An Empirical Study on the Adoption of Mobile News Articles: Focusing on Heuristic and Systematic Cues of Curated Mobile News Apps
What's next: While pursuing my MScB at Dalhousie University, I acquired research skills, analytical skills and decision-making skills that will help me in any career path I choose.  
Message to new MScB students: You are at the right place to learn and grow.
Yue Li (Scott)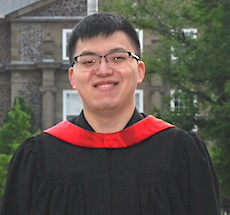 About me: I came to Canada in 2013 from my hometown of Shenzhen, China. For my undergrad degrees, I did my Bachelor of Hospitality & Tourism Management and Bachelor of Business Administration at Cape Breton University.
My research: I conducted my research to understand how customers reacted to online games that transitioned from  'Paid PC/console Games' to 'Freemium Mobile Games.'
What's next: I had a lot of fun and received a lot of one-on-one training from my supervisor during my time in the MScB Program. The research I chose was extremely interesting to me. I am still figuring out what my next steps will be.
Advice for new MScB students: Our program is only four semesters long, which means that the first two semesters are critical. Try to work hard and make decisions on your thesis research topic options during the first two semesters and work from there. It gives you more time to work on the topics and more flexibility towards the end. 
Yujia Xue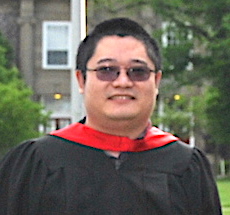 About me: I am from China. Math and statistics were my undergraduate degree majors. During the MScB program, I chose to focus on finance.
What's next: While I look for a job, I am working with my advisor, Oumar Sy, to try to publish some papers.  I will take advice from him and start my Ph.D. degree within the next few years.
My thesis: Which Factors? International Evidence
Advice for new MScB students: Start your thesis as early as you can. Research is not easy. Decide on your topic in the first semester. Then, start to talk to the professor if you are interested in any topic. Once you have your topic and research proposal ready, you can collect the data and clean them. This step may take a long time depending on how large your database is.  
For the writing, keep in touch with your prof at least once a week. You will learn lots of skills from them.