Commerce students put their skills to use as business grant evaluators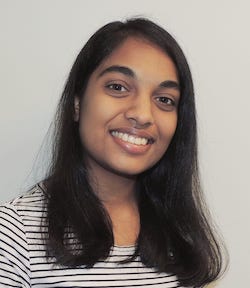 For many people, the lockdown brought on by COVID-19 in March 2020 meant working from home, learning from home and generally putting life on hold. For co-op students like Shakshita Sookrauj, the pandemic meant that the meaningful work experience she had been gaining at a local accounting firm ended early. But thanks to outreach from the government of Nova Scotia, Sookrauj and several of her commerce student colleagues got a new opportunity: helping to evaluate the province's Small Business Impact grant.
Robert Wooden, director of Dalhousie's Management Career Services, said that answering the government's call for help was a no-brainer. "We knew that we had talented students available to help do the work. We also had a number of students that had their work terms unexpectedly end due to COVID-19." The Small Business Impact grant offered a lifeline to small business by providing a one-time payment of up to $5,000 to small businesses, including hair salons, restaurants and massage therapists. The government allocated more than $10 million to hundreds of Nova Scotia business owners.
Professor turns project supervisor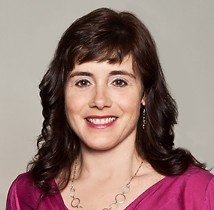 Tammy Crowell, a senior instructor in the Rowe School of Business, took charge of hiring, training and supervising the students, along with senior instructor Laura Cumming and associate professor Louis Beaubien. Students had to apply for the positions and approximately 20 were hired, mostly from the commerce program, but also from the MBA program. A virtual training session on Microsoft Teams provided students with overall guidance and confidence. After that they worked independently (from home, of course) but were able to call on their professors as needed.
"There definitely was some aspect of making decisions on the applications. They were given direction and whatever they weren't sure about would have come to me or the other reviewers," says Crowell. The project lasted about three weeks.
Students benefit
Sookrauj, who is a second-year Bachelor of Commerce student majoring in Accounting, says she was happy about the opportunity to keep herself busy while social distancing at home. "My co-op term had ended earlier than planned and I was quite bored. We couldn't do much at home or go outside, so it was great to have something to do during the day, as well as help small businesses in Nova Scotia during these difficult times."
Sookrauj was also grateful for the opportunity use her accounting skills. "We looked at income statements and other documents provided by the applicants to see if their businesses were eligible for the grant, so it was very useful to have an accounting background. Attention to detail was also required because we had to check all the information and make sure it was correct." Applications that were not eligible for the grant could not be approved, so the students helped to expedite that process.
Good results all around
By now the students involved have all moved on to their spring term of courses, but those involved in arranging the project were happy with how this unexpected opportunity turned out. "I am very pleased that Management Career Services was able to connect many of these laid-off students with a meaningful project that assisted Nova Scotian small businesses. It also provided these Commerce Co-op and Corporate Residency MBA students additional work experience," said Wooden.
Crowell was also happy to play a role in giving back to her community while helping her students. "I feel really proud of the fact that we were able to get money into the hands of these small businesses in a timely manner. I'm sure for some of them it made the difference in continuing to operate," says Crowell.