News
»
Go to news main
Grad profile: "Stretch yourself and do something you've never done before"
Posted by
Erin Elaine Casey
on October 8, 2019 in
News

MBA graduate Paul van Galder moves on to exciting new opportunities in international banking (supplied photos)

In the final steps of his MBA journey, Paul van Galder got an offer he couldn't refuse. "A position arose in Lilongwe, Malawi, in microfinance," he explains. World University Service of Canada, an organization that works internationally to improve education, economic and empowerment opportunities for young people, needed a Credit Risk Bureau Advisor.
"My role was to come up with a feasibility study for a credit risk bureau for the Malawi Microfinance Network, which represents all microfinance institutions in the country. They wanted to start a consumer credit reporting agency like Equifax in Canada."
But there were a few challenges to overcome. Van Galder's employer wasn't keen on giving him time off, and the three-month contract coincided with his last MBA course. "So I decided to quit my job, and that's what I did," he says, laughing. Van Galder's wife, a university professor, was on sabbatical in Malawi, and he was eager to join her and expand his long-time interest in international development.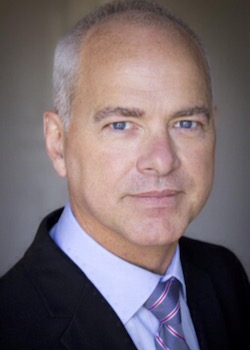 "What they're doing in microfinance in Africa is really cutting-edge. Using cell phones to send money across borders, and credit-checking people with no credit history is challenging. 90% of people in Malawi have never dealt with a bank. It was great work, very interesting, and I had exposure to many different people and powerful officials in the government."
"Malawi is a very poor country. The population is mostly subsistence farmers, and the vast majority live in rural areas with no running water or electricity. Electricity is intermittent in the cities, so it was challenging to get some of my papers written and sent out!"
Van Galder graduates this fall from the Blended Online MBA with a Financial Services specialization. The program combines online learning with three- to five-day face-to-face intensives at the end of each course. He chose Dal for its "first-rate reputation" and the financial services specialization. He was also able to get credit for several elective courses because of his industry accreditations.
"Many of my colleagues have gone through this program as well," van Galder adds. "When you look around the room and see that a lot of people have gone through a particular program, you know that program has legs."
The son of Dutch immigrants, van Galder was born and raised in Richmond, outside Ottawa, and has lived in Montréal for most of his adult life. After about 20 years in financial services as a stock broker, commodity broker and investment advisor, van Galder moved into trust and estates and is now a trust officer. He has been working in international development for about 15 years, including serving as treasurer of an NGO.
After finishing his last course, van Galder had every intention of going back to Malawi, but opportunity knocked once again. A Japanese bank with an office in the Cayman Islands made him an offer and he accepted after writing final exams. "I'll be moving to the Caymans to work for the largest bank in the world. My time in Africa really helped me get this position because they were looking for someone with experience working overseas and with different cultures."
Van Galder loved his time at Dal, and admits to being "kind of sad that it's over." In fact, he loves school so much he's going to start another program right away – a Master of Laws (LLM) in International and Comparative Trust Law at the University of London, England.
"I would always encourage people, if they have the opportunity, to study or work overseas. It adds another dimension to what we do and who we are. Stretch yourself and do something you've never done before and see where it takes you."

Above: A financial literacy seminar for a women's collective run by the Malawi Microfinance Network.