News
»
Go to news main
Royal recognition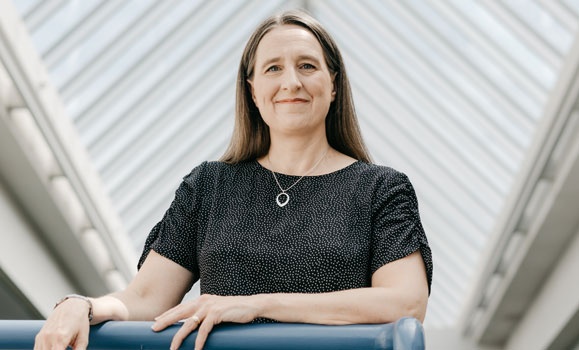 Schulich Law Professor Jennifer Llewellyn is one of five Dalhousie researchers recognized by the Royal Society of Canada (RSC) for outstanding scholarly, scientific and artistic achievement.
Llewellyn has been named a Fellow of the RSC. Fellows comprise over 2,000 Canadian scholars, artists, and scientists, peer-elected as the best in their field, who are making remarkable contributions in the arts, the humanities and the sciences, as well as in Canadian public life.
"It is an honour to be elected a Fellow of the Royal Society of Canada," says Llewellyn. "I am excited by the opportunity to be a part of the vibrant and engaged intellectual community at the RSC. It is such an important time to harness the capacity of the RSC in support of social change and innovation needed to tackle our most urgent and complex challenges."
Llewellyn is a leading public intellectual on justice transformation and a world leader in restorative justice. She is the Yogis and Keddy Chair in Human Rights Law at the Schulich School of Law at Dalhousie University, and her scholarship and practice has been ground-breaking for justice systems and other social institutions. It has affected justice reforms, human rights protection, public inquiries, disciplinary processes, and international peacebuilding and reconciliation. She was recently named Donald R. Sobey Family Foundation Chair in Restorative Justice and Director of Dalhousie's new Restorative Research, Innovation and Education Lab (RRIELab).
Learn more on Dal News:
Royal recognition: Get to know the five Dal researchers appointed to the Royal Society of Canada