News
»
Go to news main
IN MEMORIAM: Former Professor Sir Nigel S. Rodley
Posted by
Jane Doucet
on January 26, 2017 in
News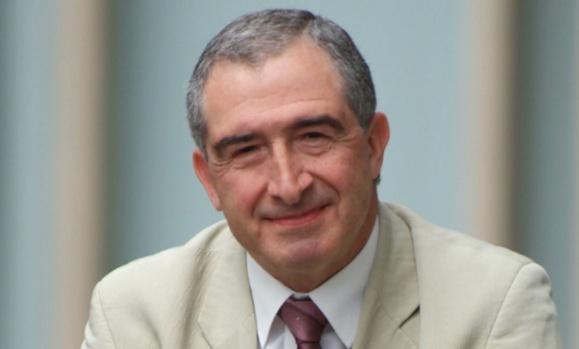 The Schulich School of Law extends its sympathy and condolences to the family, friends, and colleagues of Sir Nigel S. Rodley, who died on Jan. 25 at the age of 75. Sir Nigel was one of the "founding fathers" of the humans rights movement and a former faculty member of our law school, where he was Assistant Professor from 1965 to 1968.
Sir Nigel was born in Leeds, England, and obtained a Bachelor of Laws degree from the University of Leeds in 1963, followed by a Master of Laws degree from Columbia University in 1965 and a second Master of Laws from New York University in 1970. He dedicated his career to fighting human rights violations through his involvement with the United Nations and Amnesty International.
Sir Nigel worked as a legal adviser at Amnesty International from 1973 onward and collaborated with universities including the London School of Economics and the University of Essex. From 1993 to 2001, he served as United Nations Special Rapporteur on Torture. In 1998, he was knighted for services to human rights and international law.
An international lawyer and professor, Sir Nigel was a prominent member of the UN Human Rights Committee between 2001 and 2016, serving as its chairman from 2012 to 2014. He helped found the University of Essex Human Rights Centre.
'One of Dalhousie's own'
In 2000, Sir Nigel received an LLD from Dalhousie. The citation in the Convocation Programme reads in part:
"Professor Sir Nigel Simon Rodley, KBE, legal scholar, teacher, diplomat, and internationally renowned advocate for human rights exemplifies the personal and professional values that are encouraged at Dalhousie Law School. Sir Nigel Rodley is an empathetic and compassionate person who has used his extensive legal knowledge and skills to expose the often covert government acts of torture and the mistreatment of prisoners around the world.
"We are proud to claim Sir Nigel as one of Dalhousie's own. His career as a university academic began in 1965 when he was appointed Assistant Professor at Dalhousie Law School, a position he held until 1968. His time in Halifax witnessed the early stages of what was to become an extraordinary career as a human rights and international law activist. While at Dalhousie he dedicated himself not only to his teaching responsibilities, but also to raising awareness in the local community of the legal and ethical issues relating to the American involvement in Vietnam.
"In recognition of his unceasing efforts and commitment to the rule of law in international affairs, particularly with respect to the rights of individuals to be free from the unlawful infliction or physical or mental pain, I ask you, Mr. Chancellor, in the same of the Senate, to bestow upon Professor Sir Nigel Simon Rodley the degree of Doctor of Laws, honoris causa."
Click here to read the BBC news story announcing Sir Nigel S. Rodley's passing.