News
»
Go to news main
Two beloved retiring KINE profs' passion for learning, impact on students inspires bursary
As the 2020-2021 academic year ends, two School of Health and Human Performance (HAHP) faculty are retiring from the Faculty of Health. Assistant kinesiology professor Janice Moreside and associate kinesiology professor John Kozey have taught and researched at Dal for a combined total of almost 30 years.
Drs. Moreside and Kozey have had a positive influence on countless students over their decades at Dal and will continue to do so even after their retirement. A new bursary established by alumni and the School of HAHP aptly named the 'Dr. Janice Moreside & Dr. John Kozey BSc (Kin) Bursary'.
The bursary will be awarded to a student belonging to an equity deserving group in their final year of the BSc(Kin) program, and will recognize a passion for learning particularly in clinical practice and/or occupational biomechanics.
Under normal circumstances, these professors would have been honoured with an in-person retirement party surrounded by staff, faculty, students, and alumni. Due to the pandemic this celebration has been moved to an online format. 
To make a gift in their honour, please visit http://giving.dal.ca/moresidekozey.
Dr. Janice Moreside
Dr.  
Moreside worked at Dal Health for eight and a half years after completing a post-doc with the University. Relative to other faculty, her time might have been short, but she has had a big impact on her students. Her favorite thing about teaching is "watching the "light go on — those 'aha' moments with the students," she reports. Read the full story. 
Dr. John Kozey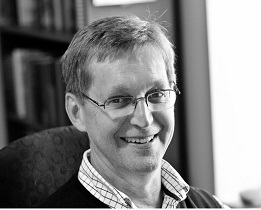 Dr. Kozey joined the Faculty of Health in 1993. He decided to be researcher/professor, after trying to be a university basketball coach in the '80s. While operating his own Halifax consulting company, and finishing a PhD in industrial engineering, he was offered a limited term contract in Kinesiology, an opportunity he embraced. He reports that one of the highlights of his career at Dal has been "watching the professional development of the many past students." Read the full story.