News
»
Go to news main
Dal prof John Kozey inspires life‑long love of learning
Q & A with Dr. John Kozey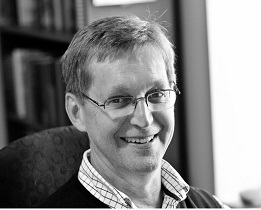 What is your favourite thing about working at the Faculty of Health?
I enjoy the many different people with whom I get to meet and interact.  The students keep us young in thought and faculty colleagues provide strength and support. On a broader note, Dalhousie is small and to compete nationally and internationally we need to find collaborators in other units and outside the university – it makes our work more dynamic and broader in scope.
What is the biggest change you've seen at Dal Health in your years? 
The degree of interactions and maturation amongst faculty members across the Schools, enrolment growth and lastly the PhD program.
What has been the highlight of your career with the Faculty?
Graduation of my first PhD student, and the interactions with my internal colleagues and external research partners.  Watching the professional development of the many past students and touching base with them when possible.
Would you care to share your plans for retirement? 
Like many others, my major plan is to survive this current Covid issue and then hopefully address my growing bucket list of things but first it would be to re-unite with family.  My father, sister and brother all live in Ontario I would like to get back for a visit with them.  At the same time, my daughter, son-in-law and two grandchildren live in California, and I would enjoy getting out there for a visit as well.  My son lives in Halifax, and I truly appreciate the time I get to spend with him and his partner Anet.
One of the items on my bucket list is attending one round at the British Open. I purchased tickets for 2020 which was cancelled.  The tickets were carried forward to this year but there has been no word on crowd sizes but clearly, I am not ready to travel to England just yet.
I have a long list of projects and activities to do at our cottage and I do enjoy the Northumberland Strait in the summer. Starting this fall I will begin to dabble in some volunteer/part-time work outside of Dalhousie to keep myself occupied and productive.
Some of Dr. Kozey's former students share their thoughts
"I remember the unconditional support he provided me as a student while at the same time he encouraged me to stretch out of my comfort zone. He encouraged me to do a PHD in industrial engineering. I was kinesiology trained with no engineering background. As a woman in a male dominated field, the experience was a learning opportunity in itself, but the challenging mathematical engineering course work was some of my favorite experiences. It truly changed my thinking and approach to problem solving. While I am not an engineer, I feel that I earned my stripes and better for it. John recognized the power of this training and supported my journey throughout. I hang my engineering PHD degree on the wall proudly."
- Heather L Butler (PhD'07, MSc'01, BScK'95), Ph.D. Managing Director of Research, Anesthesia, Pain Management & Perioperative Medicine, Dalhousie University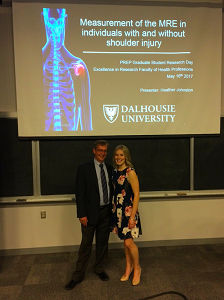 "Some of my fondest memories working with John were the times spent in the lab figuring out some way to complete our research projects, configuring a hockey stick to be part of a research device or devising a new research project. He also supported all of us as students to be part of a community both within Dalhousie and the broader community. He would host the best lab meetings full of laughs and fond memories as well as encourage us at National conferences.  I've learned many things from John beyond knowledge and intellectual skills, I've learned to be patient (and enjoy a cup of mint tea when things are tough), to be meticulous but not to the point of exhaustion, and above all to be curious in every facet of life. I believe this curiosity still sits with me every day and pushes me to be a life-long learner. "
- Heather Johnston (MSc'17, BScK'15), PhD (c) School of Kinesiology and Health Science, Faculty of Health, York University
"I first met John as my professor in Biomechanics in the Kinesiology BSc Honours programme back in the mid 90's. Physics was not my strong suite, however John helped me reframe Biomechanics drawing on my experience in sports and from calculus. He engaged his students and often asked for our thoughts and opinions on how he can make the content relevant to each of us. And this is where my passion for learning, life-long learning was sparked… I continue to look at how I can learn, unlearn and re-learn; apply theories, frameworks and strategies across disciplines and in my career today. I can only hope that I do the same for those I work with and mentor, in the same way John inspired me. Thank you, John!"
- Leslie Fountain (MSc'00, BScK'96, Executive Director and Partner Foolproof