About
About
The Faculty of Health is one of the largest faculties at Dalhousie and the most programmatically diverse health faculty in Canada.
Our faculty, staff and students are committed to improving the well-being of individuals, families, communities and populations through diverse health programs, collaborative research, and strong community partnerships. We do this through our comprehensive, innovative and collaborative strategic plan.
Strategic Plan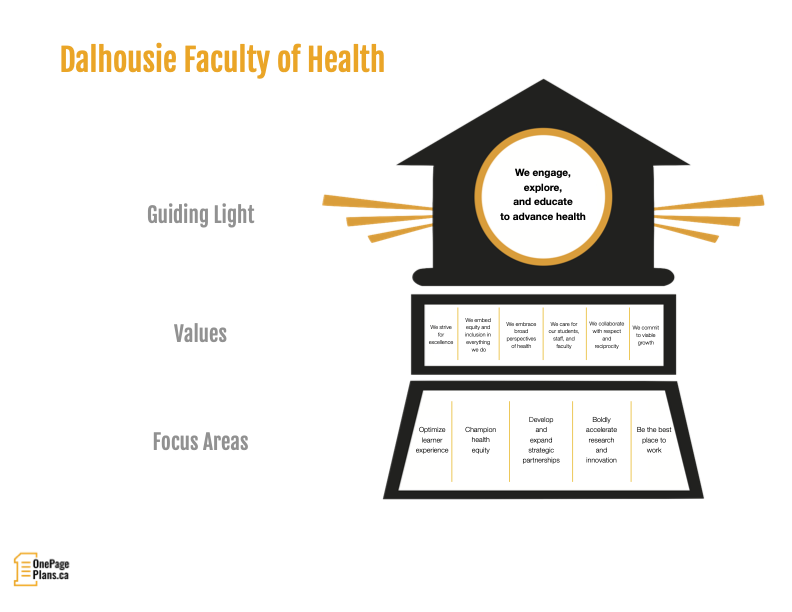 Who We Are — Our Guiding Light
We engage, explore, and educate to advance health.
Our Values
We strive for excellence
We embed equity and inclusion in everything we do
We embrace broad perspectives of health
We care for our students, staff and faculty
We collaborate with respect and reciprocity
We commit to viable growth
Our Focus Areas
Optimize the learner experience
Champion health equity
Develop and expand strategic partnerships
Boldly accelerate research and innovation
Be the best place to work
Barometers
These are the metrics by which we will measure our Focus Area success, supported by the last two tiers of the lighthouse — projects and tasks. These are the tactical aspects of the plan and will evolve and shift as they are accomplished and replaced by new initiatives. We are excited to share our progress in these areas here when they reach completion.