Experiential Learning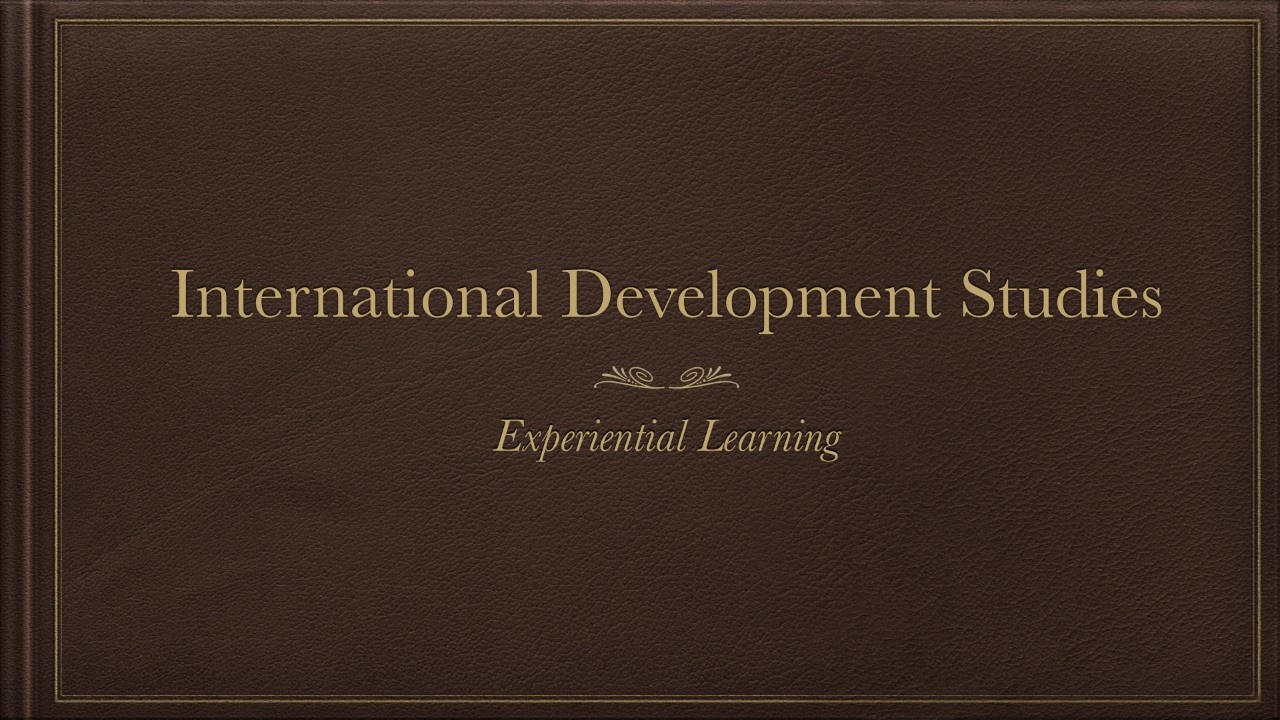 Volunteer!  Engage!  Earn Credit!
The International Development Studies Experiential Learning Program has over 15 years experience providing students with a unique \ opportunity to give to communities, while reflecting on challenges in our societies.
The program goes beyond "work for credit," "volunteer placements" or "co-ops," the International Development Studies department has an innovative approach that combines the interplay between academic and practical skills for our students.
Coursework is combined with volunteer placements, providing students with the academic space to critically reflect upon their experiences, and what it means to be a volunteer in society. 
Take your education out of the classroom through experiential learning with Experiential Learning Canada (INTD 3107) or Experiential Learning Abroad (INTD 3109).  
The instructor for INTD 3107 for the 2017-18 Academic Year will be Dr. Bob Huish. You can reach him at huish@dal.ca with any questions that you may have about the Experiential Learning Program.
View the Experiential Learning Handbook [PDF-112KB].
Experiential Learning students share their experiences volunteering in Halifax at our annual symposium as part of International Development Week: