»
Go to news main
2020‑2021 Graduation Awards and Acknowledgements
Posted by
German Department
on June 14, 2021 in
News
We are delighted to announce that Lydia Hanson will be receiving the 2021 University Medal for German. This medal is awarded to the student with the highest GPA graduating with First Class Honours in German. Lydia, wir gratulieren recht herzlich! 
Lydia is graduating with a Combined Honours degree in Social Anthropology and German. On behalf of the entire German department and especially those of us who have had you as a student, congratulations and we wish you all the best for the future. Although we won't be able to cheer for you from the stage at the Graduation ceremony, we are sending a virtual hurrah to you. Bravo and well done!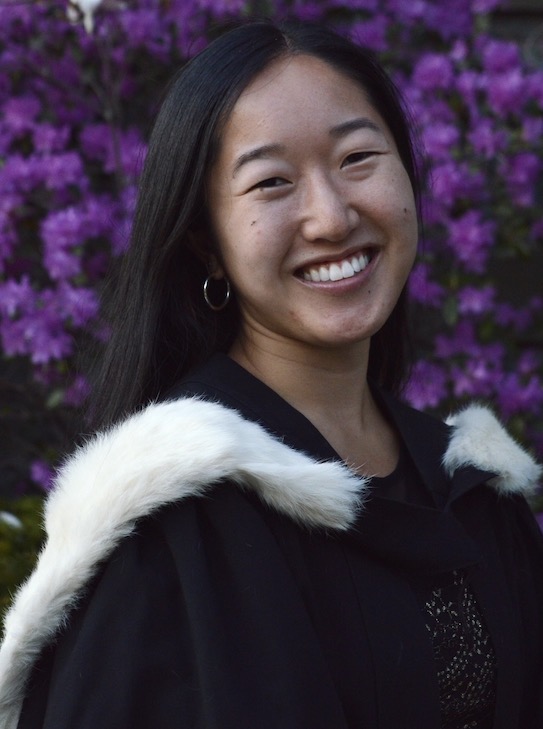 BA 2021, Lydia Hanson
I am truly honoured! I've had such an amazing time being part of the German department. I just wanted to say thanks to all my German profs and instructors who have helped me so much and continually supported and encouraged me every step of the way.
Along with Lydia, We also would like to recognize other graduates, Nik Isaac-Pictou is graduating with a Double-Major in German and Creative Writing - she was a hugely active part of the Dalhousie Student Union, so special kudos to her! Owen Clute is graduating with a Combined Honours in European Studies and German and made the Dean's list and President's List (at King's). And Joseph Behl is graduating with a Bachelor of Commerce (International Business) with Minors in German and French, and Certificate of Intercultural Communication.
Congratulations again to all German Graduates, We wish you all the best for your new journey! 
Despite challenging times, We also would like to send appreciation for those who contributed their effort during the 2020-2021 year! 
Katie Lawrence, our DAAD Young Ambassador, who had the challenging task of fielding inquiries about study abroad options in a year of shifting expectations. And a big thank you to the German conversational tutorial leaders : Denisha Bracey,Mathias Rodorff,Max Pienitz,Mirjam Wirz-Held,and Nina Hamacher.