Eli
Diamond
Associate Professor and Chair, Ancient Philosophy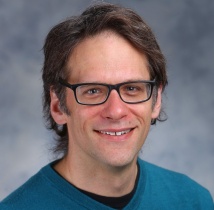 Email:
Eli.Diamond@dal.ca
Phone:
902-494-2294
Mailing Address:
Marion McCain Building, Room 1178

Research Topics:
Ancient Greek philosophy
Platonic and Aristotelian philosophy
Education

BA (Vind.)
MA (Dal)
PhD (Northwestern)
Biography
As an undergraduate at the University of King's College I completed a combined honours degree in Classics and Contemporary Studies.  I then went on to an MA in the Dalhousie Classics Department, writing a thesis on Plato's Sophist and its Neoplatonic interpretations. During my doctoral studies at Northwestern University I studied abroad one year in Freiburg, Germany and one year in Paris, France.  During those years my research focus was on Aristotle. Prior to arriving at Dalhousie University, I taught in the Philosophy departments at Sir Wilfred Grenfell College (Memorial University) in Corner Brook, Newfoundland, and St. Thomas University in Fredericton, New Brunswick.
Research Interests
At Dalhousie University I teach Ancient Greek Philosophy and Greek language. The focus of my current research is Platonic and Aristotelian philosophy. 
My first book, Mortal Imitations of Divine Life: The Nature of the Soul in Aristotle's De Anima, was published in 2015 by Northwestern University Press in the series "Rereading Ancient Philosophy".  Details about the book can be found here.
I am currently working on a SSHRC-funded project entitled "Political Ontology and Ontological Politics: Metaphysics and Politics in Ancient Greek Philosophy." In this project, I am attempting to show, through a careful juxtaposed reading of key political and metaphysical texts, how virtually every political position taken by Plato and Aristotle is intimately connected to their metaphysics. I am also investigating the degree to which pre-Platonic philosophy, poetry, and drama anticipate this feature of Platonic and Aristotelian philosophy, by connecting cosmic or divine causality with human political life. Through this project I hope to shed light on what is the direction of the causality of this connection between metaphysics and politics in ancient political thought. That is to say, to what extent does ancient Greek metaphysics emerge as a response to certain political questions in 5th century Athens, and, conversely, to what extent is Plato and Aristotle's conception of political philosophy determined by their theoretical conception of being?
My interest in the history of philosophy is not restricted to Ancient Philosophy, and I have taught courses and published articles on Medieval Philosophy, Early Modern Philosophy, and contemporary Continental Philosophy.