About the Department of Classics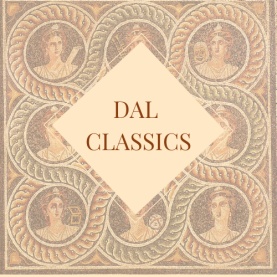 Classics Newsletter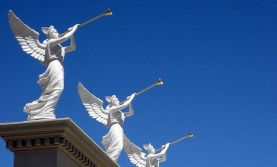 Get academic advising
Be confident throughout your academic career. Meet with Dr. Jack Mitchell, the departmental Undergraduate and Honours Advisor, and choose the classes that are right for you.
Teaching Assistant/Marker Positions

CLAS 2209.03 - TA 90
CLAS 2505.03 - TA 90
ARBC 1021.03/2021.03 - TA 130

*Please visit the following site for application details: https://cupe3912.ca/jobs/teaching-assistant-marker/positions/



Interested in registering for a class? Get the latest information about our courses for the 2023/24 academic year, including class schedules, and learn more from our course descriptions. There are some exciting new options! Don't forget to check out classes in Religious Studies and Arabic Studies, too.
* * * * * * * * *
Religious Studies and Classics at Dalhousie and Memorial: Teaming Up!
Dal Religious Studies is excited to announce a special combined teaching plan for introductory Sanskrit with Memorial University in Newfoundland. Drs. Christopher Austin (Dal) and Patricia Dold (MUN) will now alternate the teaching of RELS / CLAS 1600 and 2600 (Introductory Sanskrit I and II) as in-person + synchronous courses.  For 2021-22, Dr. Dold will teach the courses at Memorial and have live cameras synching in Dal students who can take the course as a live online synchronous class. In future years, Dr. Austin will teach the classes here at Dalhousie and broadcast to Memorial.  Importantly, this new collaboration will allow Intermediate and Advanced Sanskrit classes to be offered regularly at both universities.
This arrangement has been inspired by the example set by Dal + MUN Classics, who are likewise teaming up in the teaching of upper-level Greek and Latin. The wonders of technology!
Minors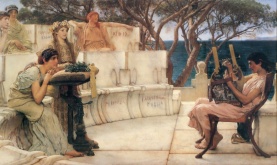 We now offer 8 minor degrees. Learn how to add one of these minors to your degree:
Dionysius and Pseudo-Dionysius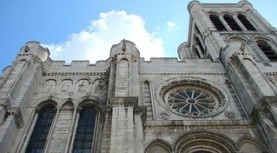 The Basilica Cathedral dedicated to St Denis, Paris, France. Photo by Allie Caulfield.
Our department is home to two journals: Dionysius, which boasts a strong international profile, and Pseudo-Dionysius, run by undergraduate and graduate students at Dalhousie and the University of King's College.