Michael
Fournier
Associate Professor and Chair, Philosophy Religion and Culture in Late Antiquity and the Early Middle Ages, Undergraduate & Honours Advisor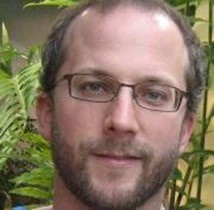 Email:
Michael.Fournier@dal.ca
Phone:
902-494-2518
Mailing Address:
Room 1185, Marion McCain Building

Research Topics:
Late ancient and early medieval philosophy
Education
BA, MA (Dal)
PhD (Boston College)
Biography
I was raised in Timberlea, Nova Scotia and began my university career at Mount Saint Vincent University. After transferring to Dalhousie I completed a BA and then an MA in Classics. My Masters thesis considered the development of Augustinian themes in the Proslogion of Saint Anselm.
I received my PhD in Philosophy from Boston College. In my dissertation I reinterpret the traditional philosophical consolations found in Cicero and Seneca in order to reevaluate their influence on Boethius' Consolation of Philosophy.
Research interests
My current research involves work on Boethius' Greek and Latin sources, including his use of the quadrivium in his Consolation, the importance of Neoplatonic poetics for the interpretation of the Consolation's Homeric allusions and the literary and philosophical parallels between the Consolation and Cicero's Tusculans.