Religious Studies Wraps up the Year!
Religious Studies undergrads gathered for an end-of-year outing April 24, 2022. What a year! We're all very glad to have been able to enjoy (mostly) in-person classes this year. Time for a bite at the Wooden Monkey! Best wishes to all for a great summer 2022!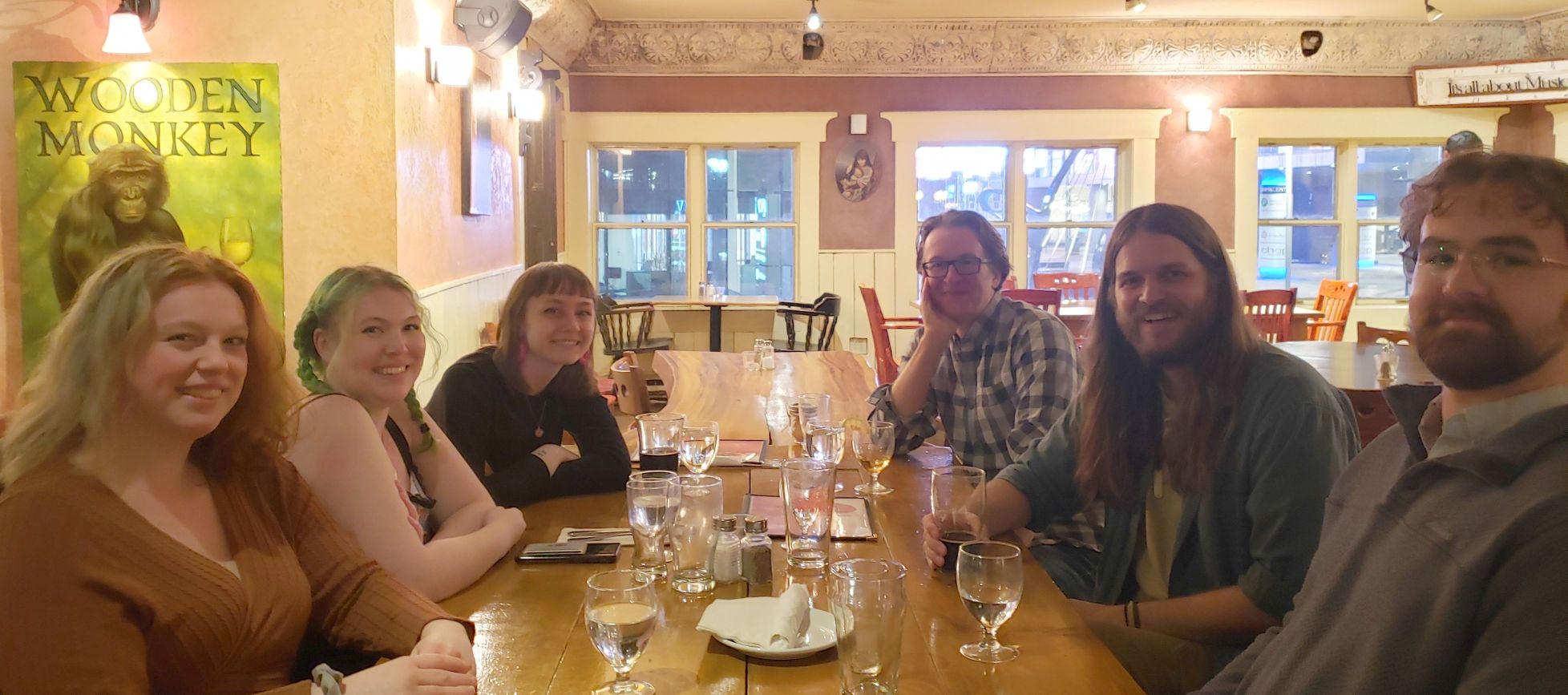 left to right: Kirsten Clarke, Dani Graham, Jasmine Andrich, Prof. Austin, Ben Albrecht and Cameron McLeod. Apologies to Max Tal, Megan Emanuele and Olivia Fast for not getting a pic before they left. And thanks for the great food Wooden Monkey!

Religious Studies at Dalhousie