Award for Excellence in Graduate Supervision Recipients
Congratulations to the 2022 recipient!
Dr. Jason Brown (Professor) Department of Mathematics and Statistics, Faculty of Science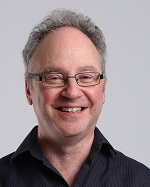 Jason I. Brown is a professor in the Department of Mathematics and Statistics at Dalhousie University, and has written over 100 research articles on graphs and networks, with special emphasis on the connections to other branches of mathematics (including algebra, analysis and probability). As well, his work that used mathematics to uncover mysteries surrounding the music of the Beatles has garnered worldwide attention, including national and international newspapers, CBC, BBC and NPR radio, Guitar Player magazine, and the web sites of Wired and the Wall Street Journal.
2021
Dr. Eileen Denovan-Wright, Professor, Department of Pharmacology, Faculty of Medicine
Eileen Denovan-Wright was appointed as an Assistant Professor in 2000 and as Professor of Pharmacology in 2010. Her research program, developed with skilled trainees and operating funds from a variety of sources including CIHR, NIH, NSERC, and others, is currently focused on understanding cannabinoid receptor function in the context of neurodegeneration. In addition to research, Eileen has a long record of service in teaching and mentorship at Dalhousie. She has trained 7 PDFs and 18 graduate students and has been departmental graduate coordinator. Many of her past trainees are active in research and several hold faculty positions. She has a strong record of peer review for journals and grant review for national funding agencies and she has served on boards and national task forces supporting research. In addition to her long-term commitment to teaching and research in the Faculty of Medicine, she serves as Associate Dean-Students in the Faculty of Graduate Studies. She is currently on a national taskforce defining excellence in PhD graduate programs in Canada.
2019
Susan Howlett, Department of Pharmacology
A strong advocate and role model for all, but especially for women in science, Dr. Howlett, a professor in the Department of Pharmacology, is well-respected for her ability to provide a supportive, creative and fulfilling research environment for her students while at the same time coaching and mentoring them to excel in a highly competitive research environment. A former graduate student described it this way: "She consistency exhibits genuine care for individual students' careers and their growth as scientists," while another described her as "the epitome of excellence in trainee supervision and mentorship." Dr. Howlett's support for others extends beyond her own lab. When a close colleague became critically ill, she stepped in to successfully support his students to complete their studies, and then created the Greg Ferrier Award to recognize and honour his work. This devotion and recognition touched students and colleagues alike, making a strong impact on their own views of student supervision.
2018
Dr. Alison Thompson, Faculty of Science Killam Professor, Department of Chemistry, Faculty of Science
2017
Sherry Stewart, Department of Psychiatry
Sherry Stewart, professor in the Department of Psychiatry with cross-appointments in Psychology & Neuroscience and Community Health & Epidemiology, is being celebrated for her sustained and energetic commitment to graduate supervision. A faculty member at Dalhousie for nearly 25 years, Dr. Stewart takes to her role as mentor and role model to her students with great pride; more than one letter of support in her nomination package used the phrase "best supervisor ever." Her students told the selection committee that she makes research fun, is always approachable and giving of her time, and showcases a great love and enthusiasm for her work.
2016
Christine Chambers, Department of Psychology and Neuroscience
Christine Chambers, over the course of 13 years, has supervised 12 outstanding clinical doctoral students. Under Dr. Chambers guidance, her students have achieved a remarkable level of academic success in terms of publications and awards, and many show great leadership potential in clinical psychology and child pain.
2015
Dr. Sara Kirk, School of Health and Human Performance
Sara Kirk has been a faculty member at Dalhousie since 2007 and is the inaugural recipient for this award, which recognizes the important role of grdauate supervision as part of the graduate student learning environment. Having directly supervised over 16 masters students (in addition to serving as committee member for an additional three students), three doctoral students and three postdoctoral fellows, Dr. Kirk provides an enriching, supportive, and productive learning environment for her students.
Dal News, Matt Reeder - October 30, 2015