Community & Culture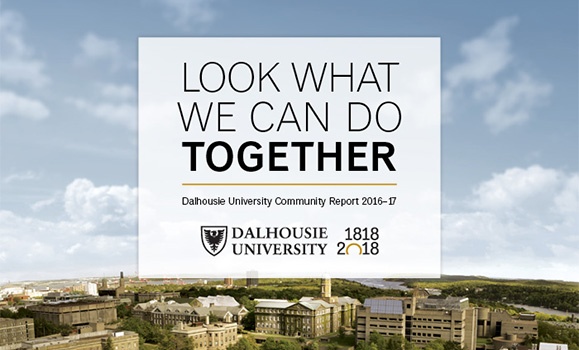 Dalhousie's new Community Report — titled "Look What We Can Do Together" — celebrates the possibilities of partnership, profiling how the university and its cross-sector partners are helping build a stronger future for our region, country and planet. Read more.
Featured News

For the fourth year in a row, Dalhousie raised the most money of any workplace in Nova Scotia in the Canadian Cancer Society's daffodil campaign.

Wednesday, April 12, 2017
Architecture student Jennifer Kinnunen is part of an international team whose idea for refugee-led "food buses" was one of five finalists in the global What Design Can Do 2016 Refugee Challenge.

Photo Essay: The Dalhousie International Students' Society brought the world to campus last week with its annual International Night.