Community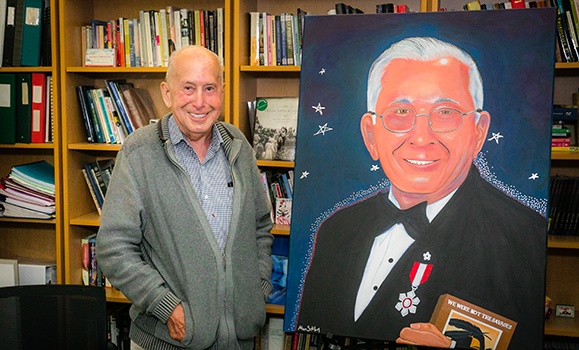 A portrait of Mi'kmaw author and activist Daniel Paul painted by renowned Mi'kmaw artist Alan Syliboy is set to be displayed at Dalhousie in recognition of his contributions as a Mi'kmaw historian. Read more.
Featured News

We chat with Dal's influential gallery head as she unveils a major exhibition of African Nova Scotian textiles and canvas works curated by artist David Woods this week.

A group of Indigenous students from Dalhousie have embarked on a two-week study tour of New Zealand that will transport them deep into the country's rich Māori history and culture.

A program at Dalhousie University's Faculty of Medicine is among the first in the country to achieve gender parity among trainees.