Community & Culture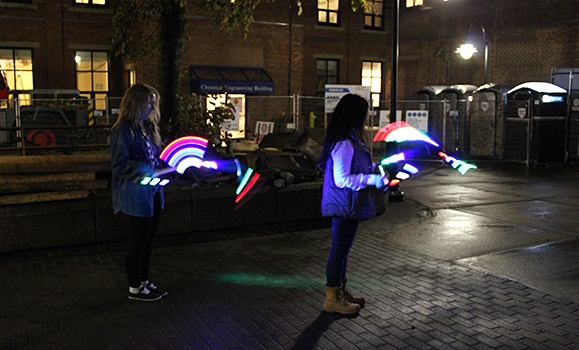 Nearly a dozen Architecture students have been hard at work over the last few weeks crafting their unconventional entry for Halifax's annual Holiday Parade of Lights. Read more.
Featured News

Thursday, November 16, 2017
The Atlantic Science Links Association brought dozens of school teachers together with Dal scientists and engineers for a one-day conference focused on creating new opportunities for Nova Scotian youth.

Wednesday, November 15, 2017
Espacées, which takes place this Thursday at Halifax's Waegwoltic Club, is an ambitious Fountain School of Performing Arts (FSPA) production that melds music, spoken word, theatre and film.

Wednesday, October 18, 2017
Dal's eighth-annual Mawio'mi Monday afternoon brought dozens of traditional dancers, drummers and community members to campus in celebration of Mi'kmaq History Month.