Community & Culture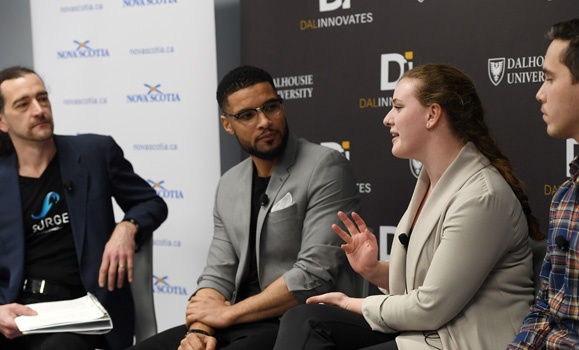 The brand new SURGE sandbox in Dal's Faculty of Science — a partnership with the Province of Nova Scotia — will be a student space where big ideas and innovation thrive, fostering both talent development and economic growth in the region. Read more.
Featured News

Thursday, December 20, 2018
An award supporting single mothers from Dal's Transition Year Program who pursue social work has been boosted thanks to the generosity of speakers and organizers of a national continuing education conference held on campus last spring.
Friday, December 14, 2018
The Dalhousie Art Gallery's Student, Staff, Faculty and Alumni Exhibition, on until the 21st, is an annual December highlight.

Wednesday, December 5, 2018
The Dalhousie School of Social Work's Community Clinic celebrated the opening of an accessible new location last month and marked four years of providing a wide range of critical support services to people in need.