Community & Culture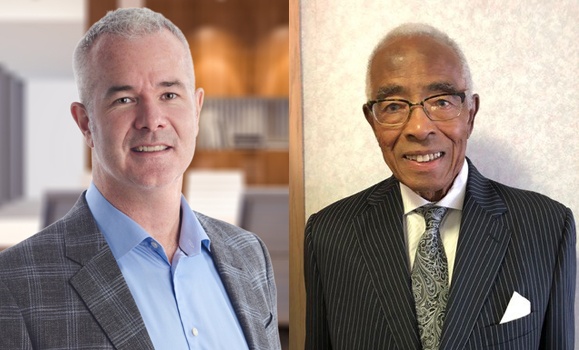 When The Honourable Don Oliver (LLB '64), retired Senator, met businessman Wade Dawe at a conference more than a decade ago, it was the start of a great friendship — and of a journey that would lead to a donation for a new, state-of-the-art practice space in Dal's Arts Centre expansion. Read more.
Featured News

Thursday, February 27, 2020
On March 6, the IDEA Speaker Series will invite students and community members to hear from two more inspirational keynote speakers — pioneering engineers who have catapulted their companies to new heights.

Tuesday, February 18, 2020
After being featured in the Lord Dalhousie Report, Richard Rudnicki's vivid portrait of the arrival of Black refugees to Nova Scotia in 1814 has now been loaned to Dalhousie from the Army Museum and will be on display in the Wallace McCain Learning Commons for all to see.

Friday, February 14, 2020
This month's Nova Scotia Heritage Day holiday honours the historic community of Africville, 10 years after Halifax's formal apology for its destruction. We asked three Dal faculty members whose work intersects with the Africville legacy to share their thoughts and offer advice on how people can learn more about the community's history.