Community & Culture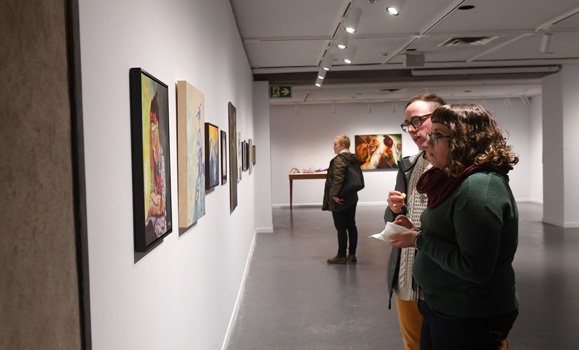 The 64th annual Student, Staff, Faculty and Alumni exhibition at the Dalhousie Art Gallery (which runs through January 28) showcases the hidden and not-so-hidden artistic talents that span the Dalhousie community. Read more.
Featured News

Tuesday, December 19, 2017
Dr. Jock Murray's new book is a colourful history of Dalhousie Medical School's first 150 years — and it's arrived just in time to kick off the school's anniversary celebrations.

Friday, December 15, 2017
Video: Watch Dalhousie's holiday video for 2018, celebrating not only the spirit of the season but the celebrations to come with Dal's 200th anniversary next year.

Wednesday, December 6, 2017
A collaboration between Dal faculty in Architecture and Computer Science, the Dal Art Gallery's "Walking the Debris Field" offers a unique multimedia exploration of the Halifax Explosion, 100 years later.