News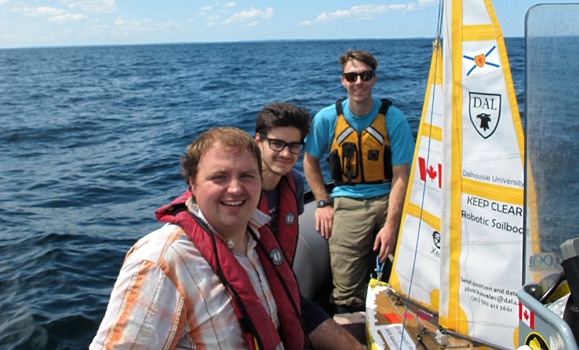 Dal Engineering is taking part in the Microtransat Challenge, with its autonomous sailboat currently making its way across the Atlantic Ocean all on its own power. Read more.
Featured News

Parking spots return to Halifax campuses as construction ends. Rates remain largely the same, with passes on sale as of Tuesday, August 14.
With reports that the Saudi Arabian government has moved to withdraw students from Canadian universities, Dalhousie is reaching out to its Saudi students, letting them know about available supports on campus and promising to keep them updated as further information becomes available.

Dalhousie plans to rebuild a portion of one of the Agricultural Campus's most important academic buildings after a major fire last month inflicted heavy damage to the inside of the structure and its contents.
Archives - News