Dal 200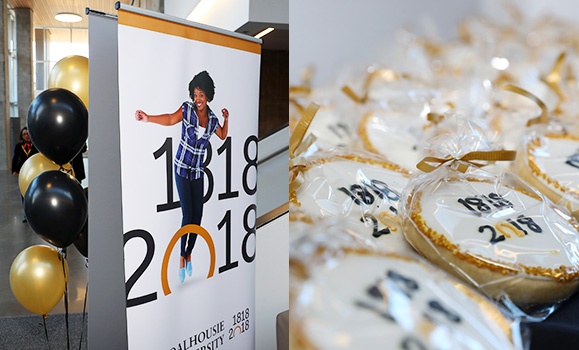 At the first of four Sneak Peek events, members of the Dal community got a look at some of the programming for Dalhousie's 200th anniversary in 2018, including new "Year of Belonging" speakers and other signature events. Check out the Dal 200 teaser video and don't miss the remaining "Sneak Peek" events. Read more.
Featured News

Friday, November 17, 2017
Want to learn more about some of the exceptional students seen across campus on Dal's 200th anniversary banners? Get to know Jiajing Chen (Planning) and Michael Doane (MBA).

Dal's 200th anniversary year is just weeks away — and a new commemorative sign and collectable buttons are helping spread the celebratory spirit on campus.

Dalhousie will put diversity and inclusion front-and-centre during its 200th anniversary year in 2018 with a series of public forums, days of action and more.