Dal 200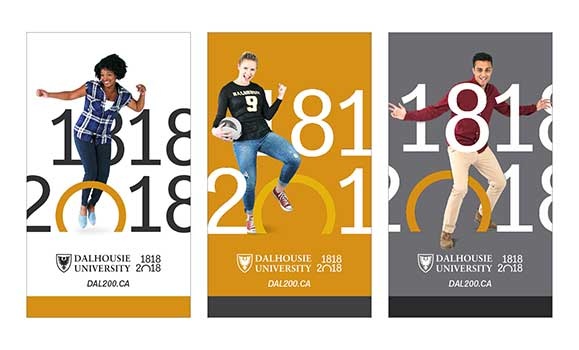 As Dalhousie students arrive for the start of a new academic year, they'll find their campuses are a bit more colourful with new lamp post banners along some of the main campus streets raised in anticipation of the university's 200th anniversary celebrations. Read more.
Featured News

Dalhousie's DalCard receives a refreshed look, just in time for the university's 200th anniversary in 2018.

Toward 200: Dal's Faculty of Dentistry will celebrate the opening of its revitalized clinic in 2018 along with a "superzied" Homecoming Weekend and other activities.

Dalhousie will put diversity and inclusion front-and-centre during its 200th anniversary year in 2018 with a series of public forums, days of action and more.