Dal 200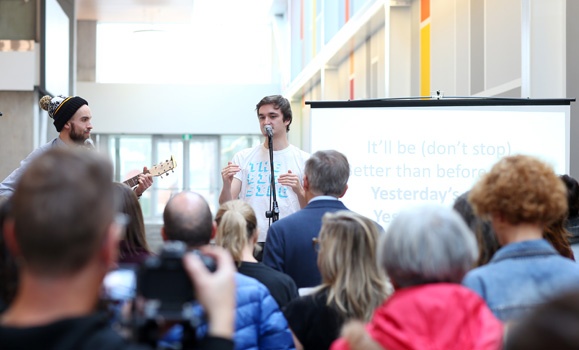 Members of the Dalhousie community gathered last Friday to look back on some of the 200th anniversary's many special moments and to look ahead to its legacy. Read more.
Featured News

Tuesday, December 11, 2018
An anniversary year requires a party or two, and Dal 200 has had its fair share of big celebrations. Take a look back at some of the galas and gatherings that helped shape the year — from the Bicentennial Launch to the Coast-to-Coast bus tour.

Dal's 200th anniversary year was made vibrant through artistic works — from George Elliott Clarke's epic poem on the university's history to a unique, original theatrical take on Mary Shelley's "Frankenstein."

Thursday, December 6, 2018
Take a look at back some of the highlights from Dal 200's Belong Forum series, including such world-leading thinkers as Angela Davis and Temple Grandin.
Archives - Dal 200