Picture a carpenter who shows up to work without a hammer. Or maybe, instead, a sledgehammer. Either she'll spend the day on a long coffee break or wasting energy bludgeoning nails. The right tool can mean the world.
That's what Dr. Mark Stradiotto's discoveries deliver to chemical reactions that help to make life-preserving pharmaceuticals possible. But the hammer, in this case, is a ligand, a chemical tool used to help metals catalyze reactions that combine molecules. And, rather than a sledgehammer, Dr. Stradiotto's ligands provide precision, enabling reactions to take place with the least amount of energy possible.
Today, the discoveries of Dr. Stradiotto and his research team were recognized with a Governor General's Innovation Award, which celebrates trailblazers shaping Canada's future and inspiring the next generation of innovators. Dr. Stradiotto, a Dalhousie Arthur B. McDonald Research Chair, is one of six awardees announced by the Rideau Hall Foundation and will formally receive the award at a ceremony in Ottawa on May 18, 2023.
"Over the past twenty years at Dalhousie, Dr. Mark Stradiotto has played an integral role in establishing Dalhousie's chemistry department as a global leader in innovation and scientific breakthrough," says Dr. Alice Aiken, Dalhousie's vice president, research and innovation. "His team's discoveries have been pivotal for the creation of drugs that help people lead heathier longer lives. The impact of his research is felt around the world every day."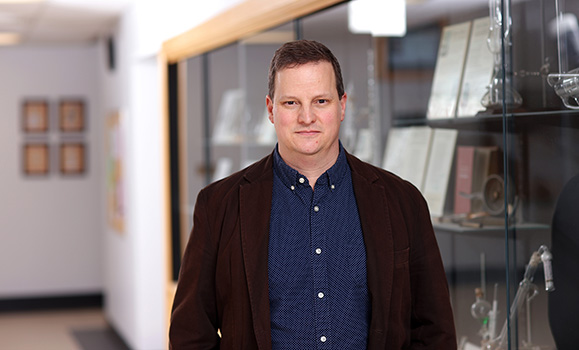 Less waste, more impact

Dr. Stradiotto's game-changing research resulted in the development and commercialization of the DalPhos – short for Dalhousie Phosphine – family of ligands which addresses important challenges in the creation of pharmaceuticals and has earned him collaborations with global industrial partners.
He says private sector partners seek him out because his group's chemical innovations help them produce products more efficiently. Making pharmaceuticals is an extremely wasteful process. It's also an extremely expensive undertaking, so in addition to a desire to lessen their impact on the planet, companies are initiating scientific partnerships to gain greater production efficiency. 
"Think of what we do as providing a tool. The catalysts we've developed are really efficient, sustainable, and can be applied broadly in a number of ways. We're not making medicines, but we're giving them the tools they need to make medicines more cheaply and with less waste."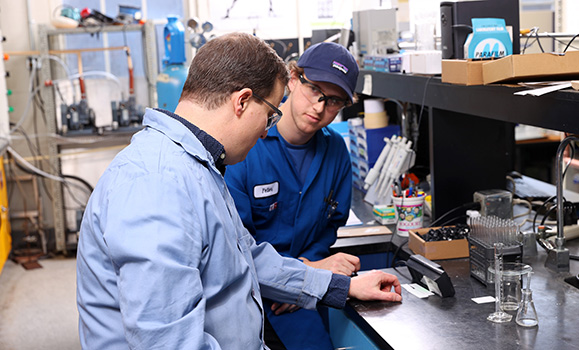 From palladium to nickel

Dr. Stradiotto says his group's most important innovation was to advance the element nickel as a catalyst to replace palladium, a rare and extraordinarily expensive metal. While this unconventional approach pitted him against conventional wisdom and some of the largest research groups internationally, it led to impactful advances in catalysis that are now used in drug making around the world.
But Dr. Stradiotto didn't set out to with the goal to replace palladium. It came after a long process of experimentation focused on exploring how different metals behaved when designing unusual ligands.
"We were really at the forefront of this in a lot of ways – going from palladium to nickel. But it started with the dreamy work first and then we sharpened it down," he says. "Fifteen years ago, we were still working with palladium. In that process, we realized we didn't have to. We discovered how to change the rules. But it started off very esoteric and very curiosity driven."
The process of discovery has enabled the creation of pharmaceuticals that would not have been possible and are now on the market improving people's lives. His DalPhos ligands are included in patents for a range of drugs, from anti-cancer medications to new antibiotics and central nervous system treatments.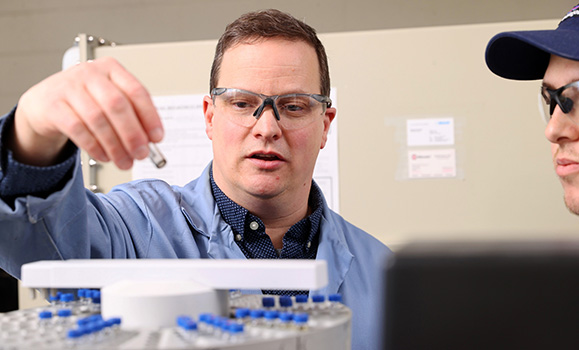 Catalyzing team dynamics

Dr. Stradiotto is wary of claiming the success represented by the Governor General's Innovation Award as his own, saying that it belongs to all people who have contributed to the science over the years. He says it's his role to bring together excellent researchers, graduate students, and postdoctoral fellows and to help guide their dynamics and discoveries.
"It frustrates people. I'm not the smartest person in any room at any time. My international competitors are like, 'How is this guy doing all this stuff?'. It comes down to keeping it simple and putting together the right people, the right collaborators. And then in 15 years, you look back and say, 'Well, we did this right, you know, we moved it.'"
Recommended reading: 
Dal chemist celebrated for building the fundamental science of her discipline
Dal chemist wins international award for science that begins with structural beauty