When COVID-19 forced Dalhousie to cancel in-person classes this spring, staff at Dalhousie's Centre for Learning and Teaching (CLT) were faced with the challenge of supporting the shift to emergency online teaching in the busiest stretch of the year.

All the while, staff at the CLT knew the effects of COVID-19 could be felt for the foreseeable future. Looking ahead to summer and fall, the unit began preparing for a larger organizational shift to teaching online. It was in this climate that a new course, Foundations in Online Course Design, was conceived.

The goal of the course: to establish a platform for learning that would reach as many faculty members as possible, empowering them with the tools to build effective and engaging online courses that could match the quality of traditional, in-person sessions.
[Note: While Foundations in Online Course Design ran earlier this summer, the site and its resources remain available to all faculty on Brightspace. Simply log in, navigate to the 'Academic Support' menu and select 'Self Registration.' The course listing is 'CLT.FOCD CLT - Foundations in Online Course Design'.]
Pedagodgy fit for a pandemic

Educational developers Bianca Goree and Les Tyler Johnson were tasked with creating the course during the period of chaos and upheaval in mid-March as the province largely shut down.

"There were a lot of long days and late nights," says Dr. Johnson. "Emailing with faculty, collaborating with other units, like the Libraries and specifically Academic Technology Services, updating various websites with new information about where to get support or best practices for teaching remotely, and reassuring faculty that CLT staff were available to support them in their pivot to remote teaching."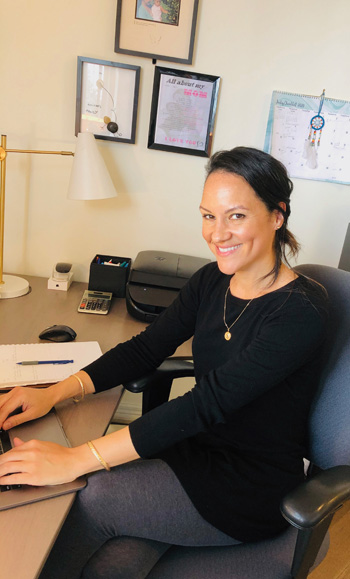 Haifax-born Goree was living in Toronto when the pandemic hit. "Having worked in education and technology for more than 10 years, I felt that I had a skill set that could be useful to organizations struggling to respond to the pandemic. As such, I identified educational organizations that I might be suited to support and reached out via email."

Dalhousie brought her on board and the CLT tasked the pair to create a new course that would foster proven pedagogical practices in the transformative landscape of 2020. The Centre already offers a Learning Focused Course Design course, along with other components, as part of the Faculty Certificate in Teaching and Learning.

"Since the pandemic hit, that face-to-face course could not be offered in the same way," Goree says. "The centre was looking to provide an alternate, online version. At the same time, there was a need to create a resource to support all faculty in the process to move courses online for spring classes. The hope was to provide support on a large scale and maximize our reach. Last but not least, Les had envisioned a course that focused on teaching Universal Design for Learning theory."

Universal Design for Learning (or UDL) is a teaching framework based on cognitive neuroscience research and is designed to optimize learning for all people. "It's comprised of three principles," says Dr. Johnson. "Giving students multiple means of engagement, multiple means of representation, and multiple means of action and expression. Within each of those principles is a set of guidelines and detailed checkpoints.
 
"We did our best to both adhere to these principles in the design and delivery of our course, but also taught about them explicitly through the weekly video series 'With UDL in Mind,' which gave faculty specific examples of how they might apply the information in their own online course design and delivery."
The course was designed to mirror the model that Dalhousie faculty are being asked to use when designing their own courses. It consisted mostly of prepared presentations, materials, links, and activities — all held on Brightspace — but also included live sessions designed for peer-to-peer conversation and engagement with the course instructors.
Overcoming obstacles


In addition to ensuring the course was built on sound pedagogical principles and would support instructors to move from emergency remote teaching to online teaching, the course developers faced the same challenge that many faculty faced over the summer — building a course in a short period of time — in their case, over three weeks. "The course needed to be available by a certain date and there was a lack of development time," says Goree. "As well, there were gaps in resources and content available for the course, since there is no textbook and this course had not existed in this format previously."

Due to the tight turnaround time, they found themselves developing and making changes as the course was in session. "As part of the course, students were invited to participate in online discussions within the course site (in Brightspace)," says Goree.

"These discussion boards were very active. The challenge was staying up-to-date and reading the ongoing discussion posts in the weekly threads with over 100 participants posting at different times throughout the course."

Goree points out that despite the challenge, there was an advantage to building in real time. "The benefit was the ability for Les and I to adapt and respond to the needs and feedback of students in the course."

Goree says that while she and Johnson designed the course, other members of the CLT team, specifically the educational development team, provided helpful resources and feedback. "Their contributions were appreciated."
Flexibility for the future

The result was a course that not only helped faculty get through the early turbulence of the pandemic, but that also paved the way to a smooth fall term and a future in which online classes may be more prevalent. "We are still very early in collecting final feedback from participants in the course, but so far, almost 90 per cent of the respondents to our course evaluation indicate that they feel more prepared to teach online than they did before they took the course," says Dr. Johnson.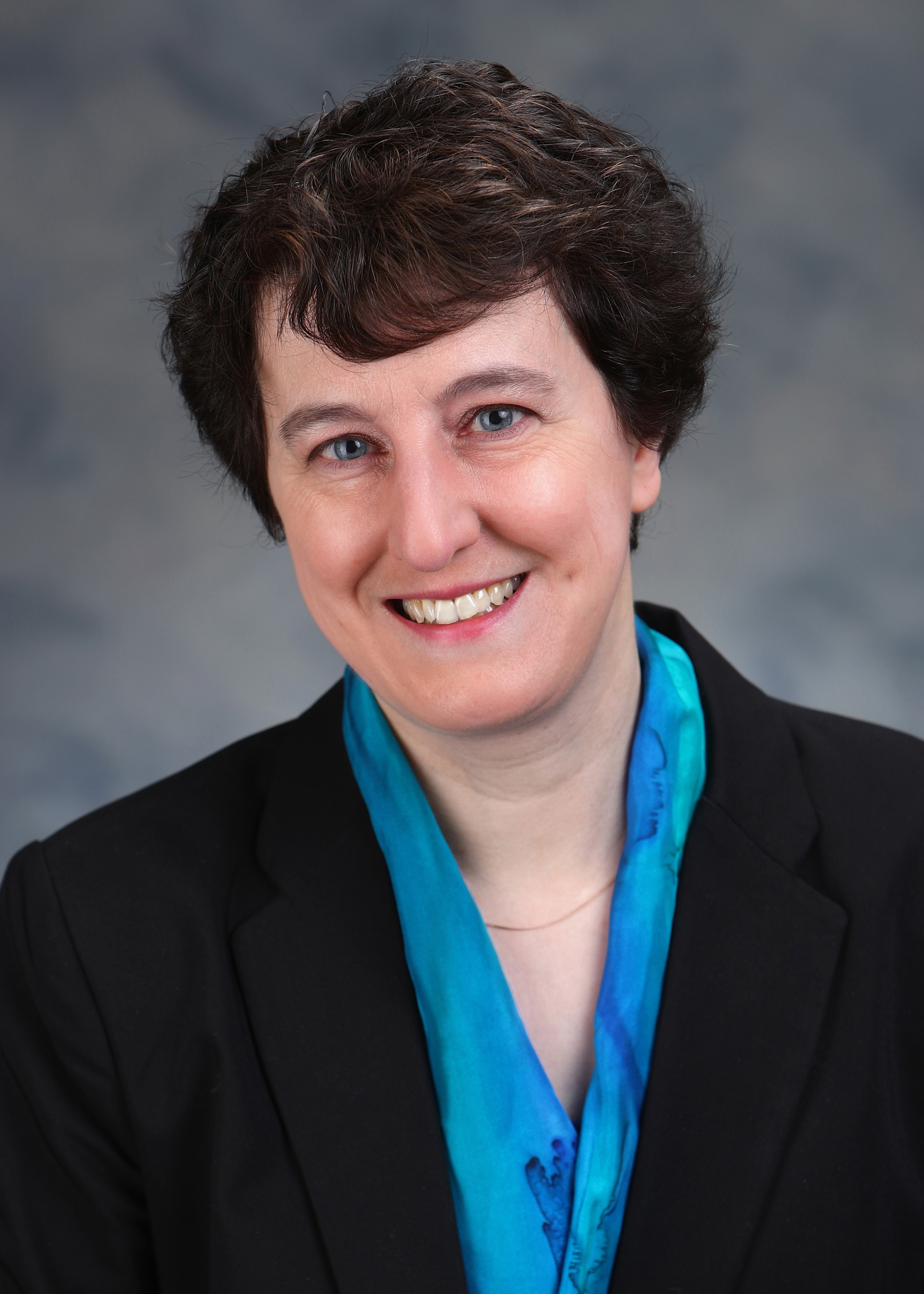 Rohan Maitzen (shown left) from the Department of English, has been teaching in the traditional, face-to-face format for 25 years. She says she now feels much more prepared to teach online, thanks to Foundations in Online Course Design. "When you've only ever taught face-to-face, even if you change things up on a regular basis as I have always tried to do, a lot of the basic elements are so integral to your routine and your concept of how to teach that it is hard to imagine different patterns and how to adjust your methods to them."

Dr. Maitzen says participating in the class has changed her perception of how classes can be delivered, especially in terms of participation and evaluation. "The process of rethinking the various elements of my classes will almost certainly affect my pedagogy when we are able to return to full face-to-face teaching. I am unlikely to go back to timed, in-person exams, for instance, now that I've spent more time asking what purpose they really serve and how else I might meet that objective in more flexible ways."

Goree agrees that online teaching involves a fundamental shift in perspective. "In the online teaching context, it is important for instructors to understand that the student must take ownership of their learning and actively manage their own progress through the course," she says. "Students become stewards of their own learning process and need to navigate online independently in order to be successful. Since the classroom experience is mostly asynchronous in the online forum, the instructor becomes a facilitator of learning rather than the source of learning."
Embracing a different educational experiences

According to Dr. Maitzen, the experiential component of online classes is essential, just as it is in the traditional classroom format. "Although I learned a lot from the class modules, probably the most valuable aspect of taking the class was actually being in an online class myself and learning from that experience about things like the importance of regular engagement with my classmates and input and feedback from the instructors," she says.

"It has helped me appreciate that while a lot of us enjoy the immediacy of face-to-face teaching, there are ways in which it actually does not serve all of our students equally well, so we should not idealize it. In fact, online teaching may be better for some students and some of our teaching goals. For instance, online discussions can be much more comfortable and productive than face-to-face for students who need to take a little more time before contributing, who aren't as at ease just jumping in before they've had time to gather their thoughts or double-check their examples."

While Dr. Maitzen feels much better about offering online classes this fall, she acknowledges that there is still some trepidation, simply because the experience is so new. "I am feeling some apprehension, of course," she says.

"The online experience is going to be so new for me and for most of my students and you can never really know how good your plans are until you put them into practice. I also still have a lot of work to do to get ready! But I am also really looking forward to it because, after all, I'm still going to be teaching courses and material I am excited about and hope my students will be excited about too."

Johnson and Goree feel that Dalhousie is more ready for the fall term than it was in March or April. "The course not only explored what's available and what's possible in the online space, but also gave the course participants some feel for what their students will be experiencing in the fall term and allowed them to come together to discuss and share discipline-specific resources, ideas, struggles, and strategies," says Dr. Johnson.

Dr. Maitzen mirrors these sentiments. "I really don't think success is going to depend on technological savvy, something I know a lot of people are worried about," she says. "It's going to depend on us bringing the same engagement and presence to our virtual teaching spaces as we do to our classrooms, and I think we are all up to that challenge."