You have three minutes to present on a topic you've dedicated your academic career to. Only one slide contains the key information you need to present to the audience in front of you. Can you do it?

To some in academia, this may sound like a very short nightmare come to life. But 100 brave graduate students representing nine different Faculties within Dalhousie signed up to do just that this week.

The preliminary heats for Dalhousie's fifth-annual Three Minute Thesis (3MT) competition, which took place Wednesday, showcased some of the incredible research these students have been doing.

Alicia Kirk, acting administrator in the Faculty of Graduate Studies and the event's coordinator, calls 3MT a "skills development competition." Graduate students must condense their thesis — which can take up to three hours to present in a typical academic setting — into a very short three minutes. This means that they must really hone their presentation skills.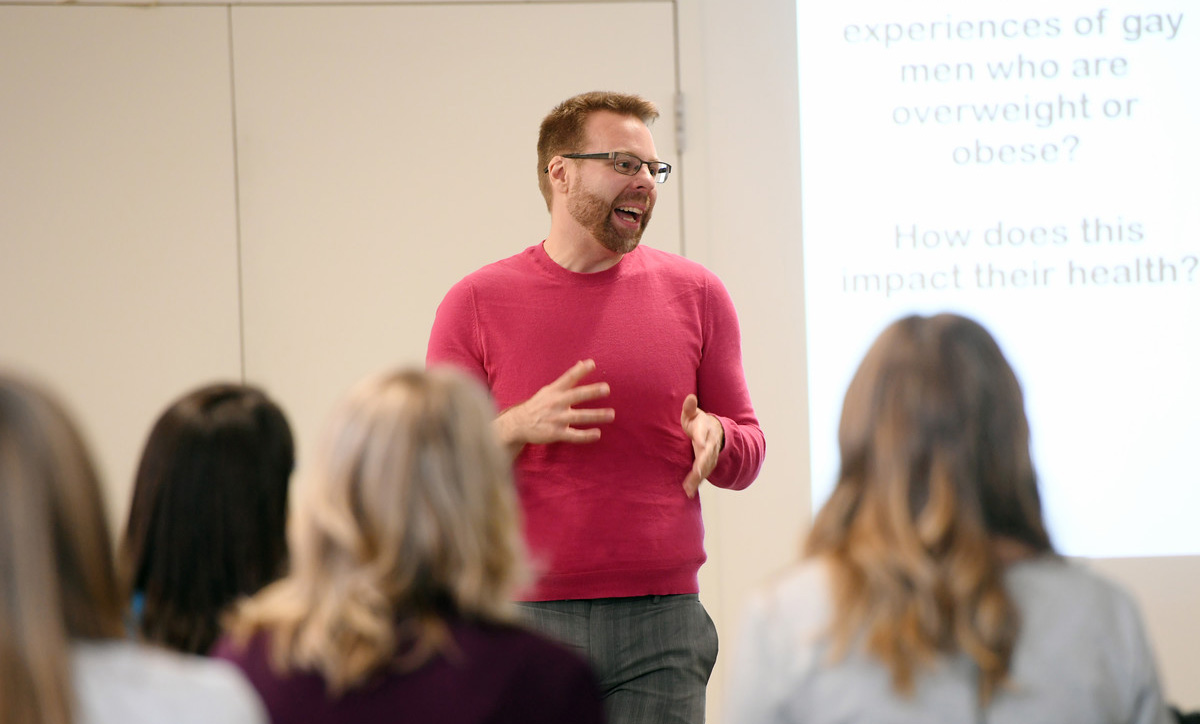 Health student Phillip Joy.
Judges for the competition score students on their communication style, the clarity of the presentation, and how they engage with the audience. According to Meg Thomas from the Faculty of Medicine, who emerged as a winner of one of the preliminary heats, engaging with the audience is the best part of the experience.

"Every talk I've liked had spoken directly to me," says Thomas, whose presentation of her research on a new form of cancer treatment earned her one of ten spots in the Dal finals happening Thursday evening. "I think you really have to bring it down to a personal level."

Like many competitors, Thomas has been conducting research for years in the lab — but that the process of paring it down into a three-minute presentation took about a week and a half or so of preparation.
Short and to-the-point

The 3MT competition began at the University of Queensland in 2008 and has spread to various universities around the world, including Dalhousie starting in 2012. The winner chosen in Thursday's finals will receive a $1,000 scholarship and an expenses-paid trip to the Eastern Regional Competition at the University of New Brunswick.
The 2016 Dalhousie winner, Dr. Ubong Peters, placed as a finalist in the national competition.

On top of preparing what they were going to say, students were also given outside tools by the Faculty of Graduate Studies. Competitors were provided with a module through Dalhousie's MyGradSkills which was tailored to the skills needed to succeed in the 3MT competition.
This year, in collaboration with the College of Continuing Education, the Faculty of Graduate Studies provided a number of workshops for English as a Second Language (ESL) students. Over the course of three weeks in two-hour sessions, approximately 20 ESL students in both the fall and winter terms were given the opportunity to practice and improve their communication skills specifically for 3MT.
The hard work of all students earned them a hearty round of applause from the standing-room-only audience in attendance at the preliminary heats. Look for our Dal News report on the finals next week.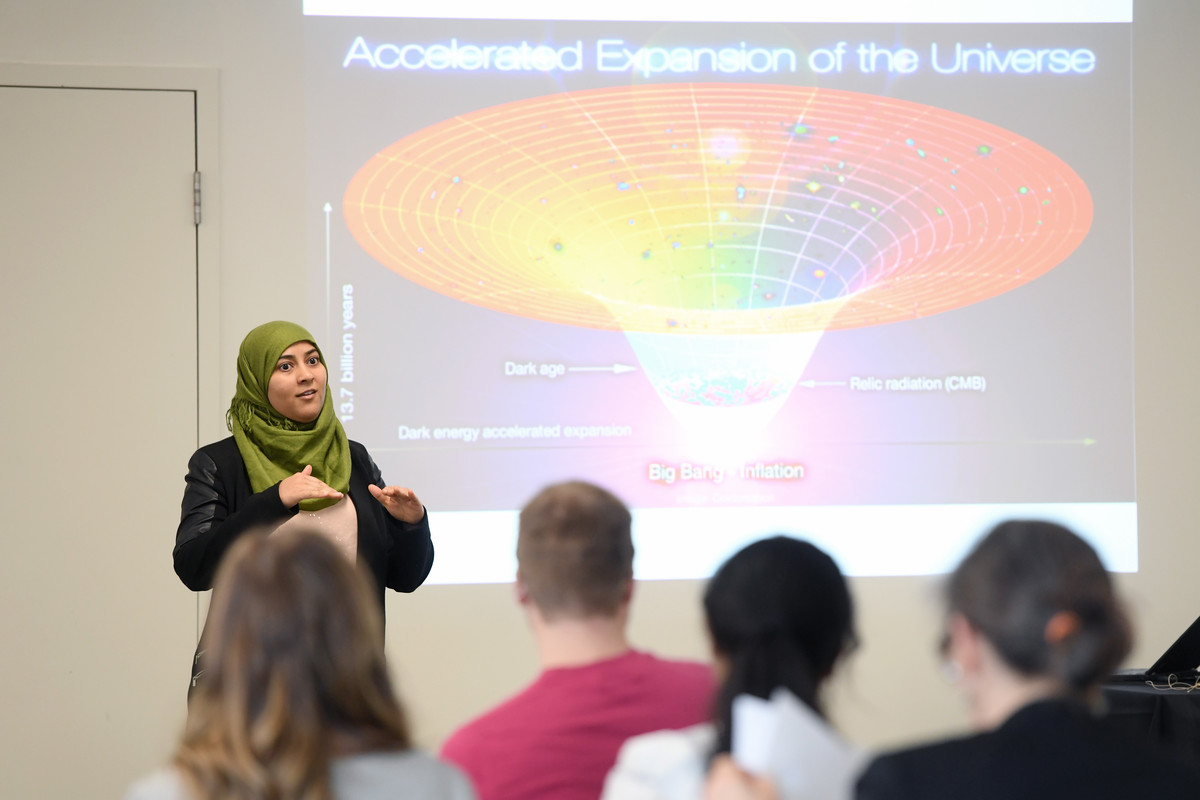 Math & Statistics student Bassemah Alhulaimi.