Isaiah Reade's interest in robots turned into a passion in 2011 shortly after his parents found a crumpled piece of paper stuffed in his knapsack.

It was a sign-up sheet for an after-school program for African Nova Scotian youth, offered at Oxford Junior High in Halifax where he was a grade seven student at the time.

A teacher handed the form out in class, but Isaiah — 13 years old at the time — didn't pay much attention to it.

"I just tossed it in my bag," he recalls. "When my parents saw the sheet, they said, 'Hey, this is pretty cool, you should get into it.'"

So he did.

It was the beginning of Isaiah's six-year journey with Imhotep's Legacy Academy (ILA), a Dal-linked organization that aims to boost the number of children of African descent entering into STEM (science, technology, engineering and math) fields in Nova Scotia. It does this by building interest at the junior high and high school level through a mixture of engaging hands-on activities and mentorship.

Dozens of children across the province participate in ILA each year through one of its many after-school programs, online tutoring services and scholarships. While the junior high robotics program served as an entry point into the organization for Isaiah, ILA offers a range of different options and activities for youth.
Learn more: Imhotep's Legacy Academy

Growth and change

ILA wouldn't be the success that it is today if it weren't for the dedication of those who make it all possible.

"It's the passion that everyone puts into it, from the Board of Directors to the Mentors," says Sidney Idemudia, who has been ILA's Executive Director since late 2015.

Imhotep currently employs 22 Mentors, most of them post-secondary students of African descent studying STEM subjects at schools across Nova Scotia. Some have even passed through ILA themselves.

In other words, they are very "relatable" to the young teenagers that tend to enrol in ILA, says Idemudia.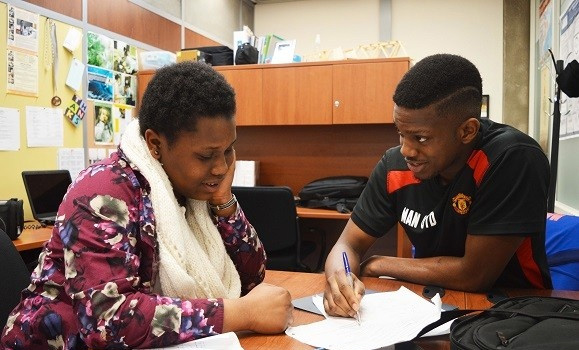 "We want Mentors who are young and close in age to junior high school students," explains Idemudia, himself a recent Dal Engineering grad originally from Nigeria.

Mentors often present their activities to professors before they go into schools as a way to test out their approach. Idemudia explains it as a kind of tri-mentoring situation where the university professors mentor the ILA Mentors who then mentor the junior high students.

An evolving organization

When it was first launched in 2003 by Dal professors Kevin Hewitt (Physics), Barb Hamilton-Hinch (Health Professions), and African Nova Scotian Affairs Executive Director, Wayn Hamilton, ILA was primarily an after-school program designed for junior high students in select Halifax schools taking basic science and math.

Named after the architect of the first pyramid in Egypt — and a man who, born a commoner, used science and ingenuity to become a member of the Pharaoh's court — the program began expanding to other parts of the province, with programs in Truro and Sydney being added into the mix.

By 2009, ILA began offering new online tutoring services (called the Virtual School Program) to students in high school, where the number of math and science courses suddenly multiplies. The tutoring service was also a way to help keep those students who were involved in the junior high programs invested in the sciences and on the path to post-secondary studies.

A promise scholarship program, launched a couple of years later with a $1 million endowment from TD Canada Trust (ILA-TD), further cemented the path. It offers $500 awards to students in grades seven through 10, $1,000 for students in Grade 11, and $2,000 to those in their final year of high school (up to a maximum of $5,000). A Summer Student Research Scholarship program for university students followed.
Now in its 14th year, ILA is continuing its drive to reach more children, particularly those in rural areas of the province. Idemudia says ILA is always looking for new financial support from the community and private sector to help fund its initiatives.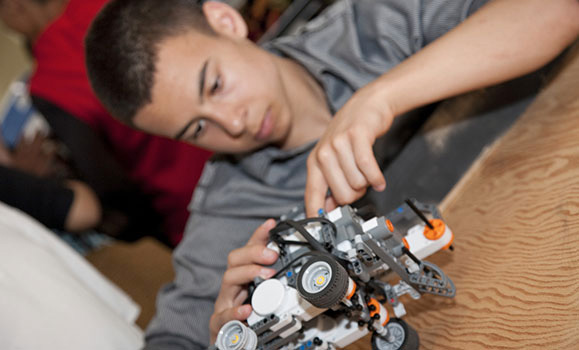 Keeping it fun for the kids early on is a must. ILA currently has more than 30 different science activities in its inventory, from a blood-typing exercise to making periscopes and steamboats. All are designed to help improve participants' math and science skills and to boost their self-esteem and confidence in their own academic abilities.

A variety of different project-style challenges add additional structure to ILA's programming. A STEM Project Research competition, a STEM quiz tournament and a summer rocket activity are just a few of the other ways ILA grabs young learners' attention and keeps them engaged.

In 2011, ILA began organizing teams from across the province to compete in regional and provincial FIRST Lego League (FLL) competitions — the robotics program that drew Isaiah into ILA in the first place. Imhotep teams have participated in FLL competitions since then, winning awards for everything from 'Mechanical Design' and 'Technical Design' to 'Spirit and Enthusiasm' and 'Presentation' and instilling the values of teamwork and scientific problem solving in the process.

Finding the right inspiration

For Isaiah, the challenge of programming a robot to perform different tasks served to spark a broader interest in mechanical engineering.

He got so into the ILA program in his first year that he decided to keep going in grades eight and nine. His parents took notice and encouraged him to stay connected to ILA through the tutoring program in high school and work towards the scholarships, which he did.

Isaiah credits his first Mentor, Ibimina Koko — a Mechanical Engineering student at Dal at the time — for helping him stick with it when it got challenging.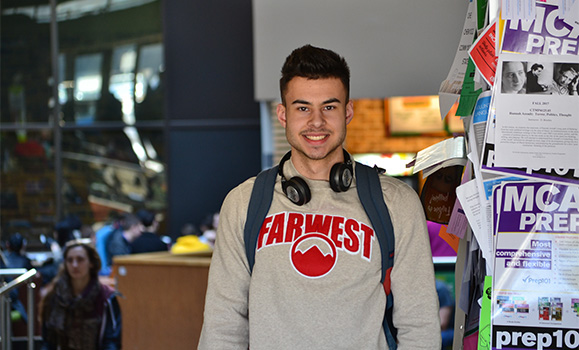 "Sometimes I would want to stop. I'd say, 'This is too hard' or 'I want to quit,' but he'd be that guy who'd push me through," he says. "I was only a kid, right? It's not like I had this unbreakable focus and unbreakable drive."

Eventually, Isaiah became a Mentor himself in the program in high school.

Now enrolled in Engineering at Dal, Isaiah can truly appreciate some of the lessons imparted to him by ILA, and in particular, by Koko.   

"He never gave me any of the answer to any of the problems. He would always just guide me in the right direction. That's something I can really appreciate because in real life no one is going to be giving you the answers."
Learn more about the Imhotep's Legacy Academy at its website.