Virtual School Program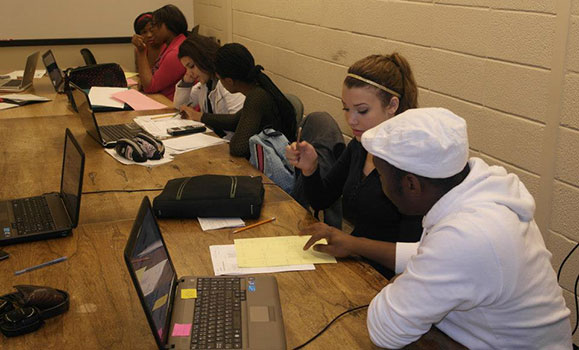 Imhotep's Legacy Academy's Virtual School Program provides tutoring and supplemental educational service to students of African descent in grades 9 through 12 throughout Nova Scotia. Mentors interact with participants online or on-site at the Killam Memorial Library on the Dalhousie University, Studley Campus. The program is designed such that every participant has access to a tutor, while also benefiting from the opportunity to work independently.
In addition to receiving tutoring, Virtual School participants have the opportunity to participate in workshops and other fun activities that enhance their educational experience and prepare them for post-secondary studies.
Our Mentors are university or college students with strong backgrounds in science and mathematics.  They are dedicated to the program and provide a casual, interactive learning environment for our participants.
Online tutoring is hosted through the ILA-Skype system which is a real-time, online learning space where students can communicate with audio, video and chat as if in a real room. This program allows students across the province to access tutors.
Tutoring support is available in the following subjects:
Science 9 and 10
Biology 11 and 12
Chemistry 11 and 12 

Physics 11 and 12
Mathematics 10, 11, and 12: Academic
Mathematics 11: Foundations
Mathematics 12: Pre-Calculus
Desired outcomes for high school learners include:

Improved study habits

Improved test scores
Improvement in school attendance
Increase in self esteem
Greater participation in the classroom
More positive attitude towards school and schoolwork.