Virtual School Program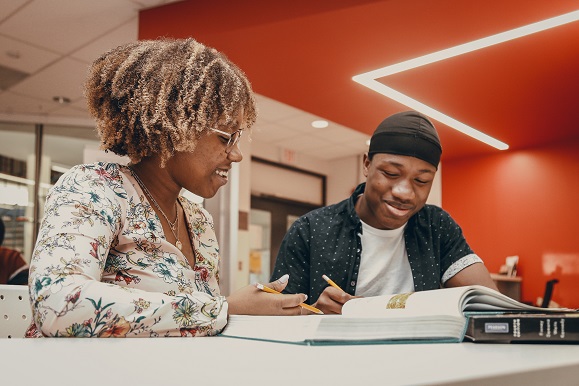 Our Virtual School Program (VSP) is an interactive, online meeting space where students can sharpen their skills in science and math. We match students in grades 9-12 with mentors who provide coursework support and guidance to push their academic success to the next level.
Online tutoring at home through live video chat with our university/college-level mentors. Ask questions and get homework help to improve study habits and see improvement in assessment scores so you can feel confident in and out of the classroom.
Prefer learning in a group? The Imhotep Learning Centre is open from 4-6pm, Monday-Friday for individual or group tutoring sessions in a casual, in-person environment.
Next-level learning: Gain access to workshops and events. Flex your muscles at weekly STEM Trivia Night to prep for the Annual ILA Quiz Bowl competition!
Interested in joining the Virtual School Program? Get started here!
The VSP offers top-value private tutoring and mentorship at no cost to students.  Tutoring support is available in the following subjects:
Science 9 and 10
Biology 11 and 12
Chemistry 11 and 12
Physics 11 and 12
Mathematics 10, 11, and 12: Academic
Mathematics 11: Foundations
Mathematics 12: Pre-Calculus