News
»
Go to news main
Marine Affairs celebrates the MMM class of 2019‑2020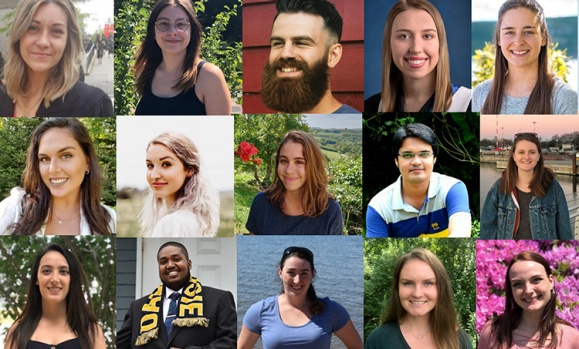 The Marine Affairs Program (MAP) prepares its graduates to make informed decisions in the realm of marine management. Students in the Master of Marine Management (MMM) program are encouraged to utilize interdisciplinary approaches, develop communication skills, and work flexibly to meet their goals. These core values have been even more important as the MMM class of 2020 responded to the pandemic. This year's awards and prizes winners exemplify this adaptability while upholding MAP's values.
The Marine Affairs Millennium Prizes celebrates outstanding performance in each of the program's core courses. Along with their academic achievements, the Awards and Prizes committee also considers students' commitment to research, and embodiment of MAP's values when awarding these prizes.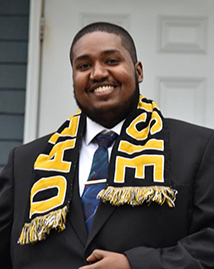 Omar Sickander was recognized for his exceptional work in Marine Policy (Contemporary Issues in Ocean and Coastal Management Fall term). Marine management has always been important to Omar. As a child, Omar went on yearly trips to see family in the Caribbean and had many nature documentary marathons. He explains that because of these early experiences he "quickly fell in love with the natural world and the beauty of animals, especially aquatic ones." After completing an undergraduate degree in Marine Biology and Business at Dalhousie, the MMM program seemed a natural fit that to lead him to consulting work. The skills he learned in the course guided him towards an internship opportunity with NEXUS Coastal Resource Management Ltd., and informed his study of aquaculture for his graduate project. Omar is currently working as a Marine Management Consultant with Chris Milley at NEXUS and says that he is, "really excited for this next chapter!"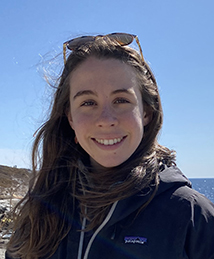 Camille Mancion was awarded the Marine Affairs Millennium Prize for Marine Science and Technology. Camille worked as research assistant at the Andamin and Nicobar Research Station during her gap year. While working towards her undergraduate Environmental Sciences degree at McGill, she continued to explore marine affairs through two field sessions studying whales at Mingin Island Research Station. These opportunities, along with her love of diving, led Camille to the MMM program. The Science and Technology course prepared Camille for her internship and graduate project by providing her with a better foundation in technology for collecting data and communications. Her time in the MMM program has taught Camille that there is no one-size fits all solution to conservation, and multiple perspectives must be considered. Camille says that she is "excited to be joining the Department of Fisheries and Oceans (DFO) this summer as a marine mammal observer." In this new position, she will continue to employ the skills she gained in the MMM while "conducting aerial surveys with their team to observe and monitor North Atlantic right whales in Eastern Canadian waters."
Shannon Wood received the Marine Affairs Millennium Prize for Marine Management (Coastal Zone Management course). Shannon has always been interested in public perceptions of science-based topics. She first explored this theme in her interdisciplinary Biology and Environment, Sustainability and Society undergraduate program at Dalhousie. MAP courses have allowed her to broaden her understanding of the public perception of science. In the Coastal Zone Management course, Shannon says that she "had a great experience portraying 'Wood' Aquaculture in our ICZM simulation." She explains that the course also "helped me engage with strategies for negotiations and helped me understand the role that an Honest Broker has in the decision-making process for marine and coastal issues." Shannon was the co-lead of the Sustainable Oceans conference logistics team while in the MMM program. Moving a conference online was a challenge, but it was one of the highlights of Shannon's academic career. COVID-19 regulations also forced Shannon to pivot to online forms of data collection for her internship and graduate project. After adapting to the online world, Shannon says she is ready for anything! Shannon is currently searching for her next professional and academic opportunities while working as a teaching assistant in the program and other courses at Dalhousie.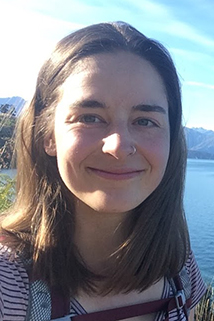 The Millennium Prize for Interdisciplinarian of the Year recognizes a student's ability to engage with a broad array of knowledge and skills within the program. This year's awardee, Noémie Roy, is also the recipient of the Gold Award. The Gold Award honours a student's ability to act as an honest broker – a professional who is prepared to engage with multiple perspectives to make informed decisions in marine management. Noémie has always been passionate about marine biology. Her undergraduate honours research into the management of marine protected areas turned her attention to interdisciplinary graduate programs. Noémie developed an interdisciplinary approach to ocean literacy in the MMM program, which she describes as "our understanding of the ocean's influence on us and our influence on the ocean." Noémie emphasizes that "interdiscipliarity is at the core of ocean literacy because our connection to the ocean involves many sectors," including health, academia, government, industry, communities, and education. In her internships and graduate project, Noémie worked collaboratively to develop a deeper understanding of ocean literacy by connecting marine education and marine management. Noémie started working for Parks Canada during the last semester of the MMM program. She has now transitioned to a full-time position working on ocean literacy with the marine conservation team of Parks Canada.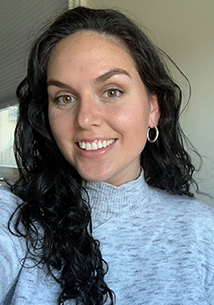 The Captain Earle Wagner Marine Management Award was developed to challenge MMM students to combat climate change. Jessica Cucinelli was awarded the first annual Captain Earle Wagner Marine Management Award. Jessica completed her undergraduate degree in Marine Biology with a certificate in Environmental Impact Assessment at Dalhousie. The MMM degree presented a great opportunity to bring these interests together. At the MMM, Jessica says the program "has taught me how to draw on multiple knowledge systems, work collaboratively with individuals from all disciplines, and effectively engage stakeholders/rightsholders in the decision-making process in order to achieve a truly sustainable outcome." In her graduate project, Jessica demonstrated through her study of the proposed Baffinland Iron Ore Mine that marine shipping has far-reaching impacts that disproportionately affect marginalized communities. To promote active change, Jessica believes that more resources must be focused on developing marine management strategies in the North. Jessica is currently working as a research assistant on Dalhousie's Demystifying Maritime Governance project commissioned by Clear Seas Centre for Responsible Marine Shipping in Canada. In the future, Jessica hopes to continue to focus on impact management in marine shipping.
MAP would like to congratulate the 2020 awards and prizes recipients, as well as the rest of the graduating class, for their hard work and perseverance. MMM's graduates have the tools to be adaptable, make informed decisions grounded in an interdisciplinary approach to marine management, and effectively communicate their findings across fields. The MMM class of 2020 demonstrated that they have these skills as they adapted to the pandemic. Now they must continue to take MAP's values beyond the classroom as they transition into their next stage of life.