News
»
Go to news main
Wilf Swartz joins Marine Affairs as Associate Professor
Posted by
Marine Affairs Program
on May 9, 2022 in
News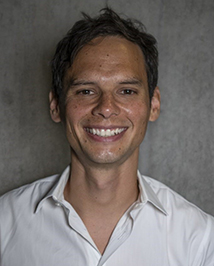 We are delighted to announce that Dr. Wilf Swartz will join the Marine Affairs Program as an Associate Professor in July.  Dr. Swartz's five-year appointment will enhance our research capacity in key areas of oceans and fisheries studies. He is Deputy Director of the Nippon Foundation Ocean Nexus Program (oceannexus.uw.edu), a 10-year, $32.5 million collaboration between the Nippon Foundation and a network of international ocean research institutes. 
Wilf grew up on both sides of the Pacific—Tokyo and Vancouver— before completing his BSc. in Biology with a Minor in Asian Studies at the University of British Columbia. After a brief foray into international relations (Fukuoka, Japan), Wilf returned to the Fisheries Centre at UBC to pursue graduate studies in resource management in 2002. His two-year MSc was followed by another academic hiatus, this time to spend three years in global finance (London, UK). Wilf completed his PhD in resource economics at UBC in 2012 and was with the Nippon Foundation Nereus Program, first as a research fellow (2012-14) and then as a program manager (2014-16, 2018-19) before joining the Marine Affairs Program in 2019 as a research associate.  Wilf has also worked as a research officer for the World Trade Organization (Geneva, 2011) and as the Director of Environmental Policies at the Ocean Policy Research Institute (Tokyo, 2016-18).
Wilf's research focuses on the role of public policies in shaping the socioeconomic outcomes of commercial fisheries. His initial focus was on the role of seafood trade, particularly the evolution of Japan's international fish acquisition strategy in the late 20th Century, and on fisheries subsidies' impacts on sustainability. The latter research resulted in Wilf working for the World Trade Organization during its failed negotiations on the global rules on fisheries subsidies as a part of the Doha Round.  His research at Dalhousie University's Marine Affairs Program will be centered around public policies for economic security and social safety nets in fishing communities from Atlantic Canada to the coasts of Japan.