News
»
Go to news main
Inaugural Professional in Residence for Marine Affairs
Posted by
Caitlyn MacQueen
on December 15, 2021 in
News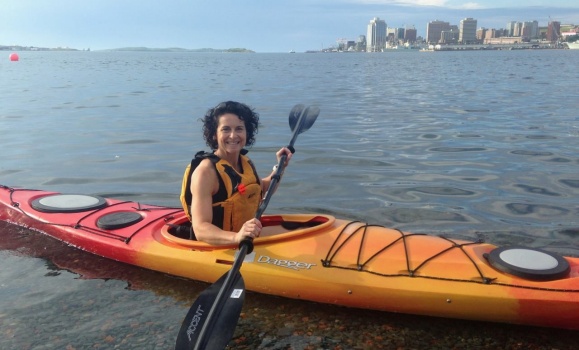 Dalhousie University and Department of Fisheries and Oceans Canada announce Maxine Westhead as Inaugural Professional in Residence for the Marine Affairs Program
Maxine Westhead has always been conservation-minded and always wanted to help make change. After snorkeling in Hawaii in the 1980s, she fell in love with the marine environment and on the spot decided to become a marine biologist, deviating from her childhood dream of becoming a veterinarian.
After completing her B.Sc in Marine Biology at the University of Guelph, and MSc at Acadia University, she landed an internship with the Department of Fisheries and Oceans (DFO), which was just starting up after the passing of Canada's Oceans Act, at the Bedford Institute of Oceanography.
"Talk about being at the right place at the right time!", says Westhead. "Over the years, I took on various roles in marine conservation, marine protected areas, marine spatial planning, and species at risk. I also studied the mudflats of the Minas Basin and the impacts of physical disturbance through clam and baitworm harvesting for my Master's degree at Acadia University," she says.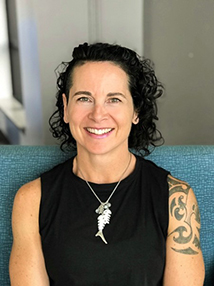 Maxine Westhead joined the Marine Affairs Program in the Faculty of Science at Dalhousie in 2014 as a part-time lecturer to deliver the Marine Protected Areas course. She is an Adjunct Professor, who is currently teaching her ninth consecutive year.
With both her research expertise, and her management level experience, Dalhousie University is delighted to announce her appointment as the first Professional in Residence. The role, which is a collaboration between Dalhousie and the Department of Fisheries and Oceans Canada, will support Master of Marine Management students in the development of professional and networking skills. Maxine will also lead research seminars, skills workshops, and individual consultations with graduate students.
"As an international leader in oceans research and partnerships, we are pleased to support this exciting initiative, which expands our resources for graduate students in the Faculty of Science and deepens our longstanding partnership with Fisheries and Oceans Canada," says Chuck Macdonald, Dean of the Faculty of Science. "We are thrilled to have her serve as a bridge between the academic and professional worlds in the realm of marine management." 
Her role will primarily involve advising students through a professional lens. She will be meeting with them one on one to talk about career goals, their unique studies, and potential internships. She will also support the students in developing their professional networks by introducing them to the right people in their fields of interest.
"I've been proudly working with the Marine Affairs Program for almost a decade now and increasing my involvement with the program is an honor. My job with DFO and my role with Marine Affairs have been generally separate undertakings to date, so I'm happy to be able to formally bring them closer together," she says.
Maxine is currently the Section Head for Marine Planning in Fisheries and Oceans Canada's Maritimes Region. For ten years, she has led the Maritimes Region MPA Program and for the past three years has been leading the regional Marine Planning team which includes Marine Spatial Planning and Marine Environmental Quality.
"This is an excellent opportunity to continue and further develop the Department's strong relationship with Dalhousie University, which is a key source of future interns and employees," says DFO's Regional Director General, Doug Wentzell.
"As I age and get closer to the end of my career rather than the beginning, I feel the desire to give back. I'd like to end my career knowing that I've helped several students find their passion and get their foot in a door somewhere," says Westhead. "With environmental and oceans issues locally and globally still being so pressing and urgent, I also believe that the more people we have working on solutions, the better."