Dalhousie Department of Biology stands with Mi'kmaw fishers
The Department of Biology at Dalhousie University stands in solidarity with Mi'kmaw fishers. We respect the rule of law and reject the use of violence in all circumstances for the settling of disputes. The courts of Canada have unequivocally recognized the right of the Mi'kmaq to fish to support their livelihoods.
We denounce, in the strongest possible terms, the acts of violence perpetrated by anyone against Mi'kmaw harvesters pursuing their rights, and likewise denounce any claim that such actions are justified in the name of conservation. There is no credibility on biological grounds to the conservation concerns, given the terms of the fishery initiated by the Mi'kmaw community.
We call on the Governments of Canada and Nova Scotia, and the RCMP, to support and protect Mi'kmaw harvesters as they pursue their legal fishery. We further call upon Minister Jordan of the Department of Fisheries and Oceans to support the creation of a fisheries management regime that embraces Mi'kmaw rights and establishes new, effective measures for conservation and protection of livelihoods of all harvesters in coastal communities. 24 Sept 2020
Research Faculty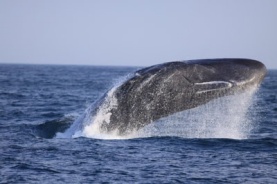 Our world-class faculty provide many opportunities to undergraduate and graduate students for participation in leading edge research that is known world wide. more...
Communities
In the Department of Biology, our students are not just attending lectures. They belong to several vibrant communities that organize trips and events and often result in life-long friendships.