2021‑2022 Lectures
FALL 2021
Traditional Sacred Texts and the Art That Makes Them Accessible (A. Shaftel)
Click here to view recording on YouTube
Ann Shaftel
Lecture Details
Monday, September 27th, 2021
5:30 to 6:30pm
Microsoft Teams (click link at above date/time to join)
Abstract: Traditional Buddhist texts in monasteries were inaccessible to diverse populations who had low literacy. Paintings, sculpture, music and dance carried iconographic depictions from the texts to serve as a guide to meditation and visualization. The relationship between texts and illustrative art is traditional and ongoing, even in today's digital universe. This presentation offers you a view into traditional Buddhist monastery archives and the changing art forms that continue to illustrate sacred texts.
Bio: Ann Shaftel, a Conservator and SIM Faculty member, is a Fellow of International Institute of Conservation, a Fellow of American Institute of Conservation, and Member of Canadian Association of Professional Conservators, ICOM. AND ICOMOS. Ann works internationally for archives, museums, universities, and monasteries. Since 1970 she has researched and taught in Asia, as well as extensive travel through the Middle East, Europe and North America. Ann founded Treasure Caretaker Training, the award-winning preservation non-profit https://treasuresresource.com
Creating a Decolonizing Archives (R. Frogner)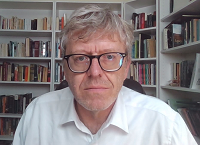 Click here to view recording on YouTube
Raymond Frogner
Head of Archives, National Centre for Truth & Reconciliation
University of Manitoba
Lecture details
Monday, November 1st, 2021
5:30 to 6:30pm
Microsoft Teams (click link at above date/time to join)
Abstract: After six years of work, the Truth and Reconciliation Commission of Canada (TRC) had acquired approximately four million documents and over seven thousand Survivor statements documenting the history and legacy of the residential school system in Canada. The next step was to order and sort these records to create an archives that could respectfully and effectively preserve and make accessible these records in a manners that addresses the colonial nature of their content and their profound meaning for both Indigenous peoples and settler society. To make a decolonizing archives. This talk will discuss the acquisition work to bring in such a disparate set of records, and the projects designed to promote their decolonizing reference and use.
Bio: Raymond Frogner graduated with an M.A. in history from the University of Victoria and an M.A.S. from the University of British Columbia. He was the archivist for private records at the University of Alberta where he taught a class in archives and Indigenous records. He was formerly an archivist for private records at the Royal BC Museum where his portfolio included Indigenous records. He is currently the Head of Archives at the National Centre for Truth and Reconciliation. He is also the co-chair of the International Council for Archives Committee on Indigenous matters. In 2019 he was the principal author of the ICAs Tandanya/Adelaide Declaration concerning Indigenous self-determination and archives. He has published two articles in Archivaria on the topics of archives and Indigenous rights. Both articles have won the W. Kaye Lamb Prize. He continues to publish and present on issues of Indigenous identity and social memory. In 2020 he was nominated a Fellow of the Association of Canadian Archivists.
Adopting Responsible AI in Practice (A. Casovan)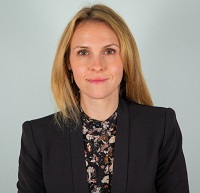 Click here to view the recording on YouTube
Ashley Casovan
Responsible AI Institute
Lecture details
Monday, November 29th, 2021
5:30 to 6:30pm
Microsoft Teams (click link at above date/time to join)
Abstract: AI & ML have become the frontier for digital transformation. However, many companies are struggling with getting real business value and many ML projects are getting stalled due to risk and compliance concerns around black-box AI and scaling bias. 96% of organizations run into problems with AI and machine learning projects due to lack of trust in data and models across siloed functions according to a Dimensional Research report and 90 percent of all machine learning models never make it into production, according to VentureBeat. This session will discuss the important role of Responsible AI Framework and tools to drive end to end data and model transparency and trust. Topics will include real-life examples and challenges from early adopters on driving Responsible AI implementation to improve AI governance and control and accelerate adoption of Enterprise AI.
Bio: Ashley is an engaged and innovative leader who has always had a deep interest in advancing the public good. Recently leaving her long-standing career in the public service where she was last Director of Data and Digital for the Government of Canada, she has now taken on the role of Executive Director of Responsible AI Institute, a non-profit dedicated to creating practical tools to ensure the responsible use of AI. Throughout her career she has worked at the intersection of innovative technology and data, and its impact on providing better information and services. As a recognized leader in the social tech community she has developed a strong reputation for developing workable governance for data, artificial intelligence, and open source tools. Her work and ability to bring experts together to solve important challenges has led to meaningful change in government and beyond. Her work helps to inform government, industry, and academic research.
She is currently a member of the following initiatives:
Chair, Responsible AI Certification Working Group, World Economic Forum
OECD's Network of Experts, AI Policy Observatory
Canada's AI Strategy Council Public Awareness Working Group
The Canadian Data Governance Collaboration Steering Committee
Responsible AI standards - ISO JTC1/SC42, IEEE, CIO Strategy Council
The Open Community for Ethics in Autonomous and Intelligent Systems (OCEANIS)
Advisor to InnSoTech project for Alberta "HelpSeekers" Initiative
Member of Advisory Board for NSERC research project at University of Toronto, "CREATE Responsible AI"
Industry Advisor for independent study, "Current Health Regulations and their impact on AI," University of Texas, Faculty of Law
WINTER 2022
Dalhousie-Horrocks National Leadership Lecture: Library Engagement in a Pandemic & Post Pandemic Virtual World (Dr. Carla Hayden)
Click here to view the recording on YouTube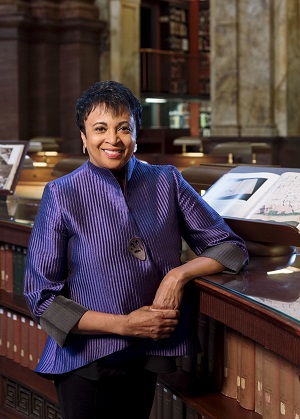 Dr. Carla Hayden
Librarian of Congress
Lecture details
Tuesday, February 1st, 2022
12:00pm
Online
Bio: Dr. Carla Hayden was sworn in as the 14th Librarian of Congress on September 14, 2016. Hayden, the first woman and the first African American to lead the national library, was nominated to the position by President Barack Obama on February 24, 2016, and her nomination was confirmed by the U.S. Senate on July 13.
Prior to her latest post she served, since 1993, as CEO of the Enoch Pratt Free Library in Baltimore, Maryland. Hayden was nominated by President Obama to be a member of the National Museum and Library Services Board in January 2010 and was confirmed to that post by the Senate in June 2010. Prior to joining the Pratt Library, Hayden was deputy commissioner and chief librarian of the Chicago Public Library from 1991 to 1993. She was an assistant professor for Library and Information Science at the University of Pittsburgh from 1987 to 1991. Hayden was library services coordinator for the Museum of Science and Industry in Chicago from 1982 to 1987. She began.her career with the Chicago Public Library as the young adult services coordinator from 1979 to 1982 and as a library associate and children's librarian from 1973 to 1979.
Hayden was president of the American Library Association from 2003 to 2004. In 1995, she was the first African American to receive Library Journal's Librarian of the Year Award in recognition of her outreach services at the Pratt Library, which included an after-school center for Baltimore teens offering homework assistance and college and career counseling. Hayden received a B.A. from Roosevelt University and an M.A. and Ph.D. from the Graduate Library School of the University of Chicago.
Following Dr. Hayden's lecture, the Dalhousie-Horrocks National Leadership Fund will be presented to MI students, Vinson Li and McKenzie Young. This Fund was established in 2007 to honour Dr. Norman Horrocks, OC, PhD, FCLIP (1927-2010) for his outstanding leadership in the field of librarianship in North America, Australia, and Europe. Over several decades Dr. Horrocks, former Director of the School of Information Management and Dean of the Faculty of Management at Dalhousie University, pursued a distinguished career of very active involvement in professional associations in the United Kingdom, Cyprus, Australia, the United States, and Canada. His many contributions, for which he received local, national and international recognition, have advanced the field and the careers of countless individuals. The fund supports a scholarship and an associated lecture series through an endowment donated by the many former students, colleagues, friends and admirers of Norman Horrocks.
Copyright Law and Text and Data Mining: Does the Canadian Copyright Act Need to be Amended? (L. Guibault)
Click here to view the recording on YouTube
Dr. Lucie Guibault
Schulich School of Law
Dalhousie University
Lecture Details
Thursday, March 3rd, 2022
5:30 to 6:30pm
Microsoft Teams (click link at above date/time to join)
Abstract: Text and Data Mining (TDM) represents an increasingly important research method across a range of scholarly disciplines, as well as in journalism, education, civil society, and a range of commercial research. Text analysis is used in the humanities and social sciences to examine corpi of books, newspapers, social media, transcripts, web sites, historical and government documents, and other data to analyze and document historical events, places, media coverage, topics or themes, and language. Copyright can be a barrier to such initiatives and can have a chilling effect on research, journalism, and civil society projects. Recent empirical research shows that strict or unclear copyright rules have a negative impact on the use of TDM techniques for research purposes. This presentation discusses the status of TDM activities under the Canadian copyright law regime, including the limits of licensing solutions, the applicability and limits of the fair dealing doctrine, before delving into the question of whether a specific copyright exception would provide greater legal certainty for the stakeholders.
Bio: Lucie Guibault is professor of intellectual property law and Director of the Law and Technology Institute at the Schulich School of Law, Dalhousie University in Halifax, Canada. She joined the Schulich School of Law in July 2017, after spending twenty years at the Institute for Information Law of the University of Amsterdam. She studied civil law at the Université de Montréal (LLB and LLM) and received in 2002 her doctorate from the University of Amsterdam. Lucie is specialized in international and comparative intellectual property law. Over the years, she has carried out research for numerous European, Canadian and international organizations. Her general research interests revolve around the critical and normative analysis of the copyright system, primarily looking at the impact of technological change on the balance of interests between rights owners and users. She has countless publications on topics relating to copyright and related rights in the information society, open content licensing, collective rights management, limitations and exceptions in copyright, and author's contract law.