2012‑2013 Lectures

September
Serendipity Models: How We Encounter Information and People in Digital Environments

Dr. Anabel Quan-Haase
Faculty of Information and Media Studies, Western University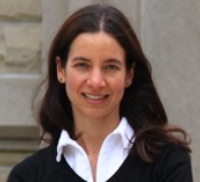 Much of the research on how we encounter information tends to focus on linear models of intentional information search. Recently a number of studies and frameworks have suggested that not all information individuals encounter is through goal-oriented search, but rather that individuals often find information and connect with people accidentally, without purposefully looking. A wide range of terms and models have been proposed to describe the phenomenon. The present presentation has three goals. First, it provides an overview of the current debate around the phenomenon of serendipity, presenting and contrasting various models of how serendipity occurs. Second, it discusses how technology could affect serendipity and opportunities for designing digital tools that support innovation, creativity, and resource discovery. Finally, it presents current research findings on how serendipity impacts the work of scholars.

October
The Leak Heard Round the World? Cablegate, Wikileaks, and the Evolving Global Mediascape
Dr. Lisa Lynch
Department of Journalism, Concordia University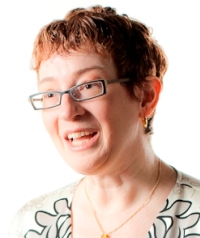 This talk explores the global media diffusion of Wikileaks' "Cablegate" documents, a collection of US diplomatic cables leaked in collaboration with both major international media outlets and smaller regional publications. Though Wikileaks had hoped the cables would be freely available around the globe as a catalyst for social and political change, a combination of factors ̶ including news filtering, censorship, and media competition ̶ affected how the cables circulated to, and were received by, global media audiences. Studying these patterns of circulation allows us to see how news travels internationally in a moment when information technologies are paradoxically liberating and constraining the free flow of information.

November
The Ghosts of Info-Wars Past: Lessons for the Law and Politics of Internet Censorship Resistance Today
Jonathon W. Penney
Assistant Professor, Schulich School of Law, Dalhousie University
Fellow, Berkman Center for Internet & Society, Harvard University
Doctoral candidate, Oxford Internet Institute, Oxford University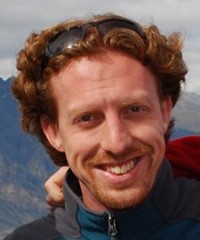 With Internet censorship on the rise around the world, both organizations and individuals have developed and distributed a variety of tools to assist Internet users to circumvent such censorship. This talk will examine more closely the international law and politics of such censorship resistance activities through three case studies involving past global communications censorship and information
conflicts and the world community's response — telegram cable cutting and censorship, high frequency radio jamming, and direct broadcast satellite blocking. In addition to illustrating some of the legal, political, and security concerns that have animated global communications censorship, the lecture will extrapolate lessons and insights for Internet censorship (and its resistance) today, such as the legality of censorship circumvention, the nature of censorship justifications, and the effectiveness of Internet censorship monitoring and circumvention.

The Natural History of a Sustainable Institution: The Nova Scotian Institute of (Natural) Science Since 1862

Dr. Suzanne Zeller
Department of History, Wilfrid Laurier University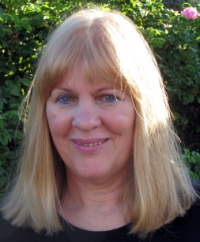 The 150-year history of the Nova Scotian Institute of Science and its published Transactions offers a welcome opportunity to reconsider in historical context the Institute's timely foundation, its subsequent achievements, and its remarkable longevity. Established in Halifax in 1862 as a regional natural history society during the heyday of Victorian (and especially Scottish) approaches to science, God, and nature, the Nova Scotian Institute of Natural Science sought first and foremost an inventory of the colony's natural resources. Over time, however, new members who practised - and emphatically preached - new modes of science in a changing environment inspired the Institute's repeated renewal through a process of adaptation, reflected most clearly in the 1890 name change to the Nova Scotian Institute of Science. A constant tension in the Institute's history between time and place illuminates the interplay between a responsiveness to broader cultural trends and a persistent dedication to the overarching importance - and the shifting implications of - modernity and environment in a very particular locality.
Co-sponsored by the Royal Nova Scotia Historical Society, the Nova Scotian Institute of Science, the Atlantic Node of the Situating Science Cluster, and the University of King's College History of Science and Technology Programme

January
OPACs, Users and Readers' Advisory: Exploring the Implications of User-generated Content for Readers' Advisory in Canadian Public Libraries
Dr. Louise Spiteri
School of Information Management, Dalhousie University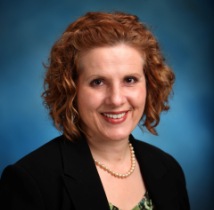 Social media websites that allow for the creation and exchange of user-generated content have exploded in popularity and allow users to connect with each other over various themes and topics, including books and reading. In a library context, certain online public access catalogues are integrating social discovery platforms, such as BiblioCommons and Encore, that allow users to connect with each other through user-generated contents such as reviews, comments, recommendations, or tags. This research advocates that these social discovery systems can act as a tool for readers' advisory (RA) work, a professional library service that aims to enhance users' reading experiences, and can especially allow for RA exploration through user-generated access points. This project is the first step in a comprehensive study that will examine the contribution of social discovery systems and user-generated content to RA services in Canadian public libraries.
The Importance of Design: Tradition and Experiment in Flemish Early Modern Typography (1473–c. 1815)
Dr. Goran Proot
Andrew W. Mellon Curator of Rare Books Folger Shakespeare Library, Washington, DC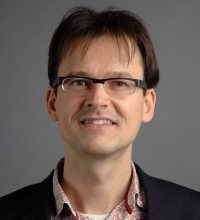 Design has been an important factor in marketing books since the beginning of printed books in the fifteenth century. In this public lecture, Dr. Proot will address the question: How did the layout of hand press books evolve over long time-spans? He will explore different forces that defined the typographical identity of books in general and of different text genres in particular. Focusing on Flemish books produced between 1473 and c. 1815, he will demonstrate how tradition and innovation, fashion and technical improvements, time and time again, needed to find a new balance.
Co-sponsored by the Folger Shakespeare Library

February
Working Without a Net: the Canadian Model for Health Knowledge Delivery
Patrick Ellis
Kellogg Health Sciences Library, Dalhousie University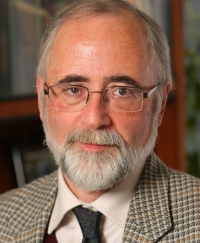 Canadian health practitioners are being trained as students to use a rich battery of library-based resources and tools for the best evidence for patient care. Then they graduate. What happens next is peculiarly Canadian.

Patrick Ellis, Director of the Kellogg Health Sciences Library, Dalhousie University, has a keen interest in the deployment of library resources to health practitioners both regionally and nationally. He is currently a board member for the Canadian Virtual Health Library project (CVHL.ca), Principal Investigator on the CIHR grant funding this initiative, and the happy and proud recipient of the School of Information Management Outstanding Alumni Award 2012.

March
Connecting Authors and Readers: Researching and Documenting Atlantic Canada Books for Youth

Dr. Vivian Howard
School of Information Management, Dalhousie University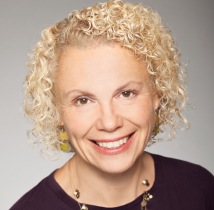 In their recent history of Canadian children's illustrated books, Gail Edwards and Judith Saltman observe that "the children's literature of a nation is a microcosm of that country's literary and sociocultural values, beliefs, themes, and images, including those of geography, history, and identity." This lecture will explore the importance of regional Atlantic Canadian children`s literature including a brief history of Atlantic Canadian picture books. It will present an analysis of three recent books portraying the Black Nova Scotian community and depicting the complex relationship of this historic community with the Canadian mainstream.
Dark Clouds with Silver Linings: The Challenge and Opportunity of New Technology
Dr. Mike Smit
York University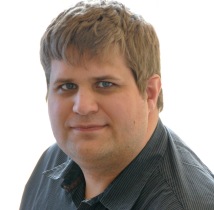 Organizations are rushing toward "The Cloud", seeking benefits like handling Big Data at scale, flexible use of resources, and lower total cost of ownership. While these potential benefits are real, organizations that are not sufficiently contemplative about the transition will discover they have created problems where none existed. This talk will cover several cloud challenges addressed by my research, including assuring the confidentiality, integrity, and availability of information on virtual infrastructure; overcoming barriers to entry; avoiding massive cost overruns in an environment where everything is a billable hour; and acquiring accurate information to support decision-making in a variable and changing environment. It will also include how my research leverages cloud opportunities, like enabling knowledge discovery at scale in the cloud; managing shared access to Big Data with fine-tuned management policies; supporting research with high performance computing capabilities on a thrift shop budget; and using automation to reduce the technical knowledge required to use cloud resources.


This is all very exciting, but there is also a deeper lesson here.

The Gartner hype cycle suggests the Peak of Inflated Expectations is followed by the Trough of Disillusionment; one cause of this disillusionment is regrets about technology roll-outs that resulted in technical, social, marketing, or reputation problems, or simply failed to deliver on expectations. The unifying theme of my research is studying, and easing, the adoption of new technology and media so their opportunities can be realized and their challenges mitigated.

The goal is to smooth out the trough of disillusionment, and learn lessons from the process that we can apply to the development of new technology.
New Researchers in Information Management
In this session, graduate students who have conducted research in Reading Courses or Theses will present posters and digital demonstrations.
Posters
Megan Clark
Considering Community: Public Libraries, Public Space, and the Question of Community. A Radio Documentary
Ryan Dyck
Patient Education Information Management Services
Kevin Hartford
Graphic Novels in Libraries: Entertainment or Educational Tool?
Danielle Hubbard
Atlantic Canadian Literature for Youth" & "Narrative Database Construction
Emily LeGrand
AcademiaMap, a Twitter Dashboard for Busy Academics
Catherine McGoveran
Generating Information: Using GIS to Visualize and Derive Meaning from Government Data
Leah Rae
Women in the Book Binding Trade in the Late Nineteenth and Early Twentieth Centuries: The Case of Nova Scotia's Prat Sisters
Melissa A. Rothfus
Information Pathways to Policy Development: The Exchange and Transfer of Knowledge in Public Health Decision Making
Hilary Stamper
The Creation of a GIS Interface for Experiencing Halifax Warden of the North
Laura Thorne &
Sarah Nicholson
The Engaged Patron: Gauging Interest in the Use of Dalhousie University Libraries' Web 2.0 Tools and Services
Sarah Visintini
Canadian Pediatric Collaborative Community Health Models
Brittany White
Tweeting on #tarsands: Examining the Northern Gateway Pipeline on Twitter

Demos of Digital Products
| | |
| --- | --- |
| Ryan Dyck | Faculty of Management Research Discovery Map |
| Tomasz Niewiarowski | Interactive Network Visualization of Online Social Networks |

April
Re-envisioning Software Help and the Post-Deployment User Experience
Parmit Chilana
The Information School, University of Washington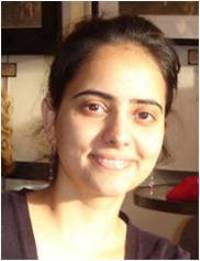 Millions of users seek help to troubleshoot software, learn new functionality, or find application-related information every day. Although many approaches for technical help have been developed over the last three decades, few users find them helpful. In this talk, I will describe how I designed and deployed a new selection-based crowdsourced contextual help retrieval system called LemonAid that allows users to find relevant help in an application by selecting a label, widget, image or other user interface element. The retrieved questions and answers are authored not only by support staff, but also by other users. I will also present the design and architecture of LemonAid and show how it works for web applications. Next, I will discuss LemonAid's field deployment on 4 different web sites used by thousands of users and how I collected data over several weeks through usage logs, exit surveys, and interviews to assess LemonAid's helpfulness, usability, and reuse value.

Lastly, I will highlight other studies that I have carried out in industry and biomedical research settings that reveal the social and organizational aspects of how modern software systems are designed, and how organizations can better support users after deployment. I will conclude by discussing the idea of "usability maintenance" within the field of human-computer interaction that focuses on learning from users' intentions and actual interactions with software.


Parmit Chilana is a PhD Candidate in Information Science at the University of Washington (UW), specializing in human-computer interaction. Parmit draws upon a variety of methods in her research—from designing and building novel systems to using qualitative and quantitative methods to investigate user needs, assess tool adoption, and study organizational processes. For her dissertation, Parmit invented LemonAid, a new selection-based crowdsourced software help retrieval approach for web applications and carried out a multi-site deployment study to evaluate LemonAid in the field. Parmit has also collaborated with several researchers in the Biomedical and Health Informatics department at UW, Autodesk Research, and Facebook to look at the social and organizational aspects of how software systems are designed and how organizations can better achieve user-centered design. Parmit was a recipient of Canada's SSHRC Doctoral Award in 2009 and Facebook's inaugural PhD Fellowship in 2010. She received her MS from the University of Illinois at Urbana-Champaign and BSc from Simon Fraser University, and worked at Princeton University before starting her PhD.
Collaborating Effectively: Applying an Information Lens to Group Work
Sandra Toze
School of Information Management, Dalhousie University


In an effort to stimulate collaboration, organizations create groups and task them with solving complex problems. The expectation is that groups will uncover solutions that are more innovative, creative, and effective than an individual could accomplish. Groups, however, do not always deliver on this promise. This research examines a key aspect of this problem, the information processes of groups. How do groups, working on complex problems involving multiple tasks over time, identify their information needs, find that information, and then use it. Understanding these processes may lead to more effective and productive groups.

Studying groups, however, presents a methodological challenge – how can the complex details of group work be captured in context as it unfolds naturally over time? This challenge was overcome through the development of the "Naturalistic Lab Group Study" which balanced these factors and enabled the repeatability of the study for multiple groups. This method will be described together with findings that indicate how groups search and how they collectively work with information. A developing model of group information processes that focuses three key activities - planning, doing, and monitoring- will be explained. Recommendations for tools and processes to enhance group information processes will be presented, and future research plans will be highlighted.
Digital Transformations of Research
Dr. Eric Meyer
Research Fellow & DPhil Program Director Oxford Internet Institute, University of Oxford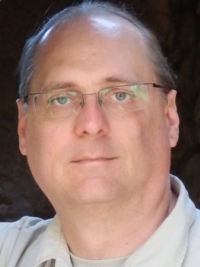 There is a fundamental change taking place in the world of research as digital tools and data are moving beyond early adoption to becoming technologies-in-use. Examples of big science physics experiments like the Large Hadron Collider, marine biologists sharing digital photographs to identify and track whales, social scientists and businesses using big data to uncover previously undiscoverable behaviour patterns, and libraries and humanities scholars who collaborate to build collections of digitized text and objects, all demonstrate how networked digital research is having profound effects on the practices of researchers. From the Grid, to the Cloud, to Big Data, research practices are ever more tightly coupled to computing as an emergent algorithmic style becomes embedded in research practices. In this talk, data from Meyer's forthcoming book (with co-author Ralph Schroeder) will be used to show that these changes can be understood on a number of levels. Although these changes take place in different ways in different disciplines, we argue in the book that, like ripples in a pond, they add up to a broader transformation of the landscape of research.