2020‑2021 Lectures
FALL 2020
Vulnerabilities exposed and the opportunity to respond: Reflections on public libraries in the time of COVID-19 (Åsa Kachan)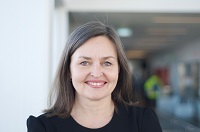 Click here to view recording on YouTube
Åsa Kachan
Halifax Public Libraries
Lecture Details
Tuesday, October 6th, 2020
5:30pm
Microsoft Teams (click link at above date/time to join)
Abstract: When COVID-19 necessitated the sudden closure of public libraries in March, libraries were faced with an unprecedented challenge. After years of bringing growing numbers of people together within our spaces to learn, share, laugh and even dance, gathering had suddenly become dangerous. From her own experience, and with stories from across the county, Åsa Kachan will share the remarkable ways public libraries have responded to our communities' urgent need for accurate information, entertainment, technology and connection in a time of COVID.
Bio: Åsa Kachan is the CEO & Chief Librarian for Halifax Public Libraries where she oversees 420 staff working across the 14-branch library system. Halifax Public Libraries recently received international acclaim with the opening of Halifax's new Central Library in 2014. Halifax Public Libraries is very highly regarded for its services, programs and welcoming spaces that reach diverse populations with equality and respect.
Prior to her role with Halifax Public Libraries, Åsa spent 16 years in senior administrative roles within universities, most recently serving as the Assistant Vice-President Enrolment Management & Registrar for Dalhousie University between 2004 and 2014. During Åsa's time at Dalhousie, she undertook critical transformations to improve the student experience, including revamping undergraduate scholarships and bursaries, modernizing admission and recruitment practices, and improving front-line student service.
Åsa has volunteered her time with a number of community organizations, including Halifax Dance, the Halifax Grammar School, and the Institute for Canadian Citizenship. She is currently serving as Chair of the Governance Committee of the United Way of Halifax and sits on the Advisory Board for the Faculty of Management, Dalhousie University. In 2018 Åsa was appointed to the Governing Council of the Social Sciences and Humanities Research Council (SSHRC) for a three-year term.
Killer Info: Big Data, the Fallacy of Homicide Stats, and Disrupting the Murder Industry (Dr. Michael Arntfield)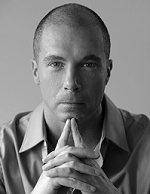 Click here to view recording on YouTube
Co-sponsored by the Schulich School of Law (Dalhousie University)
Dr. Michael Arntfield
Western University
Lecture Details
Tuesday, November 24th, 2020
6:00pm
Microsoft Teams (click link at above date/time to join)
Abstract: In the summer of 2018, the Chief Coroner in Ontario announced an overdue inquiry into so-called "concealed homicides", or murders that had been improperly categorized, coded, and never properly investigated by police, and which have since ended up in the proverbial dustbins of history. While this was the first such admission of the fallacy of homicide data in Canada, an audit in the United States conducted by the Murder Accountability Project (murderdata.org) had already confirmed that as many as nearly 3000 murders in any given year have been mislead by police every year for at least the last twenty years, with some states having as many as 50% of all murders miscategorized as either suicides or accidents that the Centres for Disease Control and Prevention later confirmed were actually criminal homicides.
Yet, these contradictory records have never been properly reconciled, corrected, and the cases properly investigated, and the offenders for the most part remain at large and unidentified. The rate jumps to nearly 80% on average when tabulating murders committed on Native American lands. These same data, like the case that prompted the inquiry in Ontario, are believed to contain large clusters of serial killers given the often sophisticated counter-measures seen in many cases, and which led to critical misinterpretations by primary investigators as a result of crime scene staging and/or elaborate concealment efforts.
With both Canada and the United States using the same homicide records management system, the truth is that solved rates (known as "clearance rates") are at best an approximation of the actual number of homicides accurately identified and solved by police--a rate, it should be noted, that reached a historic low in 2016 without factoring in this margin of error of nearly 12% in terms of murders overlooked and never even screened-in for investigation. The annual murder rate per capital in each country therefore also in no way reflects actual occurrences of homicide. Bearing this reality in mind amid a timely discussion on police funding and accountability, this seminar will discuss how homicide investigation as a tertiary service sector industry is, like other industries, ripe for disruption, and will discuss the role of data scientists, advocates, and innovators in transitioning homicide investigation and scholarship toward a new standard of appropriate rigour.
Bio: Dr. Michael Arntfield is a professor, criminologist and homicide scholar at Western University where he founded the university's Cold Case Society unsolved crimes think tank, a data-driven victims' initiative that earned him Western's last Humanitarian of the Year Award. He is also co-director of the Murder Accountability Project in Washington DC, the world's largest homicide database that uses a proprietary algorithm to identify previously undetected patterns in serial homicide among nearly a million murders dating back forty years. The author of over a dozen books on criminal investigation and a former police detective, he also currently appears as the resident expert on the network series Time to Kill on Investigation Discovery and Mummy Mysteries on Discovery Travel.
WINTER 2021
Dalhousie-Horrocks National Leadership Lecture: Reflections of a First Nations librarian from the 1970s to the present (Dr. Gene Anne Joseph)

Click here to view recording on YouTube
RSVP's are required. Click here to register via Eventbrite.
Lecture Details
Thursday, February 25th, 2021
5:30pm AST
Microsoft Teams (link will be sent to registered attendees)
Abstract: Reflections of a First Nations librarian from the 1970s to the present. In this nearly fifty year period Dr. Gene Joseph (Hon.) has implemented a number of seminal approaches to library and archives services for First Nations communities. Her primary work has centred upon research and litigation support for Aboriginal Title and Rights. While advocating for establishment and improvement of library services to First Nations she has worked with many non-Indigenous librarians on a number of initiatives which have improved library services and increased the number of Indigenous librarians. As Gene says, "A number of improvements, changes and then again not much movement on some very important areas of our profession." There is still a lot of work needed!
Bio: Dr. Gene Anne Joseph (Hon.) is of Wet'suwet'en and Nadleh Whut'en ancestry and was the first Indigenous librarian in British Columbia to receive her Masters of Library Science Degree (1982). As a professional librarian she has specialized in First Nations Aboriginal Title and Rights litigation; as well as in establishing First Nations libraries and archival collections.
Joseph's seminal work on the court case Delgamuukw v. British Columbia (1997) contributed to substantial improvements in the recognition of Aboriginal Rights and Title in British Columbia and Canada. Gene was the founding librarian of the X̱wi7x̱wa Library at the University of British Columbia, the only post secondary institution in Canada with an Indigenous library. In 1996 The University of British Columbia School of Library Archival and Information Studies recognized Gene's work with a Distinguished Alumni award for "outstanding contributions to Library and Information Services in Canada." In 2015 Gene retired from White Raven Law where she worked for many years as a senior research and litigation support advisor on Haida aboriginal title. In 2018 Gene was honoured by the Vancouver Island University with an Honorary Doctor of Law. Joseph's leadership and innovation continues to provide a foundation for future generations of First Nations librarians, libraries, archives and cultural centres.
Following Dr. Joseph's lecture, the Dalhousie-Horrocks National Leadership Fund will be presented to MI student, Siobhan Wiggans. This Fund was established in 2007 to honour Dr. Norman Horrocks, OC, PhD, FCLIP (1927-2010) for his outstanding leadership in the field of librarianship in North America, Australia, and Europe. Over several decades Dr. Horrocks, former Director of the School of Information Management and Dean of the Faculty of Management at Dalhousie University, pursued a distinguished career of very active involvement in professional associations in the United Kingdom, Cyprus, Australia, the United States, and Canada. His many contributions, for which he received local, national and international recognition, have advanced the field and the careers of countless individuals. The fund supports a scholarship and an associated lecture series through an endowment donated by the many former students, colleagues, friends and admirers of Norman Horrocks.
On the Never-Ending Serial Crisis and the Need to Re-Think Scholarly Publishing (Dr. Philippe Mongeon)
Click here to view recording on YouTube
Dr. Philippe Mongeon


Dalhousie University
Lecture Details
Thursday, March 18th, 2021
6:00pm
Microsoft Teams (click link at above date/time to join)
Abstract: Academic libraries around the world have been in an enduring "serial crisis" for now more than three decades. Despite the massive decrease in the costs of publishing brought by technological advances, the rise of the Open Access movement, and the "big deals" negotiated with scholarly publishers, the costs of access to scholarly literature never ceased to increase and the crisis remains unresolved. This talk will provide a quick overview of the evolution of scholarly publishing over the last 30 years and present the results of an ongoing study on the costs of access to scholarly literature in Canadian universities. The talk will also provide a critical perspective on the so-called transformative agreements (some prefer the term "big deal 2.0") that recently emerged as a solution proposed by scholarly publishers.
Bio: Dr. Philippe Mongeon is an assistant professor at the School of Information Management at Dalhousie University. He is Director of the Quantitative Science Studies Lab, an associate member of the Centre interuniversitaire de recherche sur la science et la technologie (CIRST), president of the Canadian Association for Information Science (CAIS), and member of the Environmental Information: Use and Influence (EIUI) research group. His research revolves around the use of bibliometrics and other quantitative methods to study the dynamics and practices of knowledge production, dissemination and use. He is an open access and open science advocate.