2014‑2015 Lectures
The Strategic Opinion Leader: Everyday Political Talk and Digital Media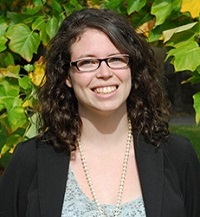 Elizabeth Dubois
Oxford University
Lecture Details
Tuesday, May 12th, 2015 from 1:30pm-2:30pm
Room 3001, Kenneth C. Rowe Management Building, 6100 University Avenue
Abstract: Are digital tools enabling a "just-in-time" informed citizenry who don't have enough time to engage in the political process? When equipped with a wide selection of tools to aid them in their information sourcing and sharing practices political opinion leaders take up a strategic approach to communication. This strategic approach means that the minority of citizens who are highly politically aware limit their political communications to non-aware audiences widening the gulf between the engaged public and the apathetic. This study makes use of a sequential mixed-methods approach (social network analysis, online survey, trace interviews) and brings into question the process of "personal influence" and theories about how citizens become politically aware.
Biography: Elizabeth Dubois is a doctoral candidate at the Oxford Internet Institute, University of Oxford. Her PhD research focuses on personal influence and political networks in a hybrid media environment. Ms. Dubois is a member of Balliol College and a current Clarendon Scholar. Before joining the Oxford Internet Institute in 2011 as an MSc student, she completed a BA (Hons. Specialization in Communication) at the University of Ottawa. As a Killam Fellow through the Fulbright Foundation (Canada) in 2010 she studied at American University in Washington, DC. Ms. Dubois works as a Research Assistant on the "Fifth Estate" project and as a Teaching Assistant for Research Methods at the Oxford Internet Institute. Previously, she served as a communications specialist and researcher in the Parliament in Ottawa. Representing a major Canadian political party she has lead delegations to United Nations talks on climate change and has worked on multiple election campaigns.
Are We Smarter Together? Examining Effective Collaboration in Groups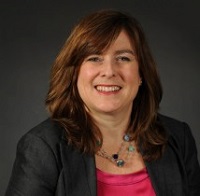 Dr. Sandra Toze
School of Information Management, Dalhousie University
Lecture Details
Tuesday, March 17th, 2015 from 1:00pm-2:00pm
Room 3089, Kenneth C. Rowe Management Building, 6100 University Avenue
Listen to a recording of the lecture here.
Abstract
Collaboration is considered a key mechanism for solving complex and wicked problems. At the heart of collaboration is the assumption that many brains will generate more innovative and creative solutions – that we are "smarter" together. In reality, groups do not always achieve their potential, and in extreme cases groups make disastrous decisions. We still do not fully understand why some groups succeed and others fail. This talk will examine a key aspect of group work – how and when groups, working on multiple tasks over time, identify their information needs, find and use information. An information behaviour lens is used to deconstruct group work flow to identify points where information breakdowns commonly occur. Suggestions for better tools and processes to facilitate more effective collaboration during group work will be discussed.
Biography
Dr. Sandra Toze is an Assistant Professor at the School of Information Management, in the Faculty of Management at Dalhousie University. Her research interests focus on understanding the ways in which the modern workplace is being transformed through innovative information practices facilitated by technology and increased collaboration. Her recently completed PhD research examines how groups find and integrate information to accomplish complex tasks and was supported by GRAND (Graphics, Animation and New Media) a National Centre of Excellence and NECTAR (The Network for Effective Collaboration Technologies through Advanced Research). Dr. Toze is currently a collaborator in a SSHRC-funded Partnership Development Grant investigating Digital Governance - Transforming Government Practice for the Digital Era.
Open Data and Open Governance in Canada: A Critical Examination of New Opportunities and Old Tensions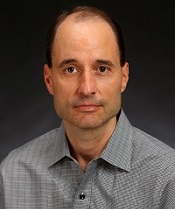 Dr. Jeffrey Roy
School of Public Administration, Dalhousie University
Lecture Details
Tuesday, March 10th, 2015 from 4:00pm-5:00pm
Room 3089, Kenneth C. Rowe Management Building, 6100 University Avenue
Listen to a recording of the lecture here.
Abstract
As governments develop open data strategies, their efforts reflect the advent of the Internet, the digitization of government, and the emergence of meta-data as a wider socio-economic and societal transformational. This lecture will seek to both situate and examine the evolution and effectiveness of open data strategies in the public sector with a particular focus on municipal governments in Canada that have led this movement domestically. It will also delve more deeply into whether and how open data can facilitate more open and innovative forms of governance enjoining an outward-oriented public sector (across all government levels) with an empowered and participative society.
Biography
Jeffrey Roy is Professor in the School of Public Administration at Dalhousie University. He is a widely published observer and critic of the impacts of digital technologies on government and democracy. Dr. Roy has worked with the United Nations, the OECD, multinational corporations, and all levels of government in Canada. He is a featured columnist in Canadian Government Executive, and his most recent book From Machinery to Mobility: Government and Democracy in a Participative Age was published by Springer in 2013. Dr. Roy's research has been supported by several funding bodies including the Social Sciences and Humanities Council of Canada and the IBM Center for the Business of Government.
Talking up, talking down, talking all around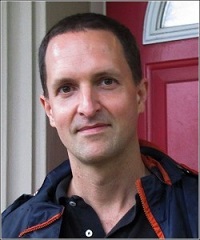 JonArno Lawson
Poet
Lecture Details
Monday, March 2nd from 10:30am-11:30am
Room 5053, Kenneth C. Rowe Management Building, 6100 University Avenue*
*Embedded into INFO 6250: Services & Resources for Young Adults
Listen to a recording of the lecture here.
Abstract
Ontario poet, JonArno Lawson will be discussing how he writes and assembles his books, and the process of publishing, as well as his interactions with students in the workshops he conducts.
His most recent book, Sidewalk Flowers (Groundwood Books), illustrated by Nova Scotian, Sydney Smith, will be launched on February 28, 2015 at the Halifax Central Library.
Biography
JonArno Lawson is an award-winning author. His first book of poetry (Love is an Observant Traveler) was published in 1997 by Exile Editions with the advice of Canadian novelist, Timothy Findley. In the decade and half since, Mr. Lawson has published numerous books for both adults and children. He has won the Lion and the Unicorn Award (three times) for his poetry books for children, as well as a Bronze Moonbeam award. A dual Canadian and American citizen, Mr. Lawson lives in Toronto with his family which includes three children, and is visiting Dalhousie University during a Canada Council Funded Tour in Nova Scotia.
Not Bound by Time: Book Production in the Seventeenth and Twenty-First Centuries
Dr. Stijn Van Rossem
University of Antwerp

Andrew Steeves
Gaspereau Press
Lecture Details
Wednesday, February 25th, 2015 from 4:30pm-5:30pm
Dalhousie Art Gallery, Dalhousie Arts Centre, 6101 University Avenue
*Co-sponsored by the Dalhousie Art Gallery
Listen to a recording of the lecture here.
Abstract
Historian Dr. Stijn Van Rossem will begin this lecture by drawing on his research on the organization and operation of the printshop and bookshop of the Verdussen family in Antwerp in the seventeenth century. He will take us inside the Verdussen's business, the Red Lion, to illustrate how this firm conducted its business over successive generations and through various typographical innovations in response to cultural, economic, and political change. Then, Andrew Steeves, designer and publisher at Gaspereau Press, in Kentville, Nova Scotia, will show how a small literary press of the twenty-first century has more in common with the Verdussens than well-established conventions and practices employed in today's mainstream publishing trade. Together, Van Rossem and Steeves will demonstrate that innovation in a twenty-first century printing firm draws heavily on historic roots of four centuries earlier.
Biographies
Dr. Stijn Van Rossem is a book historian, graphic design professor, and exhibition curator. He graduated from Katholieke Universiteit Leuven with Masters degrees in History and Education, and in 2014, he completed his PhD in History at the Universiteit Antwerpen with a dissertation on the publishing strategies of the Verdussen family of printers in Antwerp from 1589-1689. Dr. Van Rossem has been a Visiting Professor at the School of Arts, Gent, Belgium, for several years where he teaches courses on the history and theory of graphic design. In addition, he is a Visiting Professor at the Plantin Typographic Institute in Antwerp and in 2013 he was the Director of the Museum of Letters and Manuscripts in Brussels. Dr. Van Rossem has spoken about his research at conferences, symposia, and workshops throughout Europe, the UK, the United States, and Mexico, and his papers have been published in several European and North American scholarly journals. In 2014, he chaired the international conference of the Society for the History of Authorship, Reading and Publishing held in Antwerp. Dr. Van Rossem was recently awarded a Fellowship at the John Carter Brown Library at Brown University, Rhode Island, which he is pursuing in 2015.
Andrew Steeves was born in Westmorland County, New Brunswick. After taking degrees in Criminology and English at the University of Ottawa, he moved to Wolfville, Nova Scotia, completing a Master's degree in English at Acadia University in 1996 and publishing his first poetry book, Cutting the Devil's Throat, in 1998. In 1997, he established Gaspereau Press with Gary Dunfield and immersed himself in the book arts—reading, writing, editing, design­ing, typesetting, printing, binding, marketing, selling and talking about books. His unique publishing philosophy and integrated editorial-design-production process are as culturally enriching as the books they foster and have helped establish Gaspereau Press as one of the most respected literary publishers in Canada. As a typographer, Steeves has won 42 national book design awards from the Alcuin Society. As an author, his most recent publication is Smoke Proofs: Es­says on Literary Publishing, Printing and Typography (2014).
Through the Looking Glass: Reflections on Leadership, Resilience and Relationships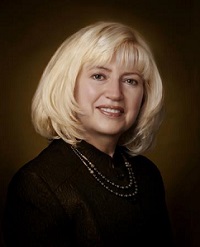 The 2015 Dalhousie Horrocks National Leadership Lecture: Honoring Our Information Leaders
Linda Cook
CEO, Edmonton Public Library
Lecture Details
Wednesday, January 21st, 2015 from 4:30pm-6:30pm
Paul O'Regan Hall, Halifax Central Library, 5440 Spring Garden Road
Abstract
Learning to lead is a lengthy process and is largely about a relationship between leaders and followers. Looking back over her career, EPL's CEO will reflect on the events and mis-steps that guided her leadership style.
Biography
A native Edmontonian, Linda C. Cook is a graduate of the University of Alberta, having completed a Bachelor of Arts (English) in 1974, a Bachelor of Library Science in 1975 and a Master of Library Science in 1987.
Prior to being appointed the Chief Executive Officer of the Edmonton Public Library System, Linda served as Director of the Yellowhead Regional Library System, reporting to a 20 member Board of Directors. She was responsible for directing the overall operation, which included 155 public and school libraries serving a population of 165,000.
In her current capacity as CEO of Edmonton Public Library, she is responsible for one of the busiest systems in Canada, with 19 branches, a staff complement in excess of 600 people, and a budget of $52 million. In addition, Linda has lectured since 1992 as an Adjunct Professor for the Faculty of Education, School of Library and Information Studies where she taught the senior management course. She was recently appointed as an Adjunct Associate Professor.
She served as Vice President of the Greater Edmonton Library Association, President of the Library Association of Alberta, Vice-Chair of the Council of Administrators of Large Urban Public Libraries, and President of the Canadian Library Association. She is a member of The Alberta Library Board, the Board of Legal Aid Alberta, and the Edmonton North Primary Care Network Board. She sits on the Executive of Canada Council's Public Lending Right Commission and was Past Chair of Edmonton's Downtown Business Association.
She has been the recipient of a number of awards for excellence in service to the library community, including the University of Alberta's Library and Information Studies Alumni Association's Distinguished Alumni Award, both the Queen's Golden Jubilee Medal and the Queen's Diamond Jubilee Medal, given for outstanding service to the community, the Canadian Library Association's Outstanding Public Library Service Award, the Library Association of Alberta's President's Award, the Canadian Library Association's highest honor, the Outstanding Librarianship Award, and The Alberta Library's Pat Jobb Service Award.
Social Activism on Twitter: How "Wise" are Online Social Movements?
Ryan Deschamps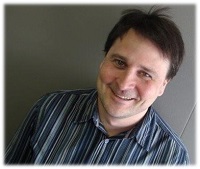 PhD Candidate (Public Policy), University of Regina
Lecture Details
Thursday, January 15th, 2015 from 1:00pm-2:00pm
Room 3089, Kenneth C. Rowe Management Building, 6100 University Avenue
Listen to a recording of the lecture here.
Abstract
One of the foundations of decision-making since Aristotle is that the average response of a crowd will produce "wise" answers compared to a smaller group of experts. Famously, the American journalist James Surowiecki, argued that wisdom in a crowd requires such things as diversity of opinion and actor independence, although these circumstances rarely occur naturally. Fortunately, network theory tells us that groups can converge to "wise" opinions after a period of deliberation if the group possesses certain structural features that keep elite groups from unduly influencing group decisions. Using structural examples from social movements on Twitter and the DeGroot learning model, this paper will show some examples of "wise" and "unwise" crowds online and offer some ideas about the implications of each for public policy agenda setting.
Biography
Ryan Deschamps is currently a PhD candidate at the Johnson-Shoyama Graduate School for Public Policy in Regina, Saskatchewan Canada. Formerly a public librarian who was once named a Library Journal "Mover and Shaker", Ryan's scholarly interests include network analysis, energy policy, social media and policy deliberation. Twitter: www.twitter.com/ryandeschamps
Why the Book is by Definition Better than the Film: The Utopian Significance of the Printing Press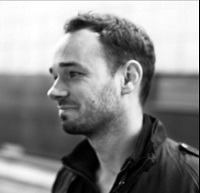 Dr. Kevin Absillis
University of Antwerp
Lecture Details
Tuesday, November 4th from 1:00pm-2:00pm
Room 3089, Kenneth C. Rowe Management Building, 6100 University Avenue
Listen to a recording of the lecture here.

Abstract
It is remarkable that all major early modern utopias – from Thomas More's Utopia (1516), to Francis Bacon's New Atlantis (1624) and Tommaso Campanella's The City of the Sun (1623) – explicitly pay tribute to the invention of the printing press. At least as remarkable is the fact that in 20th century dystopic fiction the destruction of books and the decline of the printing press are a crucial part of the nightmare they represent. One immediately thinks of George Orwell's Nineteen Eighty-Four (1948), Ray Bradbury's Fahrenheit 451 (1953) and, perhaps, of E.M. Forster's short story 'The Machine Stops' (1909). This very motive is also taken up in a fair number of movies, e.g. Rollerball (1975, dir. N. Jewison), Minority Report (2002, dir. S. Spielberg), Equilibrium (2002, dir. K. Wimmer), V for Vendetta (2006, dir. J. McTeigh), The Book of Eli (2010, dir. Hughes Brothers). In my talk I will investigate this topical relationship between the printing press/books and utopian fiction in order to assess a by no means purely 'fictitious' fear that our so-called Gutenberg Galaxy is currently coming to an end.
Biography
Dr. Kevin Absillis is a faculty member in the Department of Literature at the University of Antwerp, Belgium. He completed his PhD in literature and linguistics in 2008 with a dissertation on the history of the famous Belgian literary publishing house A. Manteau. The book resulting from this study, Vechten tegen de bierkaai. Over het uitgevershuis van Angèle Manteau, 1932-1970, was published in 2010 and was awarded the triennial Pil Van Gastel-prize for History in 2013. Dr. Absillis was a scientific consultant and researcher on the staff of the Flemish House of Literature and a postdoctoral fellow of the Research Foundation Flanders before taking up an appointment at the University of Antwerp, where he has held a full-time tenure track position since 2013. He teaches courses on modern and contemporary Dutch literature, nationalism studies, book history, and literary studies. His research focuses on Flemish literature, Flemish and Dutch book history (19th-21st centuries), cultural nationalism in Flanders, and language ideology. Over the last few years he published several books, including Van Hugo Claus tot hoelahoep. Vlaanderen in beweging, 1950-1960 (Garant, 2007) dealing with Flemish cultural history in the 1950s; De manke usurpator. Over Verkavelingsvlaams (Academia Press, 2012) on language ideology; and Literatuurwetenschap en uitgeverijonderzoek (Academia Press, 2012) and De plicht van de dichter. Hugo Claus en de politiek (De Bezige Bij-Antwerpen, 2013). He has contributed numerous papers to academic journals as well as to newspapers and magazines. In 2012, for example, he wrote a four-part New Year's essay for the Flemish leading newspaper De Morgen. Recently, he was the co-chair of the 22nd annual conference of the Society for the History of Authorship, Reading & Publishing (SHARP) on the theme "Religions of the Book," hosted by the University of Antwerp.
A Rational Economy? From Bitcoin to Ubiquitous Cryptography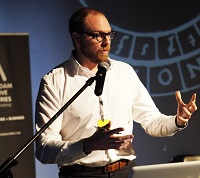 Quinn DuPont
Faculty of Information, University of Toronto
Lecture Details
Thursday, October 2nd from 1:30pm-2:30pm
Room 1014, Kenneth C. Rowe Management Building, 6100 University Avenue
Listen to a recording of the lecture here.

Abstract
Bitcoin and its derivatives are here to stay. Collectively known as "cryptocurrencies" these technologies are powerful because they rely on encrypted code systems. Since the 1990s, cypherpunks have lauded the development of cryptography as a guard against snooping and overreaching governments. Activist organizations such as Wikileaks have benefited from unstoppable, uncrackable, and decentralized funding through Bitcoin. Speaking to the promise of cryptography more generally, Wikileaks leader Julian Assange says that the "universe believes in cryptography." Yet, with money to be made, capitalists have also become interested in this secure, more "rational" economy. Among others, the Winklevoss twins—one-time Facebook associates—have developed lucrative investment strategies for Bitcoin.
This motley crew have an unrecognized, common goal. In this talk I will argue that cryptocurrencies and their offshoots are a potent form of economic and social rationalization. Nearly a hundred years ago Max Weber foreshadowed today's reality; writing about modern rationalization he argued that "one can, in principle, master all things by calculation." The calculating machines that Weber thought would rationalize all they touched often don't calculate in the usual, mathematical sense. Rather, as French philosopher Bernard Stiegler has argued, rationalization is a kind of coding which has been through two previous waves: first the invention of writing, and then movable type.
As many scholars have admitted, we are entering a third wave of rationalization made possible by powerful computers and information devices. For example, in the economy, we see automated and "high-frequency trading" generate trillions, or lose it all through automatic "flash crashes." And, over a decade ago, Harvard law professor Lawrence Lessig argued that our legal rights are at risk of becoming irrelevant, since software code blocks activities (such as file sharing) before our legal rights even come into play (dubbed "code is law"). I will argue that cryptography may end up being one of the most potent and stealthy forms of rationalization. With calls from all sides for "ubiquitous cryptography," and the development of emerging tools such as the crypto-legal framework Ethereum (developed from Bitcoin's cryptographic technologies), Lessig's observation that "code is law" requires an update. Ubiquitous cryptography promises unbreakable and opaque rationalization; at the dawn of a new wave of rationalization our formula is no longer the crystal clarity of "code is law," but rather 04b34dc49dfb224a10d832b14d593075.
Biography
Quinn DuPont studies the intersections of code, new media, philosophy, and history, with particular attention to the role of cryptography in contemporary life. Using the approaches and methodologies of critical code studies, software studies, digital humanities, and new media studies, Quinn has published on a wide range of issues. Previously, he worked at an enterprise risk management software development firm. Further information about Quinn is available at iqdupont.com