Corporate Tours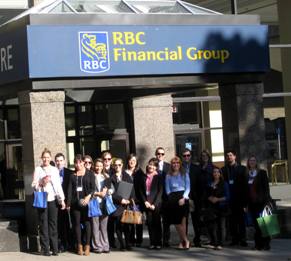 Corporate Tours are one of our most popular career development activities!
Participating in a Corporate Tour will give you an inside perspective of several organizations across a number of different industries and sectors.
Understanding the inner workings of an organization (their atmosphere, culture, priorities and values) will help you define your personal career goals and serve as a starting point in developing the skills and qualifications required for that position, company and/or industry.
Management Career Services annually coordinates the following Corporate Tours:
Toronto, Ontario - Next tour offered May 1-3, 2019. Registration opens on Monday, Jan. 28, 2019. 
Halifax, Nova Scotia - Next tour offered in November 2019. Dates to be announced in September 2019. 

Visit the myCareer events calendar to register for the next Corporate Tour information session and/or view our Corporate Tour schedule.