Job Search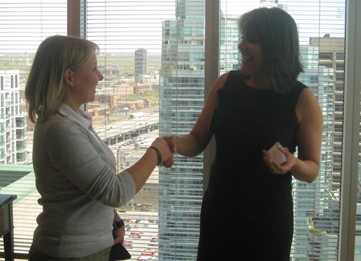 Our Career and Recruitment Specialists can assist you in identifying your career goals and organizing your job search strategy.
There are two primary methods for gaining work term employment: through a myCareer job posting or a self-developed job.
myCareer Job Postings
myCareer is a centralized Dalhousie job posting system that gives you exclusive access to hundreds of business-specific job postings from Canada's top employers. Types of job postings in the Management Career Services section of myCareer include:
Co-op
Internship
Corporate Residency    
Types of job postings in the Career Services section of myCareer include:
Part-time
Full-time
Summer employment
Volunteer
For technical assistance navigating through myCareer, visit our myCareer User Guide or contact us.
Self-Developed Jobs
If you already know the type of position or specific company that would be a stepping-stone towards your career goals, you may choose to pursue a self-developed job.
The majority of our students pursue self-developed jobs. Students who have been successful finding their own employment usually refer to and build upon their networks in order to gain opportunities. Although pursuing self-developed jobs can be more work, there are valuable skills to be gained that will be beneficial beyond graduation.
Job descriptions for self-developed jobs must be submitted to your Career and Recruitment Specialist for approval. Self-developed jobs must be business-specific and meet our accreditation requirements.
Successfully found employment for your work term?
Make sure to create your Work Term Record. Detailed instruction on this can be found in the myCareer User Guide.